Thai Dict Chinese
Thai Dictの詳細
Dictionary Makers Co., Ltd.からリリースされた『Thai Dict』は教育アプリだ。apkfab.com/jpから『Thai Dict』のファイルサイズ(APKサイズ):68.09 MB、スクリーンショット、詳細情報などを確認できる。apkfab.com/jpではDictionary Makers Co., Ltd.より配信したアプリを簡単に検索して見つけることができる。『Thai Dict』に似ているアプリや類似アプリは128個を見つける。現在、Thai Dict Chinese appのダウンロードも基本プレイも無料だ。『Thai Dict』のAndroid要件はAndroid 6.0+なので、ご注意ください。APKFabあるいはGooglePlayから『Thai Dict Chinese apk』の最新バージョンを高速、安全にダウンロードできる。APKFab.com/jpでは全てのAPK/XAPKファイルがオリジナルなものなので、高速、安全にダウンロードできる。
Thai - English - Chinese Dictionary with more than 700,000 high quality word entries , HSK 1 - 6 vocabulary and ALL each 9000+ Chinese Hanzi characters database.
This app is effective English and Chinese learning companion tool.
• The most Powerful search: look up words by English, Chinese characters, Pinyin (Number and Tone Mark), or a combination, support for wildcards and full-text search both Chinese and English and also able to show results in duo-list at once.
•Quick Cross-referencing: tap on any character or word in any dictionary entry to show relevant words intelligently and bring up its definition.
• Stroke Order Diagrams: animations showing you how to draw / write all each Chinese character in correctly order.
• Radicals and Decomposition: Support Radical search and illustrate how each character compose by semantic or phonetic components.
• Audio Pronunciation: instantly hear native-speaker audio for both Chinese and English word.
• Voice Recognition: look up words quickly by speaking them.
• Useful and Unique Online mode:You can get word definition quickly from famous and dependable dictionaries with high-quality audio and useful example sentences:
-Collins,
-Oxford,
-Cambridge,
-Longman,
-Meriam-Webster,
-Collins,
-Google Translate,
-Baidu Translate.
• Translators Integration: Integration tightly with translators for Online mode, You also can quickly find definition or translation of any word entry in following languages
Chinese, English, Spanish, French, German, Portuguese, Italian, Dutch, Swedish, Russian, Romanian, Polish, Greek, Turkish, Japanese, Korean, Vietnamese, Burmese, Khmer, Lao, Thai, Bahasa Malay, Bahasa Indonesian, Filipino Tagalog, Amharic, Arabic, Farsi, Hindi, Telugu, Bengali, Urdu, and Tamil!
Please contact us at
[email protected]
or
[email protected]
if you have any queries or require any assistance :)
This app is in very active development more feature/or database will be add/update automatically ;)
Special Thanks
CC-CE Dict
https://cc-cedict.org
MakeMeHanzi
https://github.com/skishore/makemeahanzi
Thai Dict
https://play.google.com/store/apps/details?id=info.thana.thaidictquick
Pleco
https://www.pleco.com/
Thai Dict 5.3 アップデート
fix android 12 crashes.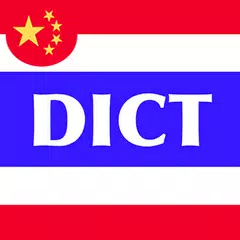 Thai Dict Chinese
5.3
XAPK
APKs
Requires Android: Android 6.0+
Architecture: arm64-v8a
Screen DPI: 160dpi
SHA1: 0cadd1d456719de602df5435d45bcf2e9ae9c4b6
Size: 68.09 MB
What's New:
fix android 12 crashes.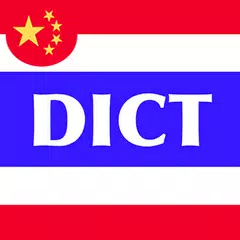 Thai Dict Chinese
5.2
XAPK
APKs
Requires Android: Android 6.0+
Architecture: arm64-v8a
Screen DPI: 160dpi
SHA1: a3efe2597d3318233bcc02a567b4e9437c046bbd
Size: 68.41 MB
What's New:
-Improve pinyin search result.
-Improve performance greatly.
-add Quizzes.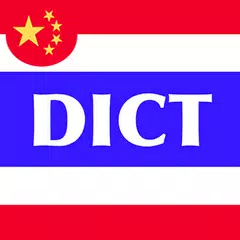 Thai Dict Chinese
4.9
XAPK
APKs