SoundBirth - Music Manager
SoundBirthの詳細
SoundBirthからリリースされた『SoundBirth』は音楽&オーディオアプリだ。apkfab.com/jpから『SoundBirth』のファイルサイズ(APKサイズ):14.22 MB、スクリーンショット、詳細情報などを確認できる。apkfab.com/jpではSoundBirthより配信したアプリを簡単に検索して見つけることができる。『SoundBirth』に似ているアプリや類似アプリは200個を見つける。現在、SoundBirth - Music Manager appのダウンロードも基本プレイも無料だ。『SoundBirth』のAndroid要件はAndroid 5.0+なので、ご注意ください。APKFabあるいはGooglePlayから『SoundBirth - Music Manager apk』の最新バージョンを高速、安全にダウンロードできる。APKFab.com/jpでは全てのAPK/XAPKファイルがオリジナルなものなので、高速、安全にダウンロードできる。
SoundBirth: the Manager that connects Artists with Talent Scouts.
Don't be alone to manage your career anymore and discover how SoundBirth provides the best artist services to guide you on your musical journey.
Access to a management consulting service, ready to take care of you at anytime, a knowledge base on music business, marketing & social netw
orking tips, advice on your music skills and promotion opportunities.
Share your best songs on the Discovery tab and get the chance to be added to many playlists created right away from SoundBirth into streaming platforms like Spotify and others…
Be spotted by talent scouts, always on the lookout for new hit songs, ready to get your career off the ground!
SoundBirth ensure you reach your goals and stay focused on your music.
Your Future, your Manager, now.
SoundBirth 3.0.12 アップデート
Hello the best community in the world!
We want to share with you the excitement of our whole team!
This is the most important update of the app so far.
The new Discovery section will be the home of many curated playlists and collaborations between artists, as well as contact by Talent Scouts.
We're really excited to hear what you think.
You are the Music Next Gen
Your SoundBirth Team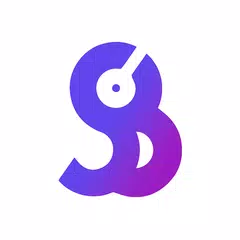 SoundBirth - Music Manager
3.0.12
XAPK
APKs
Requires Android: Android 5.0+
Screen DPI: 160-640dpi
SHA1: 51cabbc3022933cb95e7e826f21880eb604567bf
Size: 14.22 MB
What's New:
Hello the best community in the world!
We want to share with you the excitement of our whole team!
This is the most important update of the app so far.
The new Discovery section will be the home of many curated playlists and collaborations between artists, as well as contact by Talent Scouts.
We're really excited to hear what you think.
You are the Music Next Gen
Your SoundBirth Team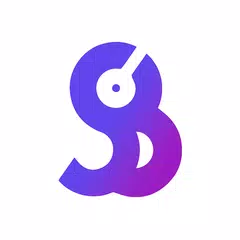 SoundBirth - Music Manager
3.0.11
APK
Requires Android: Android 5.0+
Screen DPI: 120-640dpi
SHA1: cb85dd8b3bd5777ed8f741c30e7f02b86e90b7d0
Size: 15.89 MB
What's New:
Hello the best community in the world!
We want to share with you the excitement of our whole team!
This is the most important update of the app so far.
The new Discovery section will be the home of many curated playlists and collaborations between artists, as well as contact by Talent Scouts.
We're really excited to hear what you think.
You are the Music Next Gen
Your SoundBirth Team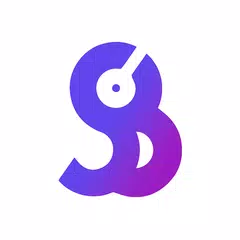 SoundBirth - Music Manager
3.0.11
XAPK
APKs
Requires Android: Android 5.0+
Screen DPI: 160-640dpi
SHA1: 105de19f52603352bb0f5462926fc2196d221e39
Size: 15.57 MB
What's New:
Hello the best community in the world!
We want to share with you the excitement of our whole team!
This is the most important update of the app so far.
The new Discovery section will be the home of many curated playlists and collaborations between artists, as well as contact by Talent Scouts.
We're really excited to hear what you think.
You are the Music Next Gen
Your SoundBirth Team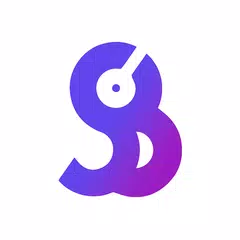 SoundBirth - Music Manager
3.0.10
APK
Requires Android: Android 5.0+
Screen DPI: 120-640dpi
SHA1: 95a6ed4801247ac2a614c960348d41bb53da9b57
Size: 15.89 MB
What's New:
Hello the best community in the world!
We want to share with you the excitement of our whole team!
This is the most important update of the app so far.
The new Discovery section will be the home of many curated playlists and collaborations between artists, as well as contact by Talent Scouts.
We're really excited to hear what you think.
You are the Music Next Gen
Your SoundBirth Team