mGyan-Railway Exam Preparation 2019の詳細
Mobikan Software Solutionsからリリースされた『mGyan-Railway Exam Preparation 2019』は教育アプリだ。apkfab.com/jpから『mGyan-Railway Exam Preparation 2019』のファイルサイズ(APKサイズ):24.44 MB、スクリーンショット、詳細情報などを確認できる。apkfab.com/jpではMobikan Software Solutionsより配信したアプリを簡単に検索して見つけることができる。現在、RRB Railway Exams - RRB JE, NTPC, RRC Group D Free appのダウンロードも基本プレイも無料だ。『mGyan-Railway Exam Preparation 2019』のAndroid要件はAndroid 4.2+なので、ご注意ください。APKFabあるいはGooglePlayから『RRB Railway Exams - RRB JE, NTPC, RRC Group D Free apk』の最新バージョンを高速、安全にダウンロードできる。APKFab.com/jpでは全てのAPK/XAPKファイルがオリジナルなものなので、高速、安全にダウンロードできる。
Do you want to prepare for RRB, RRB CEN FOR RRB NTPC EXAM 2019 (1.3LAKH VACANCIES OUT) Exam, RRC CEN 2019 FOR Group D LEVEL-1, RRC Group D Level I, RRB CEN 2019 FOR PARAMEDICAL STAFF EXAM 2019 (30000 VACANCIES OUT), RRB CEN 2019 FOR STENOGRAPHER MINISTERIAL EXAM 2019 (30000 VACANCIES) OUT, RRB JE Recruitment 2019 Exam & GK Preparation? Are you looking for Railway Exam Preparation app in Hindi? Then you are at right place.
This is very easy to understand and use. Work without network connection. It will show you the score card for different topics and let you know where you need to work hard. This app is one point destination for all students who are preparing for railway exams in Hindi.
This is the best app for railway RRB, groupD exam preparation 2019.It provides best and latest study material and Practice exams for Railway Group D ALM/ASM & SSC exams in Hindi. Students can prepare with this app to achieve success in RRB Group D exam 2019 as well as for SSC/NDA exams. This has latest current affairs , GK question any more thing.
Railway Recruitment Board Exam is conducted by the various RRBs in India for providing a good career option to the person who are eligible for the posts offered.
This app presents you quiz in various subjects that are very essential to prepare for Railway Group D Exam.
If you are preparing for the Railway Exam 2019- 2020 "Group D" then our Railway Group D Exam 2019 GK Taiyari app is only for you.
This Railway Apps provides previous year question papers.
Syllabus for RRB :
-----------------------
1. General Awareness (India GK, Quiz)
2. Arithmetic (Mathematics, Quantitative aptitude)
3.Technical Ability
4. Reasoning Ability (Logical, Analytical abilities)
5. General Intelligence
6. Language ability in English
Study Material provided in this app:
1-General Knowledge
2-Current affairs
3-Reasoning
4-Indian Culture
5-Chemistry
6-Biology
7-History
8-Economics
9-Agriculture
10-Geography
11-Computer
12-World
13-Politics
14-Indian Constitution
15-Other important Question
16-RRB Group D Previous Papers in Hindi
2019 Group D full notification download
Daily GK and other important question update
you can easily open in offline mode and learn and crack railway exams 2019
All content in Hindi so easily Read anyone.
The app is very useful for following railway boards:
1- Railway Board Chittaranjan Locomotive Works, Chittaranjan
2- RDSO Diesel Locomotive Works, Varanasi
3- General Managers Integral Coach Factory, Perambur, Chennai
PHOD /CHOD
4- Rail Coach Factory, Kapurthala
5- Central Railway Rail Wheel Factory, Bangalore
6- Eastern Railway Metro Railway, Kolkata
7- East Central Railway N.F. Railway (Construction), Guwahati
8- East Coast Railway MCF
9- Northern Railway Central Organisation for Railway electrification, Allahabad
10- North Central Railway Central Organisation for Modernisation of Workshops, New Delhi
11- North Eastern Railway Diesel Loco Modernisation Works, Patiala
12- North East Frontier Railway IROAF
13- North Western Railway WPO
14- Southern Railway NAIR
15- South Central Railway IRICEN
16- South Eastern Railway IRIMEE
17- South East Central Railway IRIEEN
18- South Western Railway IRICET
19- Western Railway IRITM
20- West Central Railway Railway Recruitment Boards
By Using our app you can crack RRB & other railway recruitement exams like below:
1-RRB Group d exam app
2-RRB Exam 2019
3-UPP 2019
4- SSC Exam
5- RRB in Hindi
6-RRB NTPC 2019
7-UP Constable Recruitment 2019
8-RRB Group D, ALP, SSC CGL, CPO, Bank PO Clerk 2019
9- Other Railway Vacancies
Disclaimer :- This is not an official application for Railway exams which is conducted by the RRB.
All the best for your railway exam preparation (RRB) - Railway Recruitment Board exams.
mGyan-Railway Exam Preparation 2019 特徴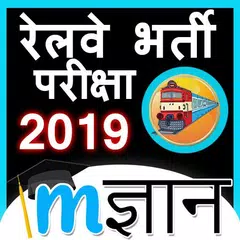 RRB Railway Exams - RRB JE, NTPC, RRC Group D Free
4.6
APK
Requires Android: Android 4.2+
Architecture:
Screen DPI: 160-640dpi
SHA1: a71cdde750f9a17aad68afae962e4e6ae8bbc02f
Size: 24.44 MB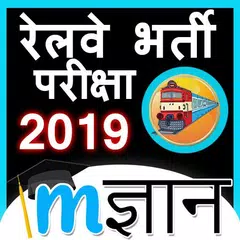 RRB Railway Exams - RRB JE, NTPC, RRC Group D Free
4.2
APK
Requires Android: Android 4.2+
Architecture:
Screen DPI: 120-640dpi
SHA1: d0d57a8ff205c755a1fb1fef112295d8a7df5cdb
Size: 24.34 MB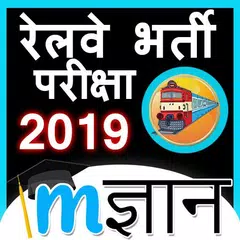 RRB Railway Exams - RRB JE, NTPC, RRC Group D Free
4.1
APK
Requires Android: Android 4.2+
Architecture:
Screen DPI: 120-640dpi
SHA1: 45a14731e12736df6481492490df9eb4170cfdfd
Size: 24.33 MB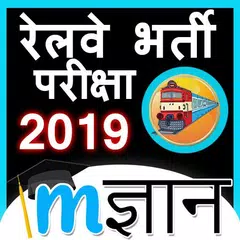 RRB Railway Exams - RRB JE, NTPC, RRC Group D Free
3.9
APK
Requires Android: Android 4.2+
Architecture:
Screen DPI: 120-640dpi
SHA1: 5f761d558082cacaaaf374214ded895dacdc267d
Size: 24.23 MB