Red black sexy keyboard
Red and black normal system business keyboardの詳細
2018 Bestheme Keyboard collection studioからリリースされた『Red and black normal system business keyboard』は自動車アプリだ。apkfab.com/jpから『Red and black normal system business keyboard』のファイルサイズ(APKサイズ):538.4 KB、スクリーンショット、詳細情報などを確認できる。apkfab.com/jpでは2018 Bestheme Keyboard collection studioより配信したアプリを簡単に検索して見つけることができる。『Red and black normal system business keyboard』に似ているアプリや類似アプリは18個を見つける。オートバイというのタッグは『Red black sexy keyboard』を含む。現在、Red black sexy keyboard appのダウンロードも基本プレイも無料だ。『Red and black normal system business keyboard』のAndroid要件はAndroid 4.0.3+なので、ご注意ください。APKFabあるいはGooglePlayから『Red black sexy keyboard apk』の最新バージョンを高速、安全にダウンロードできる。APKFab.com/jpでは全てのAPK/XAPKファイルがオリジナルなものなので、高速、安全にダウンロードできる。
★ simple black and red with the supreme quality, business system keyboard your favorite
You will certainly fall in love with this simple atmosphere is not the usual keyboard design, black texture buttons with red characters, simply can no longer handsome, fast download red and black keyboard theme, try it! Let your keyboard turn up and turn.
Note: The red and black business system keyboard theme is a plugin application, please download the main keyboard application to run. Click the install button to download it for free! If you have already installed the main keyboard, click the Apply button and the space technology theme will automatically install on your phone.
♥ ♦ ♣ ♠ Features Note:
★ ★ smart Emoji ☺: 800+ pre-installed emoticons! Of the expression symbols, all support all Android devices and other mobile operating systems. Send and easily share all kinds of expressions, emoticons, cute and smart emoticons!
The automatic expression prediction function allows you to search for keyboard and emoticons by simply typing simple words.
★★ Theme Center✿: Find all kinds of cute, colorful keyboard themes from different categories, including high tech, basic, cool, crystal, golden yellow, pink, flame and so on. You can find all the themes you love in the theme center and enjoy the greatest typing experience!
★ Compatibility ✍: Applies to all applications, including many popular applications such as Facebook Messenger, microblogging, WhatsApp, WeChat, Google Talk, OK, and so on.
★ ★ press the button to press the sound ♪: personalized keyboard keys for your different themes. Realistic keyboard sound effects are clear and clear. There are more support topics waiting for you to explore the load.
★★★ On Privacy ✉ Special Note: You may receive alert privacy (such as space technology keyboard may collect your personal information), these are all Android OS standard security warnings when making third party applications. This keyboard will not charge any personal or personal information, identity information and bank card information, etc.
★ ★ support Languages: This keyboard theme supports more than 80 languages
★ ★ animated themes✈: make your phone has a unique variety of cool animations
★★ custom fonts ✎: More font styles will be available in space technology themes soon
★ ★ If you like our application, please do not forget to write a review. Thank you!
 
Thank you for your support of the BesTheme team (best + theme), your support is the driving force of our efforts! The BesTheme team only makes high-quality input keyboards. Our slogan as always is Do your best!
Download and apply the red and black business system keyboard theme for free and stylized your Android phone.
Thank you for choosing this cool 3D theme. This theme is designed to let you enjoy faster, smoother mobile operation Experience your mobile phone is Samsung, Sony, Huawei, HTC, millet, OPPO, Microsoft or any other brand. The slide (Swype input) input method is already supported.
Red and black normal system business keyboard 10001005 アップデート
what is new?
Fit the new version of the software search button, add button music.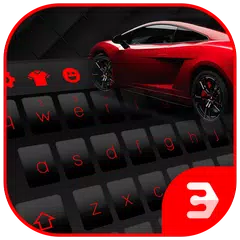 Red black sexy keyboard
10001005
APK
Requires Android: Android 4.0.3+
Architecture: armeabi
Screen DPI: 160-480dpi
SHA1: 79b367b50f102a1695d7bbaf589fd1f9663363d6
Size: 538.4 KB
What's New:
what is new?
Fit the new version of the software search button, add button music.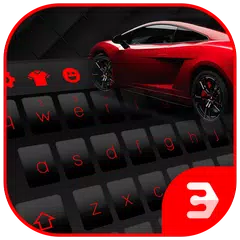 Red black sexy keyboard
10001004
APK
Requires Android: Android 4.0.3+
Architecture: armeabi
Screen DPI: 160-480dpi
SHA1: e46864bf6a4e1d05afb14ae6efcbbdf458c20670
Size: 422.63 KB
What's New:
Modify apk thumbnails
追加情報
Android要件:
Android 4.0.3+