Ramadan Duas Offline
Ramadan Duas Offlineの詳細
Rika Noviana Mobileからリリースされた『Ramadan Duas Offline』は教育アプリだ。apkfab.com/jpから『Ramadan Duas Offline』のファイルサイズ(APKサイズ):91.43 MB、スクリーンショット、詳細情報などを確認できる。apkfab.com/jpではRika Noviana Mobileより配信したアプリを簡単に検索して見つけることができる。『Ramadan Duas Offline』に似ているアプリや類似アプリは88個を見つける。現在、Ramadan Duas Offline appのダウンロードも基本プレイも無料だ。『Ramadan Duas Offline』のAndroid要件はAndroid 5.0+なので、ご注意ください。APKFabあるいはGooglePlayから『Ramadan Duas Offline apk』の最新バージョンを高速、安全にダウンロードできる。APKFab.com/jpでは全てのAPK/XAPKファイルがオリジナルなものなので、高速、安全にダウンロードできる。
In the Name of Allah the most Beneficial and most Merciful
Ramadan Duas Offline is an Islamic Muslim application for android smartphone that contains a collection of recitation of Ramadan Duas and Surah of the Holy Quran by International Qari AbdulRahman Al-Sudais which can be heard offline. Blessed is the month of Ramadan. Supplicate as much as possible to get maximum benefits from the month of Ramadan. Ramadan Dua app contains authentic Duas for each Ashra and more. Also find translation, transliteration with the Arabic text. Now added: Arabic audio recitation of several Duas. Peace :) Dhikr & Dua is a collection of authentic dhikr and duas found in the holy Quran and Sunnah. The app has a simple, clean and elegant design with many useful features such as audio recitation, favourites, categories, dua of the day notifications, search and share duas. Daily Supplications enables you to read and listen to more than 30 different islamic duaas everyday. It also features prayer times, Hijri date, qibla and custom reminders to give you the right supplication at the right time. Main features : More than 30 authentic Dhikr & Dua - Quran, Ramadan from Quran & Sunnah. Authentic resources include Noble Quran, Hadhees books like Sahih Bukhari, Muslim, Thirmithi and Hisnul Muslim book by Sheikh Sa'id Ibn Wahf Al-Qahtaani and Dhikr & Dua - Quran, Ramadan. 30 Dhikr & Dua - Quran, Ramadan categories of duas for all occasions. Elegant design and user interface. Duaas and Hadiths to read everyday with counters to help you keep track of what you've read (click on the counter each time you read a supplication. The Daily Duas - Ramadan Offline will save the number of times you've read a supplication and reset the counters at midnight). Supplications to read on special occasions. Reminder for fasting supplications when Maghrib prayer in Ramadhan. Supplications' audio. The Daily Duas - Ramadan Offline audio can be downloaded and cached for offline playback (read a supplication the first time with internet, so that it is cached for offline playback later). Transliteration for all the supplications. References for all the supplications. Ramadan Daily Dua &Hadith to remind you of your daily supplications (these alarms can be deactivated from the settings). Notifications at Salat times with the possibility to choose from different athans. The Daily Duas - Ramadan Offline, the adhkars and duaas are entirely translated to English, French, German, Portuguese and Arabic. Ramadan ( رمضان ) Daily Dua in Arabic & english with transliteration and Translation. Ramadan Daily Dua &Hadith All Praise is due to Allah and much peace and many blessings be upon the Messenger of Allah, his family, his companions, and those who disseminate his call until the Day of Judgment. Here we are with the App Ramadan Duas and Hadiths(from Sahih Bukhari,Sahih Muslim,Malik's Muwatta Hadith Books) This islamic application includes, 30 Duas of Ramadan and Authentic Hadiths on Ramadan. Ramadan Daily Dua &Hadith.
Before the holy month of Ramadan in and Eid Al-Fitr or Eid al-Adha, of course, a lot of Muslims who want to listen to Ramadan Duas Offline. Happy Ramadan. We have tried our best to provide with the most accurate information Ramadan Duas Offline within the smallest possible size for android cell phones. We are dedicating this to all Muslim world. Allahu Akbar.
Disclaimer :
1. The copyright of the songs in this application is fully owned by the creators, musicians and music labels are concerned.
2. If you are the copyright holder of the songs contained in this application and are not pleasing your song displayed, please contact us via email developer and tell us about the status of your ownership on the song. thanks.
Ramadan Duas Offline 13.0 アップデート
New update:
- Fix all bug and error
- Add new Islamic design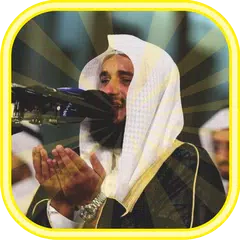 Ramadan Duas Offline
13.0
APK
Requires Android: Android 5.0+
Screen DPI: 160-640dpi
SHA1: afae9aabee767a9e5db5cd04733411d05976f19b
Size: 91.43 MB
What's New:
New update:
- Fix all bug and error
- Add new Islamic design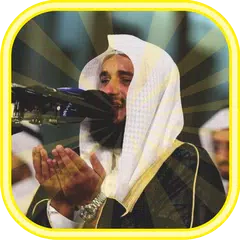 Ramadan Duas Offline
11.0
XAPK
APKs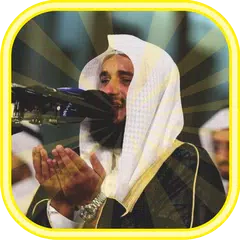 Ramadan Duas Offline
10.0
APK
Requires Android: Android 4.0.3+
Screen DPI: 120-640dpi
SHA1: 8b4c439242be818fa0693ccf821e6f7d935f0353
Size: 18.85 MB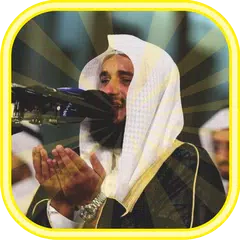 Ramadan Duas Offline
9.0
APK
Requires Android: Android 4.0.3+
Screen DPI: 120-640dpi
SHA1: eba73fe56fb71addccf4bd705be6a69222d97be1
Size: 20.78 MB