PUBG MOBILE: Arcane
編集部のレビュー
PUBG MOBILE(ピーユービージーモバイル)とは、8kmx8kmの広大な戦場で100名のプレイヤーが、輸送機から孤島に降り立ちマップ内にある装備や車両を駆使して最後の1人になるまで生き残りをかけてリアルタイムで戦うバトルロワイヤルゲームです。
友達と一緒に「ドン勝」を狙えられる。
スマホでサバゲー、ルールはシンプルである。
服や車両、銃器スキンをカスタマイズする。
輸送機から戦場に降り立った100人の中から最後の1人になるまで生き残るだけ!
シンプルだけどサバイバルゲームらしく戦略的要素は満載。
PUBG MOBILEの詳細
Level Infiniteからリリースされた『PUBG MOBILE』はアクションゲームだ。apkfab.com/jpから『PUBG MOBILE』のファイルサイズ(APKサイズ):1.33 GB、関連ムービー、pv、スクリーンショット、詳細情報などを確認できる。『PUBG MOBILE』は「2019年11月の全世界スマホゲーム売上TOP10」というTOP10特集に収録された。apkfab.com/jpではLevel Infiniteより配信したアプリを簡単に検索して見つけることができる。『PUBG MOBILE』に似ているアプリや類似アプリは120個を見つける。現在、PUBG MOBILE: Arcane appのダウンロードも基本プレイも無料だ。『PUBG MOBILE』のAndroid要件はAndroid 4.3+なので、ご注意ください。APKFabあるいはGooglePlayから『PUBG MOBILE: Arcane apk』の最新バージョンを高速、安全にダウンロードできる。APKFab.com/jpでは全てのAPK/XAPKファイルがオリジナルなものなので、高速、安全にダウンロードできる。
【壮大なバトルロワイヤルの傑作】
たくさんのイベントを探索しましょう。PUBG MOBILE でトップに上り詰め、自由に発砲しましょう。 PUBG MOBILE は、オリジナルのバトルロワイヤルモバイルゲームであり、最高のモバイルシューティングゲームの 1 つです。
【10 分間の対戦で繰り広げられる極限バトル】
銃器を準備し、PUBG MOBILE での戦いの呼びかけに応え、自由に発砲しましょう。
【豊富なマップとバトル】
PUBG MOBILE には、スリリングなサバイバル体験を提供する多くのマップとゲームプレイの仕組みがあります。友達を見つけて、新しいモードを一緒にプレイしましょう!好きなようにプレイして、自由に発砲しましょう!
【携帯電話専用に作られました】
カスタマイズ可能なコントロール、トレーニングモード、友達とのボイスチャットを備えています。最もスムーズな操作体験と最もリアルな銃器を携帯電話で体験してください。
【いつでもどこでもプレイ】
リラックスして PUBG MOBILE を心ゆくまでプレイしましょう!比類のないゲームプレイ体験のための最もスムーズなガンプレイをお楽しみください。
【ゲームをプレイするには安定したネットワーク接続が必要です】
PUBG MOBILE の推奨システム要件:Android 5.1.1 以降、少なくとも 2GB の RAM。お使いのデバイスが要件を満たしていない場合は、PUBG MOBILE LITE をお試しください。
PUBG MOBILE は、最高の忠実度のアイテムとゲームプレイ体験を提供します。 PUBG MOBILE は、あなたのどんな願いも叶えてくれます。数え切れないほどの銃器から選択し、射撃能力をテストしてください。新しいアイテム、マップ、モードが常にゲームに追加されます。
PUBG MOBILE は、携帯電話で最も激しいマルチプレイヤーバトルを提供します。戦いに参加し、装備を整え、勝つためにプレイしましょう。クラシックモード、ペイロード、ペースの速い 4v4 アリーナバトル、感染モードでの壮大な 100 人のプレイヤーバトルで生き残りましょう。生き残ることがすべてです。最後まで生き残れ。ミッションを受け入れ、自由に発砲しましょう!
【フォロー】
Facebook:https://www.facebook.com/PUBGMOBILE
Twitter:https://twitter.com/PUBGMobile
Reddit:https://www.reddit.com/r/PUBGMobile/
Discord:https://discord.gg/pubgm
問題が発生した場合は、カスタマーサービスまでご連絡ください:
[email protected]
PUBG MOBILE のプライバシーポリシーとユーザー契約をお読みください
プライバシーポリシー:http://pubgmobile.proximabeta.com/privacy.html
Tencent Games ユーザー契約:https://www.pubgmobile.com/terms.html
PUBG MOBILE 2.8.0 アップデート
Experience an exhilarating zombie siege in the new themed mode Zombie's Edge! Plus more Halloweeks Easter egg gameplay!
WOW Updates: New zombie PvE gameplay! Unleash your creativity with zombie gameplay!
Firearm & Attachment Updates: New melee weapon - Dagger. Updates to the popular FAMAS and AUG!
Choice of over 1 billion players worldwide! Top-notch battle royale on your phone!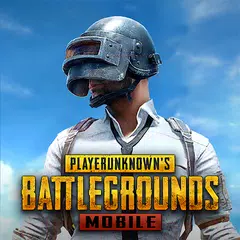 PUBG MOBILE: Arcane
2.8.0
APK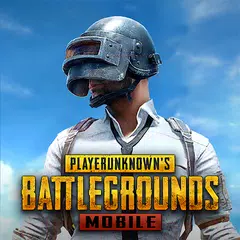 PUBG MOBILE: Arcane
2.8.0
XAPK
OBB
arm64-v8a
Android 5.0+
nodpi
armeabi-v7a
Android 4.3+
nodpi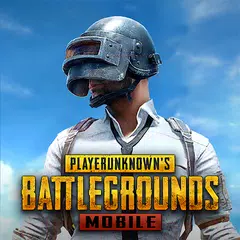 PUBG MOBILE: Arcane
2.7.0
APK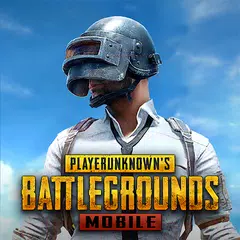 PUBG MOBILE: Arcane
2.7.0
XAPK
OBB
arm64-v8a
Android 5.0+
nodpi
armeabi-v7a
Android 4.3+
nodpi