Wild Animal Hunterの詳細
lime Studioからリリースされた『Wild Animal Hunter』は天気アプリだ。apkfab.com/jpから『Wild Animal Hunter』のファイルサイズ(APKサイズ):70.23 MB、スクリーンショット、詳細情報などを確認できる。apkfab.com/jpではlime Studioより配信したアプリを簡単に検索して見つけることができる。『Wild Animal Hunter』に似ているアプリや類似アプリは24個を見つける。現在、Wild Deer Hunting Games 3D Animal Shooting Games appのダウンロードも基本プレイも無料だ。『Wild Animal Hunter』のAndroid要件はAndroid 5.0+なので、ご注意ください。APKFabあるいはGooglePlayから『Wild Deer Hunting Games 3D Animal Shooting Games apk』の最新バージョンを高速、安全にダウンロードできる。APKFab.com/jpでは全てのAPK/XAPKファイルがオリジナルなものなので、高速、安全にダウンロードできる。
Don't be upset while playing Wild Deer Hunting Games 3D Animal Shooting Games as your waiting time has come to a close as wild animal hunting games have presented new animal shooting games which is highly recommended for you being a world of animal shooting games and top rated games for you in which you can enjoy your spare time in some stimulatory sport of animal shooter games. Take the role of wild animal shooter to bring real revolution in wild animal shooter 3D by making special show of your offline games and top rated games as well as gun shooting commands and controls. You might have played wild animal shooting games but this postmodern episode of animal sniper shooting games offers you practical animal hunting adventure. Join this new application to polish your hunting aptitudes as specialized animal shooter games in fast developing world of wild deer hunter games and also enjoy top free adventures games. Absorb all hunting expeditions of deadly forest hunt by clearing all levels of extreme hunting simulator and pave your way forward to become Wild Deer Hunting Games 3D Animal Shooting Games
Attain the sublime status of fps animal hunting legend by carrying out first person shooting games and fill your hunting bag in short time span as trained fps shooter of animal attack games. In this time of tension and frustration, the actions of hunt jungle deer provide you a relief from all your troubles and take you real like hunting kingdom of wild deer hunting games and action adventure games which is highly recommended for you and best offline games. Walk among wild animals games of hunting games 2021 and hunt deer by taking very close look at their movements in this ever changing state of hunt jungle games. This new game has made hunting animals look extremely easy and full of fun and entertainment for the lovers of jungle shooting games who can relish present jungle adventure to full extent. Allow all thrills of offline animal shooting games run through the screens of your android phones or tablets by becoming part and parcel of new wild animal shooting games 2021.
Don't miss this chance of becoming real jungle hunter of wild animal shooting games even if you are out the facility of internet as you can play this offline games and action adventure games by enjoying your new role as wild animal shooter. Invite your friend to be play this wild animal shooting and wild animal hunting games as it is the finest deer hunting games and best offline games and non stop action game of all times and your friend will surely admire your choice in this world of wild animal hunter free games which is recommended for you. The buffer free wild animal game play of shootout adventures games turns you shooting master 2021 in no time and you are on the highest peaks of animal hunting world of wild adventure games after going through all hunting missions of this Safari hunting game. This game is with very low size and you can be exactly wild animal hunter even if you are having low memory issue on your android. You have no reason to miss this grand occasion of wild animal hunting games 2021 as all modern hunting features of wild animal hunting games are before your eyes in final and compact form.
Wild Animal Hunting: Animal Shooting Games features:
• New animal hunting 3d game.
• Perfect wild hunting atmosphere.
• Real role of animal hunter.
• Best Safari hunting animation.
• Grand hunting tasks for players.
• Easy and friendly game commands.
• Practical animal hunting adventure.
• Simple and smooth game controls.
Take this new role of Wild Animal Hunting Games 3D Animal Shooting Games to enjoy best offline games which is highly recommended for you in your free time and enjoy this wild animal shooting game which is action adventure games and perform some activity to enjoy this animal hunting game experience and don't forget to share this experience with your friends and family mates.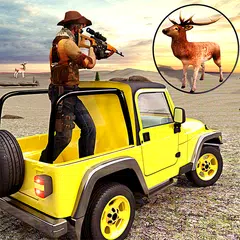 Wild Deer Hunting Games 3D Animal Shooting Games
1.0.27
APK
Requires Android: Android 5.0+
Architecture: arm64-v8a
Screen DPI: 120-640dpi
SHA1: 60bb2003d47f0a82e6378f58cc7c23d69a1d9b43
Size: 70.23 MB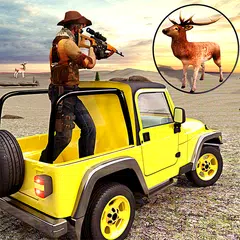 Wild Deer Hunting Games 3D Animal Shooting Games
1.0.25
APK
Requires Android: Android 5.0+
Architecture: arm64-v8a
Screen DPI: 120-640dpi
SHA1: 1be465becfebfd8af4f1ffc8948c661f5d4643b7
Size: 70.22 MB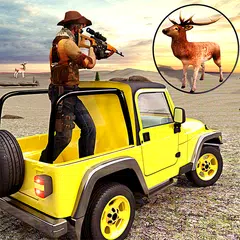 Wild Deer Hunting Games 3D Animal Shooting Games
1.0.23
APK
Requires Android: Android 5.0+
Architecture: arm64-v8a
Screen DPI: 120-640dpi
SHA1: 4b942f526522f5b7af0f5aa00225b5b20b2d218c
Size: 69.83 MB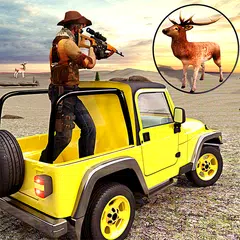 Wild Deer Hunting Games 3D Animal Shooting Games
1.0.19
APK
Requires Android: Android 5.0+
Architecture: arm64-v8a
Screen DPI: 120-640dpi
SHA1: 00463e941cd48b17982d767ef13c3e7da585236d
Size: 56.75 MB