Pacer Pedometer: Step & Weight
編集部のレビュー
1. イベント・グループ参加で皆と歩く。ワイワイ楽しめるサポートアプリ
2. フィードで今日の記録を投稿。コメントで応援し合えるSNS機能
3. 目標を達成してバッヂをゲット! 集めていくほど達成感も高まる
Pacerの詳細
Pacer Healthからリリースされた『Pacer』は健康&フィットネスアプリだ。apkfab.com/jpから『Pacer』のファイルサイズ(APKサイズ):43.16 MB、スクリーンショット、詳細情報などを確認できる。『Pacer』は「歩数計(万歩計)アプリおすすめTop10」というTOP10特集に収録された。apkfab.com/jpではPacer Healthより配信したアプリを簡単に検索して見つけることができる。『Pacer』に似ているアプリや類似アプリは200個を見つける。栄養管理計画というのタッグは『Pacer Pedometer: Step & Weight』を含む。現在、Pacer Pedometer: Step & Weight appのダウンロードも基本プレイも無料だ。『Pacer』のAndroid要件はAndroid 5.0+なので、ご注意ください。APKFabあるいはGooglePlayから『Pacer Pedometer: Step & Weight apk』の最新バージョンを高速、安全にダウンロードできる。APKFab.com/jpでは全てのAPK/XAPKファイルがオリジナルなものなので、高速、安全にダウンロードできる。
The Pacer App: "Walking & Running Pedometer for Health & Weight" syncs steps & calories w/ MyFitnessPal and Fitbit! Track your step, walking & weight loss with this free health counter. Lose weight and track walk distance and calories burned using 24/7 step counting from our pedometer, step counter & health tracker app.
Download the Pedometer app for free to turn your phone into your personal health and weight loss tracker! Lose weight with calorie burning guided fitness plans, step counting and activity tracking. Join our health, fitness and walking community and get fit and active!
How Pacer works:
-Just download, open and start walking. Our free step counter app will track your steps automatically if your phone is with you
-"Trends:" Track your complete activity history (steps, calorie count, etc.)
-"Explore:" Groups & challenges
-"Me:" Track weight, habits and more. Sync w/ MyFitnessPal & Fitbit.
-"Plan:" Daily exercise plans for your health goals
For Better Accuracy:
1. Go to "Pedometer Preferences" and adjust the Pedometer mode if the step counter is not accurately tracking steps
2. Add our app to your cleaning tool's "ignore" list so the step tracker doesn't get shut down
3. No two people walk the same. Adjust step counter sensitivity if needed to improve walking tracker accuracy
Important Note:
Some phones just can't count steps if the screen is off or locked. We try hard to support as many phones as we can. If these steps don't solve your problem, your device could be the issue. Email our support and we'll work hard get your step counting back on track.
Just Download and Go
-No wristband or additional tracker hardware required. Count your steps with just your phone … and our counter is free!
-No website login needed. Just download our walking app to start counting steps and tracking calories burned.
Complete Fitness & Steps Tracking
-Built-in pedometer tracks your steps as you walk. The step counter works whether your phone is in your hand, pocket or purse
-Count steps, calories, distance and active time
-GPS activity tracker tracks outdoor fitness activities on a map
-Works with MyFitnessPal and Fitbit. Pedometer syncs activity data to MyFitnessPal and Fitbit creating the ultimate weight loss tool and step counter app
-All of these tracking features are free! True free step counting.
Powerful Fitness Plans
-Daily exercise plans designed by pro trainers to improve health, lose weight and stay active
-Exercise plans for all activity levels and health goals
-Step by step audio and video guided workouts
Groups and Events – Motivation
-Create walking groups to burn calories together with friends & family
-Compete in events for motivation to walk and lose weight
Track your Health and Fitness Data
-Track your steps, activity and calorie burn. Make every step count and lose more weight
-Sync our tracker with apps like MyFitnessPal and FitBit for total step counting data and tracking
Create Healthy Habits
-One-tap tools to build health and fitness habits and beat weight loss goals
-Reach your goal: Walk more, Lose weight, or Improve health!
Other Key Features:
-The best pedometer for any phone
-Accurate steps & activity tracking
-Weight loss, BMI tracking and calorie burn counter
-Daily fitness plans for any health goal – lose weight, walk more or improve health
-Trends displays daily steps, calories and weight
-Auto-sync steps and calories to MyFitnessPal or Fitbit
Count on Pacer Pedometer for the best free walk tracker. Try Pacer Pedometer first before you buy a Fitbit or other tracker! Pacer syncs with MyFitnessPal and other step counter apps for all of your health and step data in one tracking app.
Syncing Pacer with Fitbit:
1.Set up your Fitbit App
2.In Pacer, tap: Me -> Data & Settings -> Apps & Devices and tap "Fitbit" to connect
3.Log into both your Pacer and Fitbit accounts and authorize Pacer to write data to Fitbit
4.Your Fitbit is now connected to Pacer
Pacer p9.6.2 アップデート

Bug fixes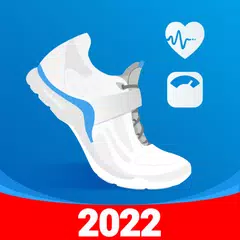 Pacer Pedometer: Step & Weight
p9.6.2
APK
Requires Android: Android 5.0+
Architecture: arm64-v8a, armeabi-v7a, x86, x86_64
Screen DPI: 120-640dpi
SHA1: 499615322fcfefd5a3ac0033c81d3037ad98ee4d
Size: 43.16 MB
What's New:

Bug fixes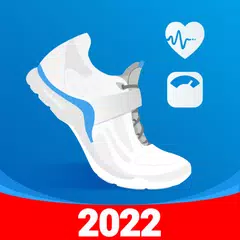 Pacer Pedometer: Step & Weight
p9.6.1
APK
Requires Android: Android 5.0+
Architecture: arm64-v8a, armeabi-v7a, x86, x86_64
Screen DPI: 120-640dpi
SHA1: 885af15b60b09c85e2875caf821dd3b98c03a624
Size: 42.14 MB
What's New:

Hi Pacers! In this new version:
1. Updated how Pacer sets your starting daily step goal if you're using the Dynamic Step Goal feature.
2. Pacer for Teams challenge administrators can choose to hide individual or team leaderboards.
3. We've also fixed some bugs.
Stay safe and active!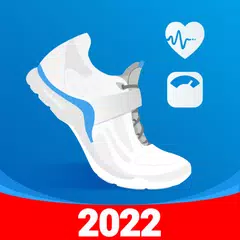 Pacer Pedometer: Step & Weight
p9.5.1
APK
Requires Android: Android 5.0+
Architecture: arm64-v8a, armeabi-v7a, x86, x86_64
Screen DPI: 120-640dpi
SHA1: 8a3f99ac356cdf3c848fb0f8259a18e16f1bad23
Size: 42.12 MB
What's New:

バグ修正しました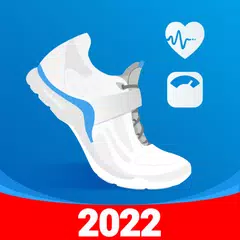 Pacer Pedometer: Step & Weight
p9.4.3
APK
Requires Android: Android 5.0+
Architecture: arm64-v8a, armeabi-v7a, x86, x86_64
Screen DPI: 120-640dpi
SHA1: 130c7b0edd91967191c0b42ace50c80665ff38f0
Size: 42.12 MB
What's New:

Bug fixes