Passwords Plus Password Mgrの詳細
DataVizからリリースされた『Passwords Plus Password Mgr』は仕事効率化アプリだ。apkfab.com/jpから『Passwords Plus Password Mgr』のファイルサイズ(APKサイズ):3.34 MB、関連ムービー、pv、スクリーンショット、詳細情報などを確認できる。apkfab.com/jpではDataVizより配信したアプリを簡単に検索して見つけることができる。『Passwords Plus Password Mgr』に似ているアプリや類似アプリは190個を見つける。現在、Passwords Plus Password Mgr appのダウンロードも基本プレイも無料だ。『Passwords Plus Password Mgr』のAndroid要件はAndroid 4.0.3+なので、ご注意ください。APKFabあるいはGooglePlayから『Passwords Plus Password Mgr apk』の最新バージョンを高速、安全にダウンロードできる。APKFab.com/jpでは全てのAPK/XAPKファイルがオリジナルなものなので、高速、安全にダウンロードできる。他のコンピュータや携帯電話との自動同期を使った安全なパスワードの保存
"Can't live without it" is the most common thing we hear about Passwords Plus. Once you start using it, you won't know how you got by without it!
Keep all of your passwords in one place and have access to them anywhere you go.
Never forget a password again! Easily store, protect, and sync your PINs, passwords, usernames, logins, and other sensitive info on your Android phone or tablet.
Why Passwords Plus?
• Keep your private info "in sync" across all of your devices (Android, iOS, Mac and Windows)
• Up-and-running in less than 5 minutes – incredibly simple setup
• Proven industry experience – Founded in 1984, DataViz is an industry leader in developing productivity solutions, including mobile and password protection software for the past 14+ years.
Not just for passwords!
Store any information that you could possibly need. It's all secure so there's no danger of it getting into the wrong hands. In addition to your hundreds of web logins, store things like:
• Credit card numbers
• Insurance info
• Social Security number of your family members
• Driver's license numbers
• Safe/Lock combinations
• Prescription info
Security
• 256-bit AES encryption (military grade) keeps secret data safe
• No one knows your password except for you – it is stored NOWHERE.
• Auto-locks after a period of inactivity that you can control
• Self destructs after the wrong password is entered in too many times
Pricing
Passwords Plus is free but you can get even more with our Premium version which is $9.99 per platform (pay only once for all Android devices using the same Google Play account). Premium version features are free during the 60 day trial period.
• Sync with our secure cloud and all of your other devices. Make a change on your phone and it automatically shows up on your computer or additional devices (if you choose)
• Backup/Restore –Passwords Plus info can be retrieved if your phone, tablet or computer is lost or stolen (when auto-sync is enabled).
More info: http://www.dataviz.com/passwordsplus
Passwords Plus Password Mgr 4.000 アップデート
Version 4.000.421
- Fixed help page loading
- Minor bug fixes
Passwords Plus Password Mgr 特徴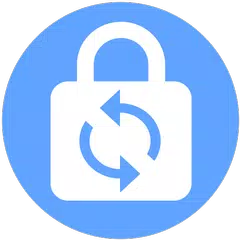 Passwords Plus Password Mgr
4.000
APK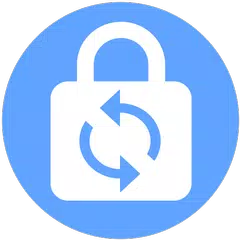 Passwords Plus Password Mgr
3.001
APK
Requires Android: Android 2.3.4+
Architecture:
Screen DPI: 120-320dpi
SHA1: 2e930b1f17899efcfac2c8ac667e419580195c6e
Size: 3.93 MB
What's New:
Version 3.001 (build 356)
- Minor enhancements
Version 3.000 (build 354)
- Free editing & creating of up to 25 passwords for up to 60 days for new users
- Installation wizard with 'password suggestions'
- Password suggestions toolbar with dozens of samples
Version 2.005 (build 326)
- Various bug fixes & enhancements
Version 2.004 (build 317)
- Various bug fixes
Version 2.003 (build 284)
- Now optimized for Tablets
- Various bug fixes
追加情報
Android要件:
Android 4.0.3+