Lockivaの詳細
Innosoft Globalからリリースされた『Lockiva』は仕事効率化アプリだ。apkfab.com/jpから『Lockiva』のファイルサイズ(APKサイズ):10.51 MB、スクリーンショット、詳細情報などを確認できる。apkfab.com/jpではInnosoft Globalより配信したアプリを簡単に検索して見つけることができる。『Lockiva』に似ているアプリや類似アプリは79個を見つける。現在、Lockiva: App locker with password, Intruder selfie appのダウンロードも基本プレイも無料だ。『Lockiva』のAndroid要件はAndroid 5.0+なので、ご注意ください。APKFabあるいはGooglePlayから『Lockiva: App locker with password, Intruder selfie apk』の最新バージョンを高速、安全にダウンロードできる。APKFab.com/jpでは全てのAPK/XAPKファイルがオリジナルなものなので、高速、安全にダウンロードできる。パスワードと指紋でアプリをロックします(サポートデバイス)。侵入者の自撮りを取る
The latest security technology from Lockiva, FREE applock
Use Lockiva app protector to lock any apps on your phone, protecting your phone from curious people or intruders.
KEY FUNCTIONS of app privacy lock:
- App locker / app security lock:
+ App locker with PIN code
+ App locker with password
+ App locker with fingerprint (lock apps with fingerprint is only applicable on devices that support fingerprints)
Use Lockiva privacy app lock you can:
+ Lock security app / app secure
+ Lock message app
+ Lock gallery: video locker, photo locker
+ Lock contact: contact locker
- Lock group of apps:
+ Example, lock the "Work" apps: Gather applications for work into 1 group. You don't want anyone to see your work, just one touch to lock all the apps in that group.
+ Example, lock the "Non for Kids" apps: When you give your phone to a child to play, you want to lock some apps that they cannot open. Let's group those apps into a group, so you just need one touch to instantly lock all the apps in that group.
- Take photo of intruder:
+ When someone wants to open your app or phone without your permission. We will take a picture of the intruder when they enter the wrong password.
- Notification lock / lock message:
+ When you are on your phone and don't want anyone to read your notifications, you can lock them in.
- Gallery locker: lock video and photos
+ Videos and photos locker: You have personal photos and videos that you do not want anyone to see. You can go to Lockiva and choose to hide them, people won't be able to see them in your gallery anymore
+ When you want to show again, you just need to reopen Lockiva and show them up.
- Password management:
+ Password manager helps you to save your passwords and accounts, so that you won't be forgotten when logging into your personal accounts: email, social networks, chat apps, ...
- Lock phone screen:
+ You allow the app to lock the phone screen, we can help you protect your phone.
- Wallpaper lock:
+ Change lock screen wallpaper to feel fresh every day
Install app protector pro Lockiva and give permission so we can protect you!
Lockiva 1.0.6 アップデート
Fix some rare issues on some devices. Enjoy!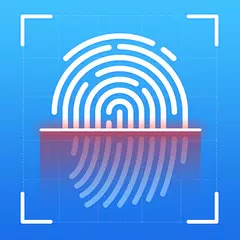 Lockiva: App locker with password, Intruder selfie
1.0.6
APK
Requires Android: Android 5.0+
Architecture: arm64-v8a armeabi-v7a
Screen DPI: 120-640dpi
SHA1: 0be71d20d25b5ee1352a59ba21422bb6e46bd15a
Size: 10.51 MB
What's New:
Fix some rare issues on some devices. Enjoy!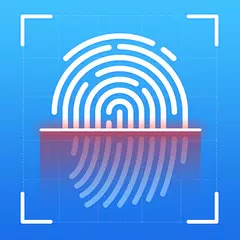 Lockiva: App locker with password, Intruder selfie
1.0.5
APK
Requires Android: Android 5.0+
Architecture: arm64-v8a armeabi-v7a
Screen DPI: 120-640dpi
SHA1: e0edde0623be2c61de5674fe1084d7a356fbdccc
Size: 10.51 MB
What's New:
Fix bug: Can't change language on some devices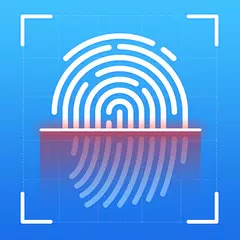 Lockiva: App locker with password, Intruder selfie
1.0.4
APK
Requires Android: Android 5.0+
Architecture: arm64-v8a armeabi-v7a
Screen DPI: 120-640dpi
SHA1: f03f475e3c58f8aa38b17108861d67ab31494eae
Size: 10.51 MB
What's New:
Improve App Performance
Fix some critical bugs
Fix bug: Can't lock app in Android 11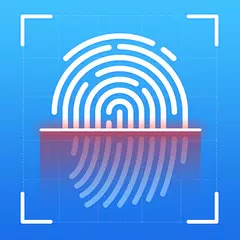 Lockiva: App locker with password, Intruder selfie
1.0.2
APK
Requires Android: Android 5.0+
Architecture: arm64-v8a armeabi-v7a
Screen DPI: 120-640dpi
SHA1: 147ebe0eb27709bf126fba2ab5ec19b65d7ee655
Size: 11.79 MB