Jack's Flight Club Cheap Fligh
Jack's Flight Clubの詳細
Jack's Flight Clubからリリースされた『Jack's Flight Club』は旅行&地域アプリだ。apkfab.com/jpから『Jack's Flight Club』のファイルサイズ(APKサイズ):54.5 MB、スクリーンショット、詳細情報などを確認できる。apkfab.com/jpではJack's Flight Clubより配信したアプリを簡単に検索して見つけることができる。『Jack's Flight Club』に似ているアプリや類似アプリは200個を見つける。現在、Jack's Flight Club Cheap Fligh appのダウンロードも基本プレイも無料だ。『Jack's Flight Club』のAndroid要件はAndroid 5.0+なので、ご注意ください。APKFabあるいはGooglePlayから『Jack's Flight Club Cheap Fligh apk』の最新バージョンを高速、安全にダウンロードできる。APKFab.com/jpでは全てのAPK/XAPKファイルがオリジナルなものなので、高速、安全にダウンロードできる。
Jack and his team of flight hackers cleverly monitor thousands of flight routes from the UK, Europe and US each day, using a secret algorithm and expert insider knowledge to find you stupidly cheap flights and discounted fares. You'll be stunned by some of the deals, with average savings of £402/€447/$534 for each long-haul flight booked.
These aren't the type of flight deals you'd usually find yourself using traditional flight search websites or Google Flights. You see, the very best flight deals often stick around for only a day or two, so finding them and being the first in the know means saving hundreds of £/€/$'s on fares to your dream destinations, before they go back up.
Our free app notifies you when we find a ridiculously cheap flight deal, you'll get details on the departure and destination airports, how and where to book, and how long we expect the flight deal to be available for. It's super simple.
Here are just some of the recent return flights we've found for our members:
Departing from the UK & Ireland:
✈️ Australia (return) for £498
✈️ Canada (return) for £161
✈️ New York (return) for £182
✈️ Thailand (return) for £301
✈️ Japan (return) for £355
Departing from EU:
✈️ California (return) for €266 from Scandinavia
✈️ Japan (return) for €358 from Belgium
✈️ Singapore (return) for €401 from Germany
✈️ Hawaii (return) for €354 from the Netherlands
✈️ Bali (return) for €426 from Germany
Departing from the US:
✈️ Hong Kong (round trip) for $258
✈️ Spain (round trip) for $241
✈️ Tel Aviv (round trip) for $275
✈️ Hawaii (round trip) for $109
✈️ Tokyo (round trip) for $214
✈️ Seychelles (round trip) for $335
Upgrade to Premium for even more flight deals
A paid Premium version of the app is also available for upgrade within the app. For a small optional fee our members can get 4 x more flight deals, 'weekend trip' alerts and travel partner discounts.
So, just…
Download the Jack's Flight Club app
Enter your email address and we'll start sending you really cheap flight deals
Get cheap flight deals
We'll find you the best cheap flights, including discounts, hidden offers and error fares.
Save money and fly away somewhere exotic!
We'll send you the cheapest deals as we find them, for free. All you need to do is book and go!
Jack's Flight Club 2.4.9 アップデート
Hey everyone, how are you doing? We don't have any major news here, just some fine-tuning to make sure you're all getting the best deals in record time. Stay tuned, hydrated and happy deal hunting! ✈️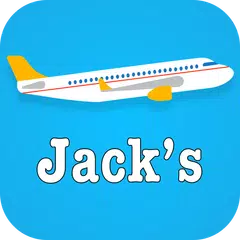 Jack's Flight Club Cheap Fligh
2.4.9
APK
Requires Android: Android 5.0+
Architecture: arm64-v8a, armeabi, armeabi-v7a, x86, x86_64
Screen DPI: 120-640dpi
SHA1: f41cfb999842885d376db6c65890c48b830db124
Size: 54.5 MB
What's New:
Hey everyone, how are you doing? We don't have any major news here, just some fine-tuning to make sure you're all getting the best deals in record time. Stay tuned, hydrated and happy deal hunting! ✈️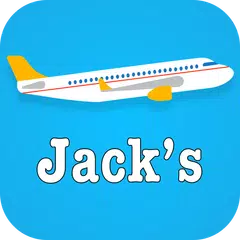 Jack's Flight Club Cheap Fligh
2.4.8
XAPK
APKs
arm64-v8a
Android 5.0+
120-640dpi
armeabi-v7a
Android 5.0+
120-640dpi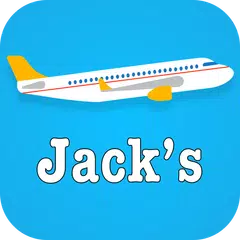 Jack's Flight Club Cheap Fligh
2.4.7
APK
Requires Android: Android 5.0+
Architecture: arm64-v8a, armeabi, armeabi-v7a, x86, x86_64
Screen DPI: 120-640dpi
SHA1: 82bd877fe973dbec06331c7bc53f0ced1abce51a
Size: 54.5 MB
What's New:
Hi everyone! We've updated our onboarding screens to understand which type of traveller you are! Everything to guarantee the flexibility and good experience you deserve as a JFC savvy traveller! ✈️😎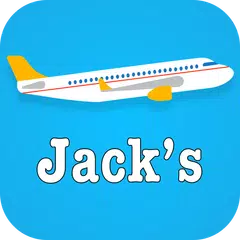 Jack's Flight Club Cheap Fligh
2.4.7
XAPK
APKs
armeabi-v7a
Android 5.0+
120-640dpi
arm64-v8a
Android 5.0+
120-640dpi