Instant Pot Recipes
Instant Pot Recipesの詳細
Morisyenからリリースされた『Instant Pot Recipes』はフード&ドリンクアプリだ。apkfab.com/jpから『Instant Pot Recipes』のファイルサイズ(APKサイズ):18.14 MB、関連ムービー、pv、スクリーンショット、詳細情報などを確認できる。apkfab.com/jpではMorisyenより配信したアプリを簡単に検索して見つけることができる。『Instant Pot Recipes』に似ているアプリや類似アプリは200個を見つける。現在、Instant Pot Recipes appのダウンロードも基本プレイも無料だ。『Instant Pot Recipes』のAndroid要件はAndroid 4.1+なので、ご注意ください。APKFabあるいはGooglePlayから『Instant Pot Recipes apk』の最新バージョンを高速、安全にダウンロードできる。APKFab.com/jpでは全てのAPK/XAPKファイルがオリジナルなものなので、高速、安全にダウンロードできる。
Explore more than 1200 Instant Pot and Air Fryer recipes with videos on our app.
Whether you're looking to make a quick breakfast, an elaborate main course or the perfect dessert, we've got you covered. Our app makes it easy to search recipes, save to favorites, rate recipes, share reviews. You can also chat with other users of the app and ask questions/get answers about anything related to the Instant Pot and Air Fryer.
Try new cuisines like Mediterranean, Korean, Chinese, Indian, Mexican, Italian, Cajun and more. All recipes come with nutritional values and step-by-step instructions.
Find easy recipes that fit your diet and lifestyle. We've got plenty of ideas, for our paleo, keto, diabetic, vegetarian, dairy-free or gluten-free friends!
Learn new ways to cook popular foods like eggs, rice, and chicken or try your hand at something a little sweeter – like baking cheesecakes, brownies and cobblers.
Other features:
✔️ Ask questions and get answers from other Instant Pot users like you in the chat room.
✔️ Create custom meal plans for your diet goals with the Meal Planner.
✔️ Use the integrated grocery list to simplify your grocery list shopping.
✔️ Sort recipes by date, ratings, course or cuisine.
✔️ Browse recipes by author.
✔️ Dark theme is automatically activated when user's phone is in Dark mode.
✔️ Use the integrated Units Converter when stuck between grams, ounces, milliliters, cups, teaspoons, etc.
✔️ Login with Google, Facebook or email.
✔️ Screen stays on while following a recipe.
✔️ Choose whether you want to receive notifications from the app.
✔️ Submit your recipe.
Instant Pot Recipes 5.0.6 アップデート
v5.0.6
- Minor fixes
v5.0.4
- Fixed a crash when switching from Course to Cuisine on Home screen
v5.0.3
- Fixed a bug with notifications not opening the recipe properly
- Fixed a bug with Cuisine Type
v5.0
- You can now buy the Pro version to get rid of ads (Under Settings)
- You can now submit your own recipes (Under Settings)
- Moved a few other options under Settings
- Added a Forget Password feature
- Made the Ingredients & Instructions screen larger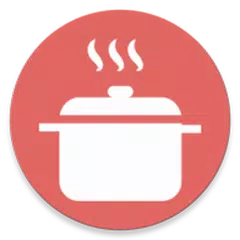 Instant Pot Recipes
5.0.6
XAPK
APKs
arm64-v8a
Android 4.1+
160-640dpi
armeabi-v7a
Android 4.1+
160-640dpi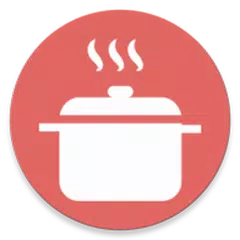 Instant Pot Recipes
5.0.5
XAPK
APKs
arm64-v8a
Android 4.1+
160-640dpi
armeabi-v7a
Android 4.1+
160-640dpi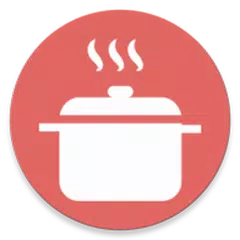 Instant Pot Recipes
5.0.4
APK
Requires Android: Android 4.1+
Architecture: arm64-v8a
Screen DPI: 160-640dpi
SHA1: fa947033fbec7d532327dc899603d92b0cf6eca9
Size: 14.19 MB
What's New:
v5.0.4
- Fixed a crash when switching from Course to Cuisine on Home screen
v5.0.3
- Fixed a bug with notifications not opening the recipe properly
- Fixed a bug with Cuisine Type
v5.0
- You can now buy the Pro version to get rid of ads (Under Settings)
- You can now submit your own recipes (Under Settings)
- Moved a few other options under Settings
- Added a Forget Password feature
- Made the Ingredients & Instructions screen larger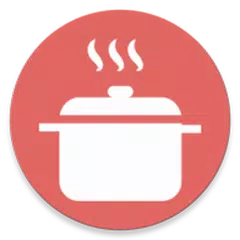 Instant Pot Recipes
5.0.4
XAPK
APKs
arm64-v8a
Android 4.1+
160-640dpi
armeabi-v7a
Android 4.1+
160-640dpi