Inspiring Bible Versesの詳細
Lastwoods Technologiesからリリースされた『Inspiring Bible Verses』は書籍&参考書アプリだ。apkfab.com/jpから『Inspiring Bible Verses』のファイルサイズ(APKサイズ):6.25 MB、スクリーンショット、詳細情報などを確認できる。apkfab.com/jpではLastwoods Technologiesより配信したアプリを簡単に検索して見つけることができる。『Inspiring Bible Verses』に似ているアプリや類似アプリは192個を見つける。現在、Inspirational Bible Verses & Holy Jesus Wallpapers appのダウンロードも基本プレイも無料だ。『Inspiring Bible Verses』のAndroid要件はAndroid 4.0+なので、ご注意ください。APKFabあるいはGooglePlayから『Inspirational Bible Verses & Holy Jesus Wallpapers apk』の最新バージョンを高速、安全にダウンロードできる。APKFab.com/jpでは全てのAPK/XAPKファイルがオリジナルなものなので、高速、安全にダウンロードできる。
Daily Bible verses app will give you just one inspiring Bible quotes. Next day you will get a new motivating Bible Quote. All the quotes added in this app are encouraging quotes. Holy Bible words are the best way to start your day and this app can give that. You will love motivational words of Jesus daily in the morning through our app. Get the blessings of Jesus through gospel quotes for the day. You will love all quotes in this daily Bible verses and prayers app. This offline Bible app have inspiring quotes from both Old and New Testament. These Holy Bible reading plan can help you to understand more about Jesus Bible messages for you each day. Learn New Holy Bible lessons by through our daily gospel readings.
FEATURES OF HOLY BIBLE APP
* One Holy Bible verses with pictures daily in the morning
* Make your own Bible reading schedule with our inspiring Christian quotes app
* Daily notification with Jesus images & Jesus prayers.
* Holy Bible offline feature. That is read Bible messages without internet.
* Jesus quotes from Holy Bible Old Testament and New Testament.
* Share Jesus gospel and Christan Picture with your friends and family via social media, emails and SMS.
* Easter Pictures and Wishes added in the app
If you love Ave Maria rosary and Jesus youth prayer then you will love this Catholic Bible daily readings app.
Some quotes are taken from the book of Psalms. People who like Rosary and Roman Catholic prayers added in this Catholic English Bible app. Use this as your KJV Bible offline app because it have quotes from Bible New King James Version. So this Christian prayers app have catholic prayers from different Christian books and Jesus books. Use this as your Roman Catholic Holy Bible with wise proverbs and very short prayers daily. If you are looking for the Holy Bible with quotes from RSV Bible Catholic edition and the New International Version (Holy Bible NIV version), then this NIV study Bible can help you. You will enjoy Christian hymns praise and worship used in the Christian apologetic app. These Bible facts make this as one the best Christian worship and Christian devotional app. You can also enjoy Jesus Wallpapers and Christan Pictures of Holy Cross and Mother Mary. For making this Catholic quotes and prayers to Lord Jesus we read New King James Version Bible free (Bible NKJV) along with King James Version Bible. Proverbs which are inspiring and Jesus songs will motivate you for prayers and blessing daily. You will also love some of the novena prayers and pregnancy prayers added from the psalms and proverbs quotes. We also read Holy Bible good news edition and NRSV Catholic English Bible.
Enjoy all Jesus redeems and new catechism prayers for saints.
WHY TO USE THIS INSPIRATIONAL BIBLE QUOTES APP?
* We refer different Bible book in English to make this Jesus messages app.
* Bible reference for help and daily devotion.
* Be a part of the journey of Jesus with free gospel good morning message.
* Any Catholic Church and Jesus ministries can use this Christian gospel app.
* Learn Jesus culture by Catholic daily mass reading and reflection
* Get free Christian daily prayers and daily gospel & reading for catholic.
For making this Christian devotional app we read Bible King James Version (Bible KJV) and Bible New International Version (Bible NIV). We also refer Bible English Standard Version or Bible ESV for making this app.
You will gain strength and confidence through this Bible study tools and Bible pictures. Referring different version of Christian Bible like KJV English Bible and NIV English Bible help us to make this wonderful Catholic Bible offline app. Daily prayers for morning which are taken from Bible New Testament. We have also added Psalms and Proverbs Bible reading are taken from Holy Bible Old Testament. Roman Catholic word of God are waiting for you in this powerful prayers app. Use this as a NIV Bible offline app and as you favourite Bible proverbs Catholic Church app.
Inspiring Bible Verses 3.2.8 アップデート
* Image Stretch Bug Fix
* Performance Improvement
Inspiring Bible Verses 特徴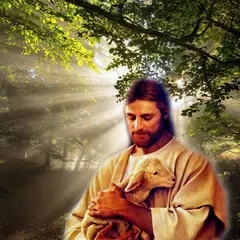 Inspirational Bible Verses & Holy Jesus Wallpapers
3.2.8
APK
Requires Android: Android 4.0+
Architecture:
Screen DPI: nodpi
SHA1: b5e3a6ed881339f29a895b7204f8309cf6b857fb
Size: 6.25 MB
What's New:
* Image Stretch Bug Fix
* Performance Improvement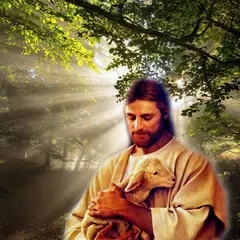 Inspirational Bible Verses & Holy Jesus Wallpapers
3.2.2
APK
Requires Android: Android 4.0+
Architecture:
Screen DPI: nodpi
SHA1: 0d48171e7fd73a24e0bbcace3cf7d5c730645fb6
Size: 6.2 MB
What's New:
* Image Stretch Bug Fix
* Performance Improvement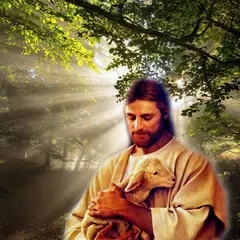 Inspirational Bible Verses & Holy Jesus Wallpapers
3.1.4
APK
Requires Android: Android 4.0+
Architecture:
Screen DPI: nodpi
SHA1: 39d763e5786d494b5a9b18ac76711ab67f8def32
Size: 6.26 MB
What's New:
* Performance Improvement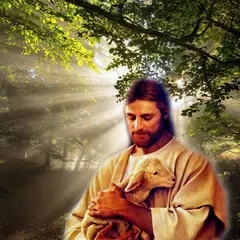 Inspirational Bible Verses & Holy Jesus Wallpapers
3.0.6
APK
Requires Android: Android 4.0+
Architecture:
Screen DPI: nodpi
SHA1: 67c400f623d470a7f026d1e0cc5fff90ff1df92b
Size: 6.25 MB
What's New:
UI Change & Performance Improvements
Bug Fixes
Monthly & yearly InApp subscriptions to remove ads