Golf Defiedの詳細
Avelogからリリースされた『Golf Defied』はシミュレーションゲームだ。apkfab.com/jpから『Golf Defied』のファイルサイズ(APKサイズ):91.95 MB、関連ムービー、pv、スクリーンショット、詳細情報などを確認できる。apkfab.com/jpではAvelogより配信したアプリを簡単に検索して見つけることができる。『Golf Defied』に似ているアプリや類似アプリは79個を見つける。スポーツというのタッグは『Golf Defied』を含む。現在、Golf Defied appのダウンロードも基本プレイも無料だ。『Golf Defied』のAndroid要件はAndroid 4.1+なので、ご注意ください。APKFabあるいはGooglePlayから『Golf Defied apk』の最新バージョンを高速、安全にダウンロードできる。APKFab.com/jpでは全てのAPK/XAPKファイルがオリジナルなものなので、高速、安全にダウンロードできる。
Golf Defied is a new trend in the sphere already established for many ideas, both about Golf and video games. We have tried to realize as much possibilities as possible on the base of Golf concept. We hope that after trying the game, you will most of your requirements.
PHYSICS & MECHANICS
Physics in this game runs on an advanced engine and is computed with the highest frequency possible. Realistic physics, in its turn, provides the ground for experiments with new mechanics that are based on the interaction of two or more moving bodies with different physical materials. We have chosen for your evaluation several experimental, and what is the most important - inteconnected and well-established mechanics that ensure the integrity of the game.
GAME WORLD
The atmosphere in Golf Defied has its own character, it can be kind, playful, mysterious, and even strict, but cannot be evil! The game has several completely different locations - Ice, Nature, Pyramids. Those, in their turn, have unique mechanics that are combined with an exclusive audio and visual style that creates a special mood. For example, in the location "Pyramids" there is a nice connections of game mechanics and audio/visual presentation, which provides a sense of "physical collision with music." We also hope that you will like the degree of balls development. Drones, each of them has its own body, tails and signals, and even a little history.
SINGLE PLAYER & MULTIPLAYER
You will have an opportunity to play the game together with other players from the very beginning to the end (similar to the cooperative mode), as well as to play the game in a single player mode. Both modes are given enough attention - a simple interface for single-player mode and a complex system for creating and managing matches for online mode. Multiplayer also has an additional sub-mode "arena", where you can get the highest emotions from this game, and of course to Express them with text chat and stickers, but it is best to do that in close contact, in the company of friends!
THE BALANCE OF THE COMPETITION
The lack of advantages from micropayment that can influence on the competitive part is an important component of any company that respects players. Thus, in Golf Defied there is no premium currency or something to do with "such" monetization policies, which can provide certain players with an unfair advantage over others. Only Your skill is a decisive factor in the fight.
SETTINGNS & OPTIMIZATION
For more convenient control, the game has a number of settings, namely: The Size of the interface, the Sensitivity of aiming, the Inversion of aiming, Mirror interface (accounting for right-handed and left-handed players). In addition, in the development of the game special attention was given to optimize both graphics and software. Thus, you will be able to play Golf Defied on weak models of smartphones without FPS falls. For more flexible graphics settings we added the possibility to change the Resolution and disable anti-aliasing.
ATTENTION
If You find an error (bug) in the application, please contact us. If the error is confirmed, we will thank You by disabling advertising.
We hope that Golf Defied will remain in Your memory even in future. We hope our game will impress You a lot. Enjoy the game! Sincerely yours, Avelog Games.
Golf Defied 1.11 アップデート
Minor bugs fixed.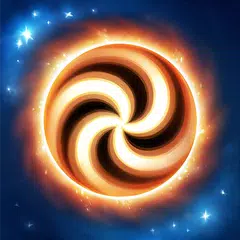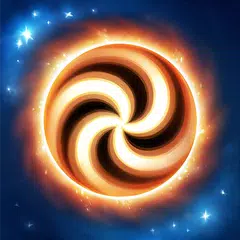 Requires Android: Android 4.1+
Architecture: armeabi-v7a
Screen DPI: nodpi
SHA1: 5f3721b0add73bd3b43764de1dca0f8d157a49a4
Size: 93.69 MB
What's New:
Minor bugs fixed.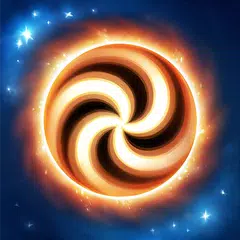 Requires Android: Android 4.1+
Architecture: armeabi-v7a
Screen DPI: nodpi
SHA1: 61d00bbc4c5c52c49f45f92407e03fc23dd2193f
Size: 93.71 MB
What's New:
Minor bugs fixed.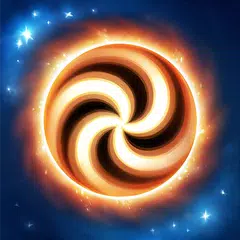 Requires Android: Android 4.1+
Architecture: armeabi-v7a
Screen DPI: nodpi
SHA1: ac1249c5d41ef8c35eb14cc1245547f144caf794
Size: 89.49 MB
What's New:
Minor bugs fixed.