Gold Rose Luxury Black Business Theme
Gold Rose Luxury Black Business Themeの詳細
Klaus Theme Centerからリリースされた『Gold Rose Luxury Black Business Theme』はカスタマイズアプリだ。apkfab.com/jpから『Gold Rose Luxury Black Business Theme』のファイルサイズ(APKサイズ):3.83 MB、スクリーンショット、詳細情報などを確認できる。apkfab.com/jpではKlaus Theme Centerより配信したアプリを簡単に検索して見つけることができる。『Gold Rose Luxury Black Business Theme』に似ているアプリや類似アプリは75個を見つける。現在、Gold Rose Luxury Black Business Theme appのダウンロードも基本プレイも無料だ。『Gold Rose Luxury Black Business Theme』のAndroid要件はAndroid 4.0.3+なので、ご注意ください。APKFabあるいはGooglePlayから『Gold Rose Luxury Black Business Theme apk』の最新バージョンを高速、安全にダウンロードできる。APKFab.com/jpでは全てのAPK/XAPKファイルがオリジナルなものなので、高速、安全にダウンロードできる。
Luxury Black theme is ready for your android phone! Apply Gold Rose Luxury Black theme, and enjoy thousands of free themes and wallpapers!
Luxury Black theme gives you Luxury Black live wallpapers with business background and fantastic Luxury Black home screen. Luxury Black provides business fantastic icon pack .This beautiful Luxury Black theme is specially made for guys who love business and Gold Rose. Luxury Black theme is a perfect theme with HD live wallpaper and brings you a fantastic experience. Make your device fantastic and Gold Rose with customized app icon pack, lock screen themes, organized folders, sliding screen effects, HD wallpapers and widgets. You will love this Gold Rose Luxury Black theme to customize your android home screen. No matter you like business HD live wallpaper or Gold Rose mobile phone, you will love this business theme with fantastic decoration. Beautify your android home screen with this Luxury Black theme now! Luxury Black theme is available on most android phones.
Features
1、Luxury Black theme lock screen with business Gold Rose HD live wallpaper.
2、business Gold Rose icon packs decorate your home screen.
3、Luxury Black theme HD live wallpaper with business style gives you a visual experience you've never seen before.
4、Luxury Black theme provides advanced security system and lock screen themes. Your android system will be protected, safe, secure, fast and convenient, with less power consumption.
5、business skin with Gold Rose icon makes you feel fantastic.
6、3D dynamic launcher makes your android phone Gold Rose style.
7、DIY HD wallpaper in the best theme center and turns your creative ideas into unique themes right on your phone!
Luxury Black theme - How to apply?
Luxury Black theme is specially designed for Launcher. Install our launcher first and apply it successfully. Luxury Black theme does not support any other Launcher app. Luxury Black theme with business fantastic HD live wallpaper is free now! Luxury Black theme will let you enjoy a faster and smoother mobile operating experience. Luxury Black theme has business balloon and wallpaper, with the Gold Rose icon pack style. After apply Luxury Black theme successfully, you can also only change the background wallpaper and lock screen wallpaper while keeping the business Gold Rose icon the same. If you do not like this Luxury Black theme, you can also uninstall it anytime, you can always find your favorite themes on 3D Launcher.
There are pink, red, yellow, lovely and romantic themes for cute girls; Blue, gray and black theme for business, tech and auto & vehicle fans; Colorful themes for cartoon and movie addicts; Abstract themes and live wallpapers for art fans; Cute pets & animals for animal lovers; Football and basketball celebrities for sports fans; Greenery themes for those who love nature; And the starry night theme for those who love stars. During holidays, you can find our beautiful festive themes when it's time to celebrate. There are also 3D themes, live wallpapers and other fashion elements to redefine your vision. Luxury Black theme is made for launcher to customize your mobile phone with Luxury Black theme live wallpaper and Gold Rose lock menu. Anything you like can be put into your home screen!
Gold Rose Luxury Black Business Theme 特徴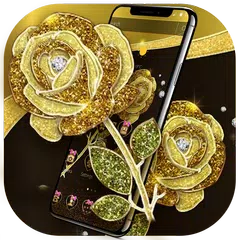 Gold Rose Luxury Black Business Theme
1.1.3
APK
Requires Android: Android 4.0.3+
Screen DPI: nodpi
SHA1: ad539866d59f0b28c1704bdde810ba9d54420734
Size: 3.83 MB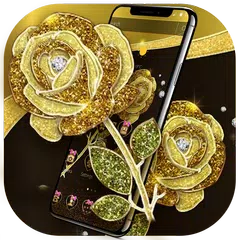 Gold Rose Luxury Black Business Theme
1.1.2
APK
Requires Android: Android 4.0.3+
Screen DPI: nodpi
SHA1: 3ba2998050b4ce47c0e922a9160c35cbdd03da39
Size: 3.73 MB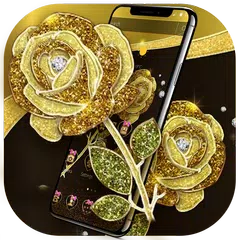 Gold Rose Luxury Black Business Theme
1.1.1
APK
Requires Android: Android 4.0.3+
Architecture: armeabi
Screen DPI: nodpi
SHA1: 6611a99b6044ceb767c9576c002edbb9531bdc1d
Size: 3.59 MB
追加情報
Android要件:
Android 4.0.3+