Girls Generation Wallpaper KPOP
Girls Generation Wallpaperの詳細
Abizard Networkからリリースされた『Girls Generation Wallpaper』はアート&デザインアプリだ。apkfab.com/jpから『Girls Generation Wallpaper』のファイルサイズ(APKサイズ):4.49 MB、スクリーンショット、詳細情報などを確認できる。apkfab.com/jpではAbizard Networkより配信したアプリを簡単に検索して見つけることができる。現在、Girls Generation Wallpaper KPOP appのダウンロードも基本プレイも無料だ。『Girls Generation Wallpaper』のAndroid要件はAndroid 4.1+なので、ご注意ください。APKFabあるいはGooglePlayから『Girls Generation Wallpaper KPOP apk』の最新バージョンを高速、安全にダウンロードできる。APKFab.com/jpでは全てのAPK/XAPKファイルがオリジナルなものなので、高速、安全にダウンロードできる。
Girls generation Wallpapers KPOP is an application that provides images for girls generation fans. girls generation wallpaper hd apps has many interesting collection that you can use as wallpaper.
Girls' Generation (Hangul: 소녀시대; RR: Sonyeo Sidae), also known as SNSD, is a South Korean girl group formed by S.M. Entertainment. The group is composed of eight members: Taeyeon, Sunny, Tiffany, Hyoyeon, Yuri, Sooyoung, Yoona, and Seohyun.
For those of you who love kpop wallpaper girls generation you must have this app.
More than +100 pictures about girls generation wallpaper that you can make the choice to make your wallpaper, these wallpapers were made special for you.
HOW TO USE:
1. Open girls generation Wallpapers KPOP
2. Choose your favorite picture
3. Tap the "Plus" button
4. Tap the "Set as wallpaper" button to apply
5. Your wallpaper has been changed
FEATURES:
1. +100 girls generation wallpaper hd 2017
2. Weekly updates
3. Compatible with 99% of mobile phones and devices.
4. You can save or Share "wallpaper of girls generation" to Facebook, Twitter, Google+, Pinterest, Tumblr, Flickr, Stumble, Instagram Or Line.
5. Full support for portrait and landscape mode
6. Optimized battery usage!
7. Fully supports horizontal orientation
8. Add to favorites
FEATURED CATEGORY:
- girls generation wallpapers hd
- girls generation hd wallpaper
- girls generation wallpaper
- girls generation wallpaper 2017
- girls generation vector wallpaper
- girls generation best wallpaper
- girls generation wallpaper 4k
- girls generation wallpaper app
MORE ON DEVELOPERS:
- Taeyeon Wallpaper
- Kristen Srewart Wallpaper
- BTS Wallpaper
- PSY Wallpaper
- Big Bang Wallpaper
- EXO Wallpaper Wallpaper
- Black Pink Wallpaper
- 2NE1 Wallpaper
- Super Junior Wallpaper
- G-Dragon Wallpaper
- SHINee Wallpaper
- Seventeen Wallpaper
- Red Velvet Wallpaper
- Super Junior Wallpaper
- GOT7 Wallpaper
- Monsta X Wallpaper
- 4Minute Wallpaper
- f(x)Wallpaper
- Jay Park Wallpaper
- iKON Wallpaper
- Vixx Wallpaper
- Winner Wallpaper
- EXID Wallpaper
- Hyuna Wallpaper
- Dean Wallpaper
- CN Blue Wallpaper
DISCLAIMER:
This app is made by girls generation fans, and it is unofficial. The content in this app is not affiliated with, endorsed, sponsored, or specifically approved by any company.
All copyright and trademarks are owned by their respective owners. The images in this application are collected from around the web, if we are in breach of copyright, please let us know and it will be removed as soon as possible.
Girls Generation Wallpaper 4.1.0 アップデート
- new update
- new interface
- fix bug
Girls Generation Wallpaper 特徴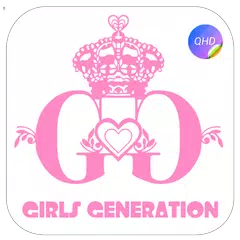 Girls Generation Wallpaper KPOP
4.1.0
APK
Requires Android: Android 4.1+
Screen DPI: 120-640dpi
SHA1: bcf204e06eb000be4dd5add4ff83020d9be96edd
Size: 4.49 MB
What's New:
- new update
- new interface
- fix bug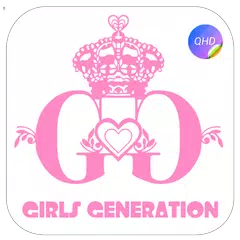 Girls Generation Wallpaper KPOP
1.0.0
APK
Requires Android: Android 4.0+
Screen DPI: 120-640dpi
SHA1: 14c5a8728a3b37c8a124d493737c86f44f008cab
Size: 3.18 MB