Flowwow Seller
FW Sellerの詳細
Flowwow LLCからリリースされた『FW Seller』はビジネスアプリだ。apkfab.com/jpから『FW Seller』のファイルサイズ(APKサイズ):67.73 MB、スクリーンショット、詳細情報などを確認できる。apkfab.com/jpではFlowwow LLCより配信したアプリを簡単に検索して見つけることができる。『FW Seller』に似ているアプリや類似アプリは61個を見つける。現在、Flowwow Seller appのダウンロードも基本プレイも無料だ。『FW Seller』のAndroid要件はAndroid 5.0+なので、ご注意ください。APKFabあるいはGooglePlayから『Flowwow Seller apk』の最新バージョンを高速、安全にダウンロードできる。APKFab.com/jpでは全てのAPK/XAPKファイルがオリジナルなものなので、高速、安全にダウンロードできる。
Flowwow Seller is an app where you can create your online store and post an unlimited number of free products. Place your store on our app and increase sales due to a new audience.
Why Flowwow?
➢ Easy management of the store and goods through the application;
➢ 500,000 users visit our app and website every month;
➢ You don't need to think about how to promote your brand and sell products on the Internet. We will take care of that;
➢ Withdrawal of money every week;
➢ Useful tools to increase sales;
➢ In-app support chat;
➢ Flowwow audience makes purchases regularly.
The app is perfect for you if you want to sell the following products:
🛒 Groceries and drinks;
🍰 Cakes and desserts;
☘️ Plants;
💐 Flowers and fruits;
🎁 Gifts and gift sets;
☕️ Tea, coffee, honey;
🎨 Handmade and vintage products;
💎 Jewelry;
🧴 Cosmetics and perfumery;
🎨 Painting and sculpture;
👗 Clothes and shoe;
🌷Services, courses, and consultations.
🖼 Interior items;
🧸 Soft toys, balloons;
📚 Books, pictures.
We will also be glad to see any of your products on the Flowwow.
In the app, you can completely manage your store and control all stages of the sale.
They are some of the features you can use to make your business more efficient:
➢ Create and change products;
➢ Build your online showcase;
➢ Take orders;
➢ Communicate with clients In-app;
➢ Analyze sales statistics.
You can sell your products anywhere in the world. Already, sellers of the Flowwow service work in Russia, Ukraine, Kazakhstan, USA, Spain, Great Britain, Portugal, Czech Republic, Armenia, Belarus, Georgia, and these countries' list continue to grow.
How does it work?
➢ Register your brand and list the products you want to sell
➢ Flowwow promotes your shop.
➢ Receive a request from a buyer.
➢ Collect the order and send the product to the recipient
➢ Get paid for completed orders every week.
If you are already working with such an app as Ozon Seller, WB Partners, Etsy, Livemaster, Yula, Lamoda, Avito, Wildberries, etc. Join us to promote your store on yet another effective platform.
Do you have any questions or requests? Contact us:
[email protected]
FW Seller 4.4.6 アップデート
Hello Seller! Our partners are the best because they make clients happy with high-quality service and unique items. 20 categories. Billions of paid money and an ocean of smiles. Thank you!
In this release we added company details for partners from EU. And fixed some bugs.
With love, Flowwow team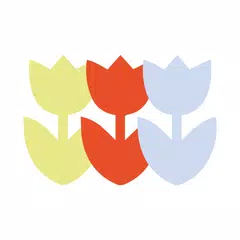 Requires Android: Android 5.0+
Architecture: arm64-v8a, armeabi, armeabi-v7a, x86, x86_64
Screen DPI: 120-640dpi
SHA1: 749abbc3be31892cb288c5869f3698fe95203195
Size: 67.73 MB
What's New:
Hello Seller! Our partners are the best because they make clients happy with high-quality service and unique items. 20 categories. Billions of paid money and an ocean of smiles. Thank you!
In this release we added company details for partners from EU. And fixed some bugs.
With love, Flowwow team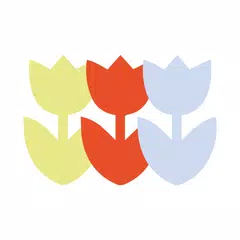 Flowwow Seller
4.4.6
XAPK
APKs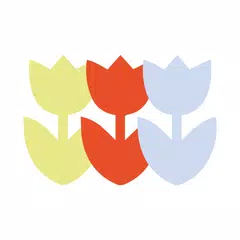 Flowwow Seller
4.4.5
XAPK
APKs
Requires Android: Android 5.0+
Architecture: arm64-v8a
Screen DPI: 160-640dpi
SHA1: 49574df48cd085ee489b89e0a1f719252626ca90
Size: 51.97 MB
What's New:
Hello Seller! Our partners are the best because they make clients happy with high-quality service and unique items. 20 categories. Billions of paid money and an ocean of smiles. Thank you!
In this release we added company details for partners from EU. And fixed some bugs.
With love, Flowwow team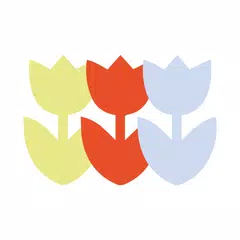 Requires Android: Android 5.0+
Architecture: arm64-v8a, armeabi, armeabi-v7a, x86, x86_64
Screen DPI: 120-640dpi
SHA1: 3ee1e746c037e9915624731f1b7fa9cc864524bb
Size: 67.5 MB
What's New:
Hello Seller! Our partners are the best because they make clients happy with high-quality service and unique items. 20 categories. Billions of paid money and an ocean of smiles. Thank you!
In this release we added company details for partners from EU. And fixed some bugs.
With love, Flowwow team