Floor Plan Creator
Floor Plan Creatorの詳細
Marcin Lewandowskiからリリースされた『Floor Plan Creator』はアート&デザインアプリだ。apkfab.com/jpから『Floor Plan Creator』のファイルサイズ(APKサイズ):9.19 MB、関連ムービー、pv、スクリーンショット、詳細情報などを確認できる。apkfab.com/jpではMarcin Lewandowskiより配信したアプリを簡単に検索して見つけることができる。『Floor Plan Creator』に似ているアプリや類似アプリは200個を見つける。現在、Floor Plan Creator appのダウンロードも基本プレイも無料だ。『Floor Plan Creator』のAndroid要件はAndroid 5.0+なので、ご注意ください。APKFabあるいはGooglePlayから『Floor Plan Creator apk』の最新バージョンを高速、安全にダウンロードできる。APKFab.com/jpでは全てのAPK/XAPKファイルがオリジナルなものなので、高速、安全にダウンロードできる。
詳細で正確なフロアプランを作成します。 3Dでそれらを参照してください。あなたの家のインテリアをデザインするために家具を追加してください。新しい家具のための十分なスペースがあるかどうかを確認するために買い物をしている間あなたとあなたのフロアプランを持ってください。
特徴:
*プロジェクトは、任意の形状の部屋を備えた複数のフロアを持つことができます(まっすぐな壁のみ)。
*部屋、壁、レベルエリアの自動計算。周囲;シンボルの数。
* Sペンとマウスのサポート。
* 3Dツアーモード。
*シンボルライブラリ:ドア、窓、家具、電気、火災調査。
*距離とサイズを表示および変更するためのユーザー定義の寸法線。
*デバイス間でプランを自動的にバックアップおよび共有するためのクラウド同期(有料)。
*コンピューターまたは任意のモバイルデバイスのhttps://floorplancreator.netでクラウドにアップロードされたプランを編集します。
*画像、PDF、DXF、SVGとしてエクスポートし、縮尺どおりに印刷します(有料)。
*メートル法とインペリアル単位をサポートします。
* Bosch(GLM 50c、100c; 120c、PLR 30c、40c、50c)、Hersch LEM 50、Hilti PD-I、Leica Disto、Mileseey、Stabila(LD 520、LD 250 BT)、Suaoki、CEM iLDM-150 bluetoothをサポートレーザーメーター:http://www.youtube.com/watch?v = xvuGwnt-8u4
最も必要な機能に投票してください:https://goo.gl/forms/LktpTrVNuAhazWuO2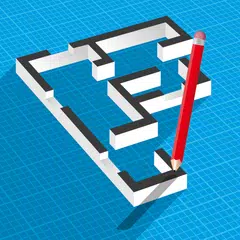 Floor Plan Creator
3.5.9
XAPK
APKs
arm64-v8a, armeabi-v7a, x86, x86_64
Android 5.0+
nodpi
arm64-v8a, armeabi-v7a, x86, x86_64
Android 5.0+
nodpi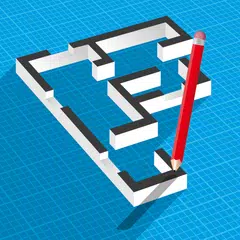 Floor Plan Creator
3.5.8
XAPK
APKs
Requires Android: Android 5.0+
Architecture: arm64-v8a, armeabi-v7a, x86, x86_64
Screen DPI: nodpi
SHA1: ec9921c1887892d8f86881e13835468709fba838
Size: 9.07 MB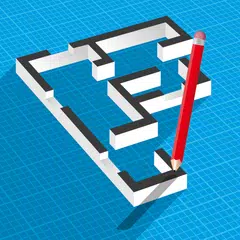 Floor Plan Creator
3.5.7
APK
Requires Android: Android 4.1+
Screen DPI: nodpi
SHA1: 22f735faedad4108253bb1254b41fb2d3c99a9a1
Size: 6.03 MB
What's New:
* Raised floor for room implemented.
* Added support for Leica X3, X4 and Ada Cosmo 120 laser meters.
* There can be multiple sets of auto-number objects.
* Text labels can calculate total length of symbols having specified tag.
* You can use and inside tag.
* You can set unit for variable in tag.
* New objects: computer, visibility range, water dispenser.
* Bugs fixed.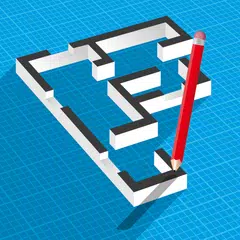 Floor Plan Creator
3.5.7
XAPK
APKs