Flash Rewards
Flash Rewardsの詳細
Deliver Technology LLCからリリースされた『Flash Rewards』はライフスタイルアプリだ。apkfab.com/jpから『Flash Rewards』のファイルサイズ(APKサイズ):30.43 MB、関連ムービー、pv、スクリーンショット、詳細情報などを確認できる。apkfab.com/jpではDeliver Technology LLCより配信したアプリを簡単に検索して見つけることができる。『Flash Rewards』に似ているアプリや類似アプリは167個を見つける。現在、Flash Rewards appのダウンロードも基本プレイも無料だ。『Flash Rewards』のAndroid要件はAndroid 5.0+なので、ご注意ください。APKFabあるいはGooglePlayから『Flash Rewards apk』の最新バージョンを高速、安全にダウンロードできる。APKFab.com/jpでは全てのAPK/XAPKファイルがオリジナルなものなので、高速、安全にダウンロードできる。
Flash Rewards is the new best way to earn money from home, simply by using the app! Sit back on the couch and play games offered in the app while earning coins, which you can redeem for real money gift cards, now including Visa, Amazon and Nintendo.
Flash Rewards is completely free.
Easily Earn Coins
One of the ways in which we differentiate ourselves is that we continue to reward you for continuous time played in our offered games, rather than just installing them. You can continue to earn coins towards your gift card based on how long you play and use them!
Special Offers
Do you enjoy great deals and special offers? Flash Rewards has you covered! Find special exclusive promotions for app/online services and subscriptions, too. The more you use Flash Rewards, the faster you can earn coins towards gift cards!
Regular Content Updates
Flash Rewards is always adding new games and promotions as well as gift card brands such as Visa, PlayStation, Nintendo, Amazon, Nike, Starbucks, and more. There is always a reason to check back and find out what's new.
- Earn gift cards for major brands
- There is no cost to use Flash Rewards
- There are no caps or limits as to how many offers you can complete
- Get rewarded for playing games and using apps on your phone
- Fantastic offers and subscriptions for services you'll want to use
Flash Rewards 1.0.68 アップデート
Now you can enjoy a whole new way to earn coins by completing surveys! Complete as many surveys you want and get rewarded with coins for more gift cards.
New offers now live, including Tidal, War & Peace, EveryPlate, and more!
We are regularly releasing new amazing offers every day, so don't miss out!
Minor bug fixes and UI enhancements.
If you're an existing user and enjoying the app, please consider leaving us a review. We enjoy reading them!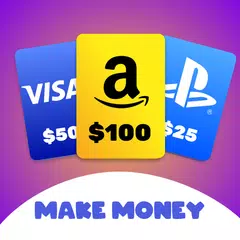 Flash Rewards
1.0.68
XAPK
APKs
arm64-v8a
Android 5.0+
160-640dpi
arm64-v8a
Android 5.0+
160-640dpi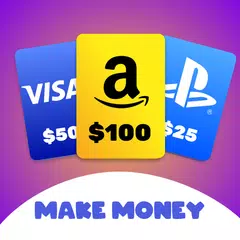 Flash Rewards
1.0.65
XAPK
APKs
arm64-v8a
Android 5.0+
160-640dpi
arm64-v8a
Android 5.0+
160-640dpi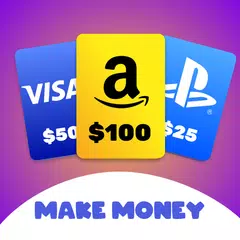 Flash Rewards
1.0.63
XAPK
APKs
arm64-v8a
Android 5.0+
160-640dpi
arm64-v8a
Android 5.0+
160-640dpi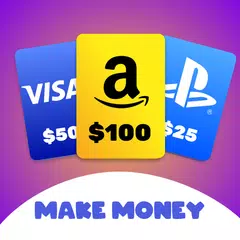 Flash Rewards
1.0.62
XAPK
APKs
arm64-v8a
Android 5.0+
160-640dpi
arm64-v8a
Android 5.0+
160-640dpi