Exif Detail
Exif Detailの詳細
SDRemthixからリリースされた『Exif Detail』は写真アプリだ。apkfab.com/jpから『Exif Detail』のファイルサイズ(APKサイズ):5.97 MB、スクリーンショット、詳細情報などを確認できる。apkfab.com/jpではSDRemthixより配信したアプリを簡単に検索して見つけることができる。『Exif Detail』に似ているアプリや類似アプリは69個を見つける。現在、Exif Detail appのダウンロードも基本プレイも無料だ。『Exif Detail』のAndroid要件はAndroid 4.4+なので、ご注意ください。APKFabあるいはGooglePlayから『Exif Detail apk』の最新バージョンを高速、安全にダウンロードできる。APKFab.com/jpでは全てのAPK/XAPKファイルがオリジナルなものなので、高速、安全にダウンロードできる。
Exif Detail is a simple and very easy to use app tool for reading image (JPEG,JPG) exif metadata information.
** Version 2.0 **
2.0 version of the application brings support for exporting/saving CSV information of an photo for later viewing.
Exif metadata contains information about the Camera settings and options embedded in each photograph taken by it (example: white balance, exposure, camera model and make, etc...). Some metadata even contain GPS (Global Positioning System) information about the location where the image was taken and with this app you can view that location via Google Maps.
Quickly save your favorite tags to be shown first among other image or photo metadata information.
If an image exif data contains GPS location information, the user can view the location using Google Maps.
With over 40 exif metada tags supported, you'll have one of the most detailed information for an photo.
Some of the metadata tags supported:
* Aperture
* Artist
* Owner
* Flash fired
* Lens information
* Manufacturer information
* GPS coordinates/GPS location
* Camera model
* Orientation
* Focal length
* Metering mode
* ISO speed
* White balance
* And more...
If you experience any problems, have an suggestion for a new feature or want to provide any kind of feedback, you can do so by either the app feature in the options menu or by simply sending an email to:
[email protected]
Any kind of feedback is welcomed.
Exif Detail requires these permissions:
The Camera permission in order to take new pictures with this app;
The permission to access precise location for Google Maps;
The permission to read the device's external storage (memory card) for loading images;
The permission to access the network state - Google Maps, 'Share App' function, Ad's and crash reporting;
The permission for usage of the users identity (required for the 'Share app' feature).
New updates and features are coming soon.
Exif Detail 2.2.0 アップデート
We're always trying to improve and add new features to Exif Detail. Keep your Updates turned on to make sure you don't miss a thing.
Changes in the latest release:
* Displaying the image/photo software exif information if available
* Bug fix with displaying the GPS coordinate data
* Minor UI Updates
* Updated the Share App feature
* Minor performance improvements
* Bug fixes
* Updated services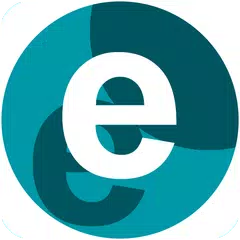 Requires Android: Android 4.4+
Screen DPI: 160-640dpi
SHA1: 98e785c441c91699df837ce50b91eec5c1e407f8
Size: 5.97 MB
What's New:
We're always trying to improve and add new features to Exif Detail. Keep your Updates turned on to make sure you don't miss a thing.
Changes in the latest release:
* Displaying the image/photo software exif information if available
* Bug fix with displaying the GPS coordinate data
* Minor UI Updates
* Updated the Share App feature
* Minor performance improvements
* Bug fixes
* Updated services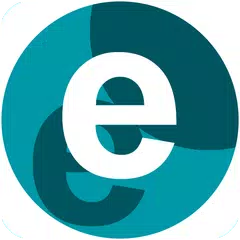 Requires Android: Android 4.4+
Screen DPI: 160-640dpi
SHA1: 54c35056a4ac9cfcdd63adc25487aa2c5de0a94d
Size: 5.97 MB
What's New:
We're always trying to improve and add new features to Exif Detail. Keep your Updates turned on to make sure you don't miss a thing.
Changes in the latest release:
* Improved the display of the exposure time value
* Android 30 (R) camera pick bug fix
* Minor performance improvements
* Bug fixes
* Updated services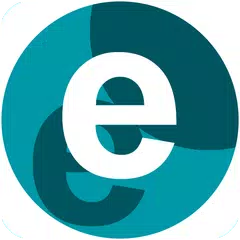 Requires Android: Android 4.4+
Screen DPI: 160-640dpi
SHA1: 6d27f2ca664690866a964381d235e7edd7bddd03
Size: 5.96 MB
What's New:
We're always trying to improve and add new features to Exif Detail. Keep your Updates turned on to make sure you don't miss a thing.
Changes in the latest release:
* Improved the display of the exposure time value
* Minor performance improvements
* Bug fixes
* Updated services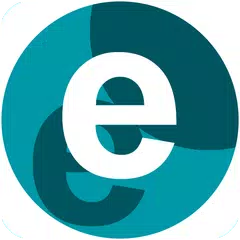 Requires Android: Android 4.4+
Screen DPI: 160-640dpi
SHA1: ec1a3aabcde57f333b2584cca5f90d7ca2d0a4eb
Size: 5.69 MB
What's New:
**Version 2.0**
* CSV file export support added
* Added support for new exif metadata tags including the camera lens information, exposure mode and compensation, metering mode as well as a few other ones
* Pinch-to-zoom for a detailed image preview
* Improved stability and Android 11 support
* Bug fixes
* Updated services