Easy VPN: Secure VPN, Free VPN Proxy master
Easy VPNの詳細
Groundersからリリースされた『Easy VPN』はツールアプリだ。apkfab.com/jpから『Easy VPN』のファイルサイズ(APKサイズ):6.97 MB、スクリーンショット、詳細情報などを確認できる。apkfab.com/jpではGroundersより配信したアプリを簡単に検索して見つけることができる。『Easy VPN』に似ているアプリや類似アプリは48個を見つける。現在、Easy VPN: Secure VPN, Free VPN Proxy master appのダウンロードも基本プレイも無料だ。『Easy VPN』のAndroid要件はAndroid 4.1+なので、ご注意ください。APKFabあるいはGooglePlayから『Easy VPN: Secure VPN, Free VPN Proxy master apk』の最新バージョンを高速、安全にダウンロードできる。APKFab.com/jpでは全てのAPK/XAPKファイルがオリジナルなものなので、高速、安全にダウンロードできる。
Are you looking for worldwide VPN or Secure VPN? If your answer is yes then you are at position ! we have best free vpn like Easy VPN: Secure VPN free, Free VPN Proxy master is truly free unlimited VPN. It has a faster speed than thunder, Easy VPN is the best free unlimited high-speed VPN for Android smartphones and free available on Google play
Easy VPN is free and fast VPN proxy master, the better proxy private network provider, Easy VPN have a global VPN network, include America, Europe and Asia, Africa , and Arabic countries etc.
Easy VPN is a secure VPN for those users who access the Internet freely and securely. Unblock different websites simply by providing a professional proxy services. Help you over the wall. Easy VPN provides you quick access to private networks
♢♢ Why you need Easy VPN:
Free and unlimited VPN and fast free VPN:
Free for using, no usage no time limit, use the unlimited VPN server don't worry about spending money.
♢♢ Connection is easy:
Easy VPN is so simple interface, just click on the button to enjoy high speed VPN proxy master securely. No login or configuration required, help you access internet with unblock any sites, so you can over the wall.
♢♢ High speed:
. Our Easy VPN is best VPN to unblock website, unblock video, unblock app fast no matter where you are. This Unlimited VPN let you watch the HD video with high speed VPN proxy master.
♢♢ How to use Easy VPN:
install our Easy VPN, open it and single tap on connect button, then you can experience the fast, stable, low latency, unlimited high speed VPN proxy master.
♢♢ About Easy VPN:
Easy VPN – The most popular and free high speed VPN proxy master for android smart phones. It provides fast access and low-latency security and stable network proxy service. Easy VPN mainly for people with access to restricted websites, and people who play different types of games with foreign countries server, and use a foreign smart phones app,. For example, some countries cannot access to YouTube, and others social media platforms like Face book what's-app normally and low latency, Easy VPN solve the above problems with excellent free VPN(virtual private network) service, It is especially important that these services are free of charge, and unlimited. Help you over the wall.
💪💪📥 Download our Easy VPN: Secure VPN free, Free VPN proxy Master. if you like our Easy VPN then Don't forget to give five star RATING To improve our app ,,,,, Thanks!!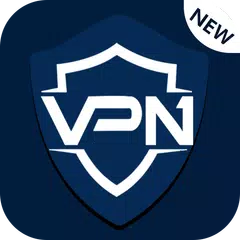 Easy VPN: Secure VPN, Free VPN Proxy master
1.4
XAPK
APKs
Requires Android: Android 4.1+
Architecture: arm64-v8a
Screen DPI: 120-640dpi
SHA1: 03fdfc0cc04c2637729be81a5a1daeec60580409
Size: 6.97 MB
What's New: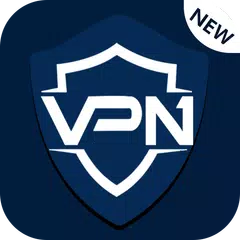 Easy VPN: Secure VPN, Free VPN Proxy master
1.3
APK
Requires Android: Android 4.1+
Architecture: arm64-v8a
Screen DPI: 160-480dpi
SHA1: 19b6e45a01538a6245193501e7168666fe32e0a4
Size: 5.35 MB
What's New: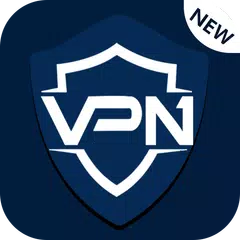 Easy VPN: Secure VPN, Free VPN Proxy master
1.2
APK
Requires Android: Android 4.1+
Architecture: armeabi-v7a
Screen DPI: 160-480dpi
SHA1: 44fae735256f4856bbd72ab0de17f7bf3de193b8
Size: 5.11 MB
What's New: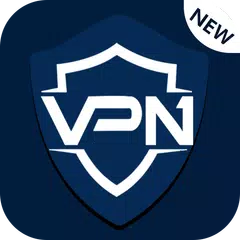 Easy VPN: Secure VPN, Free VPN Proxy master
1.0
APK
Requires Android: Android 4.0.3+
Architecture: arm64-v8a, armeabi, armeabi-v7a, mips, x86, x86_64
Screen DPI: 120-640dpi
SHA1: 0c4bce01e04f06f5d990bdace468ab954992fb5e
Size: 10.06 MB
What's New: