DSLR Camera Effect 2021 : Your Blur Master
DSLR Camera Effect 2021の詳細
Limbart Soft Solutionからリリースされた『DSLR Camera Effect 2021』はエンタメアプリだ。apkfab.com/jpから『DSLR Camera Effect 2021』のファイルサイズ(APKサイズ):23.09 MB、関連ムービー、pv、スクリーンショット、詳細情報などを確認できる。apkfab.com/jpではLimbart Soft Solutionより配信したアプリを簡単に検索して見つけることができる。『DSLR Camera Effect 2021』に似ているアプリや類似アプリは38個を見つける。写真というのタッグは『DSLR Camera Effect 2021 : Your Blur Master』を含む。現在、DSLR Camera Effect 2021 : Your Blur Master appのダウンロードも基本プレイも無料だ。『DSLR Camera Effect 2021』のAndroid要件はAndroid 5.0+なので、ご注意ください。APKFabあるいはGooglePlayから『DSLR Camera Effect 2021 : Your Blur Master apk』の最新バージョンを高速、安全にダウンロードできる。APKFab.com/jpでは全てのAPK/XAPKファイルがオリジナルなものなので、高速、安全にダウンロードできる。
DSLR Camera Effect 2021 : Blur Master, Blur Photo Maker
DSLR Camera Effect 2021: Insta Story Maker, Drip Effect is used for to capture a Blur Photo through your Camera. Also these Applications Provide different blur Camera functionality.Do you want to Blur unwanted Part of Picture or you want to blur Photo Background? We will help you have Particle images with Dslr Defocus Background Effect.
DSLR Camera 2021app provide free hand Blurring Effect .and Manny option pointer size in app.
If you Edit your Photo for this Application is best. You take Photo from Cameraand gallery and Blur your Photo background and also you blur you photo unwanted background and make your photo to Awesome.
With new image Processing technical and blur filter, we make your Photo more beautiful like take from DSLR Digital Camera Addition blur Effect filter background. You will have good experience and comfortable to use our application with many blur editor options. Also you can review your photo after you edit, We Provide strong tool to you edit Photo more easy. Get cool bokeh effects photo and share social network.
How to use?
Now its very easy to blur image background or auto background blur, select your image by drawing around it and it will Auto blur background. Use this advance image blur option to simplify picture blur editing.
You can blur Photo and can blur background manually (Quick Blur, Point Blur, Shape Blur) using this fast blur photo editor. This blur Photo editor helps you to blur some part of image using manual blur option and to un-blur which you have blurred by mistake.
3D Text Photo Frame,Live Photo Frame, Insta Story Maker, Story Maker, Story Lab, Drip Effects, Neon Effect Maker you can easy to add beautiful frames to your favorite photos and share with friends via Facebook, Email, whatsapp.....
DSLR Camera Effect 2021 : Blur Photo Maker App Features:-
• Blur background every image from camera and gallery.
• Blur focus and blur point mode with many blur types.
• Automatically blur photo with quick blur mode.
• See your collections.
• Save picture to storage.
• Share image with your friends, Family.
Dslr Camera Effect 2021 also Provides Multiple Blur Style like:
1) Motion Blur Focus/Defocus
2) Gaussian Blur
3) Line Blur
4) Circular Blur
5) Pixel Blur
Drip Effects Photo Editor:-
Drip Effect Photo editor is a perfect light photo editor and also drip effect app for you to build a masterpiece with unique color drip filters and dripping paint effects. Are you looking for the neon photo editing with light streak effects and funny face stickers? Neon Light Effects is the perfect picshot photo editor app for the glow light effect photo edits.
Just make a photo with your selfie camera or choose one from the gallery and your pic editing can start now. Open the "light streak effects" stickers option and choose from many wonderful Shapes, such as spiral effect shapes, glowing triangles, rectangle shapes, diagonal neon frame lightnings, neon wings, circle frame effects and glowing star stickers.
Insta Story Maker:-
Stories are the new trend. You can see them everywhere. Instagram, WhatsApp, Snapchat, Facebook, they're all flooded with stories. But, not everyone has enough time to check each and every story uploaded by their friends or family members.
If you're looking for a story maker that comes with handy tools then StoryStar is what we recommend to you. It has multiple story editing tools, effects to create beautiful stories for Snapchat, Instagram, WhatsApp, and Facebook.
Story Art & Story Templates:-
- Instagram story highlight template
- Insta story cover template
- Birthday Story Art
- Photo Collage Story Art
- Snapchat Geo-filter Story Art & More
This is a very easy Application and it's for FREE
Enjoy it..!
DSLR Camera Effect 2021 4.8 アップデート
- Add Photo Grid
- Add Camera Filter
- Add New Drip Art Effect
- Add New Quotes
- Add 3D Photo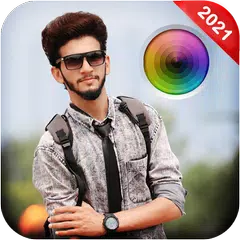 DSLR Camera Effect 2021 : Your Blur Master
4.8
APK
Requires Android: Android 5.0+
Architecture: arm64-v8a, armeabi, armeabi-v7a, mips, mips64, x86, x86_64
Screen DPI: nodpi
SHA1: 70c7096bd729f536bdcc8199b1a726e39f6cf9df
Size: 23.09 MB
What's New:
- Add Photo Grid
- Add Camera Filter
- Add New Drip Art Effect
- Add New Quotes
- Add 3D Photo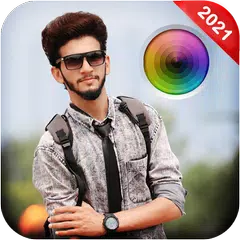 DSLR Camera Effect 2021 : Your Blur Master
4.4
APK
Requires Android: Android 5.0+
Architecture: arm64-v8a, armeabi, armeabi-v7a, mips, mips64, x86, x86_64
Screen DPI: nodpi
SHA1: 8dbcaeae9569f30d0209914bdae432792c727464
Size: 18.39 MB
What's New:
-Add New Quotes
-Add Kites Drip Effect, Republic Day Drip Effect
- Add Republic Day Frame, Uttarayan Frame
-Minor Bug Fixes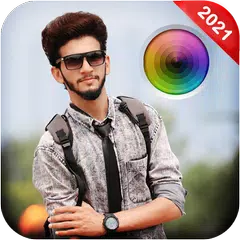 DSLR Camera Effect 2021 : Your Blur Master
4.3
APK
Requires Android: Android 5.0+
Architecture: arm64-v8a, armeabi, armeabi-v7a, mips, mips64, x86, x86_64
Screen DPI: nodpi
SHA1: 5ad8809d7b983e5ee0e4577d71ae2c06001fd7b2
Size: 18.36 MB
What's New:
-Performance Improvement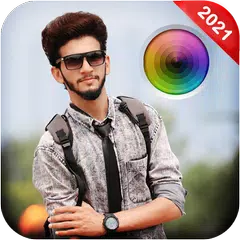 DSLR Camera Effect 2021 : Your Blur Master
4.2
APK
Requires Android: Android 5.0+
Architecture: arm64-v8a, armeabi, armeabi-v7a, mips, mips64, x86, x86_64
Screen DPI: nodpi
SHA1: 30df4e114c4726837f56fa3b1da3fc55f7990b62
Size: 18.38 MB
What's New:
-Performance Improvement