Dinosaur City Rampage: Animal Attack Simulator
Dinosaur city Rampage: Animal Attack Simulatorの詳細
Play Time 360からリリースされた『Dinosaur city Rampage: Animal Attack Simulator』はコミックアプリだ。apkfab.com/jpから『Dinosaur city Rampage: Animal Attack Simulator』のファイルサイズ(APKサイズ):63.46 MB、スクリーンショット、詳細情報などを確認できる。apkfab.com/jpではPlay Time 360より配信したアプリを簡単に検索して見つけることができる。『Dinosaur city Rampage: Animal Attack Simulator』に似ているアプリや類似アプリは29個を見つける。現在、Dinosaur City Rampage: Animal Attack Simulator appのダウンロードも基本プレイも無料だ。『Dinosaur city Rampage: Animal Attack Simulator』のAndroid要件はAndroid 4.1+なので、ご注意ください。APKFabあるいはGooglePlayから『Dinosaur City Rampage: Animal Attack Simulator apk』の最新バージョンを高速、安全にダウンロードできる。APKFab.com/jpでは全てのAPK/XAPKファイルがオリジナルなものなので、高速、安全にダウンロードできる。
Dinosaur games for kids are presenting modern form for the players who have strong minds to go through thrilling action of dinosaur simulator games. Enter in this new world of King Kong games to have post modern smacks of angry dinosaur battle games in front of you. Dive into the depths of this newly planned city attack simulator and bring real destruction by changing the entire picture of your city of dinosaur shooting games. Be more than rampage city dinosaur smasher because you have all kinds of matchless powers and aptitudes under your command and control during your stay in this dinosaur attack simulator 2019. Don't miss this luxury of city smasher games as it has much more for you which you can remember for long period of time.
This new game offers you an open ended customization of t rex games which broadens your area of action in which you can move freely like an unnamed animal of shooting survival games. Remove all your fears of wild gorilla rampage games and behave more than any human creature of Dino simulator games. Make people forget all past stories of angry dinosaur city attack as you have more powers than knacks under your belt in this Dino city rampage 2019 which breaks all traditional concepts of dinosaur survival games. The choice is wide open for you in this new era of Jurassic dino attack simulator in which you can move as gorilla, dinosaur, rhino, etc by keeping in front the need and demand of the situation of dinosaur rampage games.
The noticeable feature about this new app of king kong rampage games is that all animals are with full and easy access for player in this city dino smasher rampage game. Leave not any circles of your city of furious dinosaur city attack games out of reach of your severe blows and make your presence feel in all areas of your city of Dino city games. Tell all ruling authorities of dinosaur adventure games that you are the new emperor of the city of t rex simulator and nobody can equal to your stinging punches of Dino attack games. Make this gorilla city attack effective by acting more than formal player of Dino games and lead this newly tuned Dino city attack from front. Develop your own career as professionally trained player of dinosaur attacking games by setting new history and records in the state of Jurassic dinosaur game.
Dinosaur city Rampage: Animal Attack Simulator features:
* Dino city Rampage features:
* Open ended customization.
* Multiple animals to choose from.
* Practical city rampage battle.
* Matchless animal powers.
* Specially made easy controls.
* Grand fighting scenes for player.
* Long lists of thrilling missions.
Expand your destructive visions through the medium of this dinosaur rampage simulator and be the legend of dinosaur city rampage. Turn the whole picture of predator games by destroying your city with real powers of dinosaur attack games.
Dinosaur city Rampage: Animal Attack Simulator 1.4 アップデート
Previous Bugs Fixed
New Smooth Game Play
New Levels Added
Dinosaur city Rampage: Animal Attack Simulator 特徴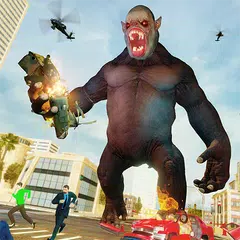 Dinosaur City Rampage: Animal Attack Simulator
1.4
APK
Requires Android: Android 4.1+
Architecture: arm64-v8a, armeabi-v7a
Screen DPI: 120-640dpi
SHA1: cb382fdb3a7bf1fb0d064c04f0c88f4ce7d443fc
Size: 63.46 MB
What's New:
Previous Bugs Fixed
New Smooth Game Play
New Levels Added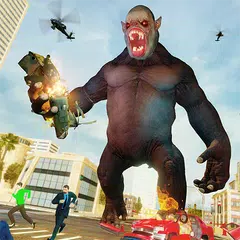 Dinosaur City Rampage: Animal Attack Simulator
1.1
APK
Requires Android: Android 4.1+
Architecture: arm64-v8a, armeabi-v7a
Screen DPI: 120-640dpi
SHA1: 541898f4bbff56981d112ddcd51bcb1dc13adc3d
Size: 63.68 MB
What's New:
Previous Bugs Fixed
New Smooth Game Play
New Attack Move Added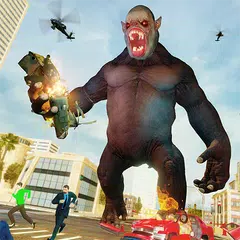 Dinosaur City Rampage: Animal Attack Simulator
1.0
APK
Requires Android: Android 4.1+
Architecture: arm64-v8a, armeabi-v7a
Screen DPI: 120-640dpi
SHA1: 463ce85cbcfa4d4caff94a59d6772c25a4757893
Size: 55.77 MB