Contraction timer
収縮タイマーの詳細
BerlAppsからリリースされた『収縮タイマー』は出産&育児アプリだ。apkfab.com/jpから『収縮タイマー』のファイルサイズ(APKサイズ):19.71 MB、スクリーンショット、詳細情報などを確認できる。apkfab.com/jpではBerlAppsより配信したアプリを簡単に検索して見つけることができる。『収縮タイマー』に似ているアプリや類似アプリは135個を見つける。現在、Contraction timer appのダウンロードも基本プレイも無料だ。『収縮タイマー』のAndroid要件はAndroid 5.0+なので、ご注意ください。APKFabあるいはGooglePlayから『Contraction timer apk』の最新バージョンを高速、安全にダウンロードできる。APKFab.com/jpでは全てのAPK/XAPKファイルがオリジナルなものなので、高速、安全にダウンロードできる。
Contraction timer is the perfect app to count your labour contractions, their duration and intervals during the last stage of your pregnancy week by week to know when to go to hospital to give birth.
If you would like to monitor your contractions during your pregnancy in order not to be looking on the timer, waiting with paper and pen, this is your contraction timer app.
How does it work?
1.- Contraction counter: This is the main tool of one of the best pregnancy apps. Therewith, you can count and register your contractions. Based on the contractions and their intervals the app detects, it can inform you when you should go to hospital for delivery. Whether you have contractions every 10 minutes, every 5 minutes, etc., it is important to write them down.
2.- Contraction tracker: Here you will find a summary of everything you have registered so that you can keep track of all your contractions.
3.- Tips and tricks: Here you will find some articles we have prepared to help you at this stage of pregnancy.
Main characteristics:
* Contraction tracker, contraction counter and tips: An all-in-one app to help you in the final stage of your pregnancy.
* No matter if you have uterine contractions or braxton hicks contractions, this pregnancy tracker app will be very helpful to count and monitor them.
Informative note: This contraction app is an informative app and it should not be considered as 100 % true under no circumstances, due to the fact that it is based on estimations and is no medical or scientific test.
Legal note: All the content in this app is property of BerlApps. The use of any kind of content of this app without previous authorization by BerlApps is prohibited.
収縮タイマー 2.0 アップデート
Error fixes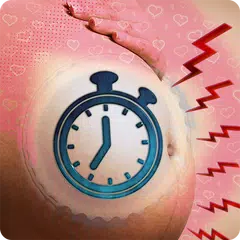 Contraction timer
2.0
XAPK
APKs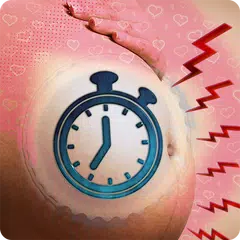 Contraction timer
1.2.1
APK
Requires Android: Android 4.4+
Architecture: arm64-v8a, armeabi-v7a, mips, x86, x86_64
Screen DPI: 120-640dpi
SHA1: 852b265e85caeb27d0bd80c27baba96a8c4692b5
Size: 13.78 MB
What's New:
Error fixes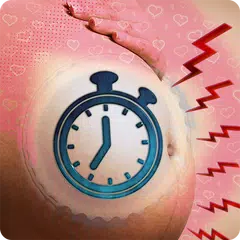 Contraction timer
1.2
APK
Requires Android: Android 4.4+
Architecture: arm64-v8a, armeabi-v7a, mips, x86, x86_64
Screen DPI: 120-640dpi
SHA1: a1edecbcdd9a3474a088d240b0245f837968abe5
Size: 12.85 MB
What's New:
Error fixes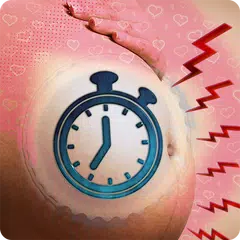 Contraction timer
1.1
APK
Requires Android: Android 4.2+
Architecture: arm64-v8a, armeabi-v7a, mips, x86, x86_64
Screen DPI: 120-640dpi
SHA1: b6e8689e00d3246ac11bdac9a156161414c53f9d
Size: 10.63 MB
What's New:
Error fixes