College Hoops Coach
College Hoops Coachの詳細
Coach Appsからリリースされた『College Hoops Coach』はスポーツゲームだ。apkfab.com/jpから『College Hoops Coach』のファイルサイズ(APKサイズ):1.9 MB、スクリーンショット、詳細情報などを確認できる。apkfab.com/jpではCoach Appsより配信したアプリを簡単に検索して見つけることができる。『College Hoops Coach』に似ているアプリや類似アプリは122個を見つける。現在、College Hoops Coach appのダウンロードも基本プレイも無料だ。『College Hoops Coach』のAndroid要件はAndroid 4.4+なので、ご注意ください。APKFabあるいはGooglePlayから『College Hoops Coach apk』の最新バージョンを高速、安全にダウンロードできる。APKFab.com/jpでは全てのAPK/XAPKファイルがオリジナルなものなので、高速、安全にダウンロードできる。
College Hoops Coach is a college basketball simulator / management game.
In College Hoops Coach, you take the role of a newly hired coach at the school of your choice. Your goal is to win regular season games, conference championships, and even the national championship! But with 60 teams total over 6 conferences, this task is easier said than done.
Take control of a college basketball team and manage lineups and offensive and defensive strategies. View detailed stats of every player and team as you progress along the season. Send your team to conference tournaments and take part in the ever exciting March Madness!
Developed by Kyle Lin and Achi Jones.
College Hoops Coach 1.2331 アップデート
1.22 changes:
- Added Double Team defense strategy
- Added penalty for taking more than 20 shots a game
- Added FAQ button
1.23 changes
- Added Recent Matchups to game previews
- Added titles to game summaries (2016 Final Four, etc)
- Added game records, like most points scored in a game, most assists, etc. for both Team and League
- Made tournament seeds more visible
- Added Strength of Schedule
Be sure to join the discussion online at www.reddit.com/r/hoopscoach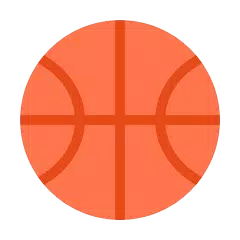 College Hoops Coach
1.2331
APK
Requires Android: Android 4.4+
Screen DPI: 160-640dpi
SHA1: 0145f29bf54d3a38164328c7d654d8040990c40c
Size: 1.9 MB
What's New:
1.22 changes:
- Added Double Team defense strategy
- Added penalty for taking more than 20 shots a game
- Added FAQ button
1.23 changes
- Added Recent Matchups to game previews
- Added titles to game summaries (2016 Final Four, etc)
- Added game records, like most points scored in a game, most assists, etc. for both Team and League
- Made tournament seeds more visible
- Added Strength of Schedule
Be sure to join the discussion online at www.reddit.com/r/hoopscoach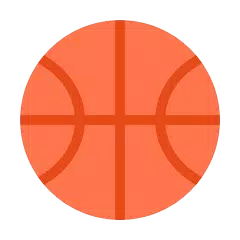 College Hoops Coach
1.232
APK
Requires Android: Android 4.4+
Screen DPI: 160-640dpi
SHA1: d47db29cea85e449b024503e8de22dd3cb53aaab
Size: 1.89 MB
What's New:
1.22 changes:
- Added Double Team defense strategy
- Added penalty for taking more than 20 shots a game
- Added FAQ button
1.23 changes
- Added Recent Matchups to game previews
- Added titles to game summaries (2016 Final Four, etc)
- Added game records, like most points scored in a game, most assists, etc. for both Team and League
- Made tournament seeds more visible
Be sure to join the discussion online at www.reddit.com/r/hoopscoach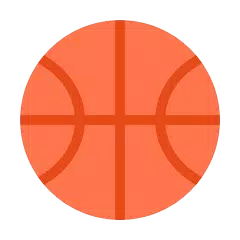 College Hoops Coach
1.231
APK
Requires Android: Android 4.4+
Screen DPI: 160-640dpi
SHA1: 7557be2b3728ae9a02918ad2e0eaab00eb26cbdd
Size: 1.89 MB
What's New:
1.22 changes:
- Added Double Team defense strategy
- Added penalty for taking more than 20 shots a game
- Added FAQ button
1.23 changes
- Added Recent Matchups to game previews
- Added titles to game summaries (2016 Final Four, etc)
- Added game records, like most points scored in a game, most assists, etc. for both Team and League
- Made tournament seeds more visible
Be sure to join the discussion online at www.reddit.com/r/hoopscoach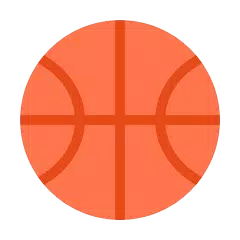 College Hoops Coach
1.22
APK
Requires Android: Android 4.4+
Screen DPI: 160-640dpi
SHA1: 953a1050c8c535da5db2298db7afd5ef877106b3
Size: 1.88 MB
What's New:
1.21 changes:
- Added ability to change player usages (meaning change how often the player has the ball)
- This is accessed via the "Strategy/Usages" menu
- Fixed other bugs
1.22 changes:
- Added Double Team defense strategy
- Added penalty for taking more than 20 shots a game
- Added FAQ button
Be sure to join the discussion online at www.reddit.com/r/hoopscoach