California DMV Practice Test
California DMV Practice Testの詳細
Apps2Learnからリリースされた『California DMV Practice Test』は教育アプリだ。apkfab.com/jpから『California DMV Practice Test』のファイルサイズ(APKサイズ):3.87 MB、スクリーンショット、詳細情報などを確認できる。apkfab.com/jpではApps2Learnより配信したアプリを簡単に検索して見つけることができる。『California DMV Practice Test』に似ているアプリや類似アプリは111個を見つける。現在、California DMV Practice Test appのダウンロードも基本プレイも無料だ。『California DMV Practice Test』のAndroid要件はAndroid 4.0+なので、ご注意ください。APKFabあるいはGooglePlayから『California DMV Practice Test apk』の最新バージョンを高速、安全にダウンロードできる。APKFab.com/jpでは全てのAPK/XAPKファイルがオリジナルなものなので、高速、安全にダウンロードできる。
California DMV Practice Test app will help you for your learners permit test preparation. It provides 17 practice papers, each containing 36 questions similar to your real DMV test. It contains questions from DMV test 2015, 2016, 2017, 2018, 2019, and 2020.
Why should you choose this App?
- It is designed to help you pass your permit test easily with smart preparation.
- We made sure that it covers each and every question that was asked in recent California DMV tests
- You can see and learn all the road signs for your permit test. i.e. traffic signs, warning signs, red and white regulatory signs, white regulatory signs, highway construction and maintenance)
- It also includes pdf handbook and videos for interactive learning
- It works offline. No need to connect to the internet and stay online.
Features:
- Total 612 unique questions covered in 17 papers
- Total 111 road signs of different categories that you can go through before practicing tests.
- Traffic signs are important. So 2 papers cover only sign and image questions so that you know each and every sign before you go for the test.
- All the latest questions recently asked in the California DMV permit test. There is a high possibility that you will encounter same to same questions in your real exam.
- Instant feedback. Once you choose the answer, promptly app will tell you whether your answer is true or false
- Questions are from various categories like Alcohol and Drugs, Common Signs, Lane Changes, Traffic Signs, Parking, Vehicle Control, Lights, Accidents, Signals, Vehicle Safety, Traffic Lanes, Road Signs, Speed Limits, Intersections, Signal, Intersections, Lane Changes, Turns, Right Of Way, Parking, Rest Stop, Scanning, Signaling and Merging, Following Distance, Passing, Headlights, Hazardous Conditions
- Ultimate app with mock test questions to pass California DMV written test
- Download DMV Driver handbook (Class C), Commercial Driver Handbook and Motorcycle Handbook (Ca DMV)
- Download the app, Study smart, Be confident and Pass the CA DMV permit test with flying colors. All the best!
P.S: I am receiving a lot of positive responses from the app users and using this app, they are able to pass the test in 1st attempt.
I would recommend these steps to pass the permit test in 1st attempt,
(1) Practice all 17 sample questions papers in this app.
(2) Quickly go through the DMV handbook.
California DMV Practice Test 4.1 アップデート
- Flashcards improvisation
- SDK update
California DMV Practice Test 特徴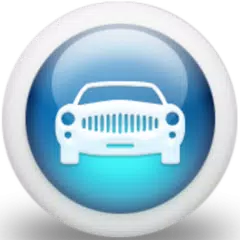 California DMV Practice Test
4.1
APK
Requires Android: Android 4.0+
Screen DPI: 160-640dpi
SHA1: 6b1ab0ec42b35c9e5787e75d81821c33ae1d4af4
Size: 3.87 MB
What's New:
- Flashcards improvisation
- SDK update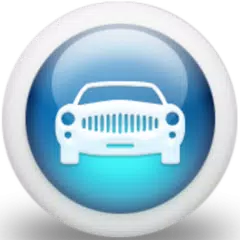 California DMV Practice Test
4.0
APK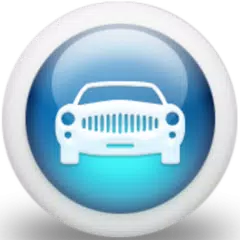 California DMV Practice Test
3.5
APK
Requires Android: Android 4.0+
Screen DPI: 160-640dpi
SHA1: bf70083ac705fc620a7208af4bafbc911a06ba9f
Size: 3.89 MB
What's New:
Updated to latest SDK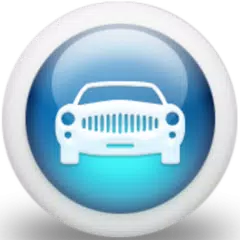 California DMV Practice Test
3.4
APK
Requires Android: Android 4.0+
Screen DPI: 160-640dpi
SHA1: 89749b408565e74c9e4a3be5d8be6fbc20e6455b
Size: 3.89 MB
What's New:
Updated to latest SDK