BodyFast Intermittent Fasting
BodyFastの詳細
BodyFast GmbHからリリースされた『BodyFast』は健康&フィットネスアプリだ。apkfab.com/jpから『BodyFast』のファイルサイズ(APKサイズ):30.68 MB、スクリーンショット、詳細情報などを確認できる。apkfab.com/jpではBodyFast GmbHより配信したアプリを簡単に検索して見つけることができる。『BodyFast』に似ているアプリや類似アプリは200個を見つける。現在、BodyFast Intermittent Fasting appのダウンロードも基本プレイも無料だ。『BodyFast』のAndroid要件はAndroid 5.0+なので、ご注意ください。APKFabあるいはGooglePlayから『BodyFast Intermittent Fasting apk』の最新バージョンを高速、安全にダウンロードできる。APKFab.com/jpでは全てのAPK/XAPKファイルがオリジナルなものなので、高速、安全にダウンロードできる。
We ❤️ fasting
More than 22 million people worldwide use BodyFast for intermittent fasting.
BodyFast guides you on your journey to success. Reach your goal weight, get healthy and feel full of energy.
The BodyFast app
● Intermittent fasting for beginners and experienced fasters
● A personalized fasting plan from the BodyFast Coach every week
● Tailored to your goals and progress
● Daily coaching for motivation, knowledge and tips
● 100+ recipes - developed for your fasting success
● Know what you're eating - with our food facts
● Track your weight and body measurements
● Drink enough water with the water tracker
● Weekly challenges for better health and more physical activity
Many free features
● More than 10 fasting plans like 16-8 or 5-2
● Fasting clock including reminders
● Track your weight and body measurements
● Fasting stages: See what's happening in your body while fasting
● Water tracker
● Knowledge pool for intermittent fasting
The BodyFast Coach
Reach your goals 30% faster!
The BodyFast Coach calculates the optimal fasting plan for you every week. It also motivates you with challenges and tips for a healthier life. With over 100 cooking recipes you'll accelerate your weight loss success.
● A new fasting plan every week from the BodyFast Coach
● Your personalized program based on your progress and goals
● Daily coaching with knowledge, tips and motivation
● 100+ delicious recipes specially tailored for fasting
● Our food facts show you what you're eating
● Weekly personalized health and fitness challenges
● Save your favorite plans or create your own fasting schedule
● Get instant SOS help from BodyFast's team of experts
● Unlock all fasting plans
● Collect trophies for your achievements
● Take a "Joker Day" off from fasting
Intermittent fasting with BodyFast
● It has never been easier to lose weight and feel great
● Become slim and healthy with simple breaks from eating
● You can eat what you want - no calorie counter needed
● No diet, no yoyo-effect
● Develop healthy routines
● Improve your relationship with food
● Combinable with any diet such as keto, paleo or low carb
● Ideal also for water fasting and lent
Numerous scientific studies confirm
● Intermittent fasting is the most natural and healthiest way to lose weight
● You strengthen your immune system
● The body learns anew to burn fat
● Your body starts detox processes while fasting
● You live healthier and have more energy
● You prevent numerous illnesses like diabetes
● Allergies, inflammations and food intolerances can be reduced
Losing weight has never been easier - without a diet!
Find out more about the science behind intermittent fasting on www.bodyfast.app.
Become a BodyFaster now!
BodyFast works! Join our Facebook group and connect with 220,000+ members.
Have a try and download the app for free!
BodyFast Intermittent Fasting website: http://www.bodyfast.app
Contact: https://www.bodyfast.app/en/#contact
BodyFast Privacy Policy: https://www.bodyfast.app/en/privacy/
BodyFast General Terms and conditions: https://www.bodyfast.de/en/privacy
INFORMATION ON USING THE APP AND REGARDING THE SUBSCRIPTION
The download and use of the BodyFast app is free of charge. Full access to all available Coach features is limited to subscribers. There are different terms to choose from. If you opt for a subscription, you will pay the price set for your country and displayed in the app. If you don't cancel the subscription on Google Play at least 24 hours before the end of the current term, it will automatically renew for the originally selected period and your deposited payment method will be charged. You can also disable the auto-renew feature in your Google Play account settings.
BodyFast 3.12.4 アップデート
**NEW: 100+ Recipes + Custom Fasting Plans + SOS Help**
The biggest update ever is now available and takes your fasting to the next level!
* Choose from 100+ easy, delicious and varied dishes suitable for any lifestyle.
* Save your favorite plans or create your own unique plan.
* Overcome tough situations during fasting with our new SOS feature.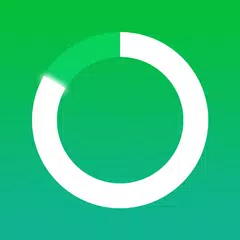 BodyFast Intermittent Fasting
3.12.4
APK
arm64-v8a
Android 5.0+
120-640dpi
armeabi-v7a
Android 5.0+
120-640dpi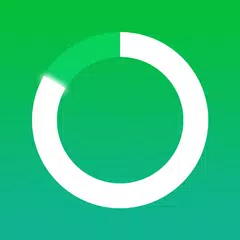 BodyFast Intermittent Fasting
3.11.9
APK
arm64-v8a
Android 5.0+
120-640dpi
armeabi-v7a
Android 5.0+
120-640dpi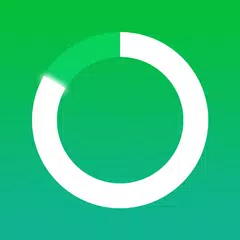 BodyFast Intermittent Fasting
3.10.36
APK
arm64-v8a
Android 5.0+
120-640dpi
armeabi-v7a
Android 5.0+
120-640dpi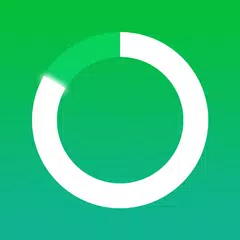 BodyFast Intermittent Fasting
3.10.25
APK
arm64-v8a
Android 5.0+
120-640dpi
armeabi-v7a
Android 5.0+
120-640dpi