Black Women Short Haircut
Black Women Short Haircutの詳細
Syakira Yola Studioからリリースされた『Black Women Short Haircut』は美容アプリだ。apkfab.com/jpから『Black Women Short Haircut』のファイルサイズ(APKサイズ):16.35 MB、スクリーンショット、詳細情報などを確認できる。apkfab.com/jpではSyakira Yola Studioより配信したアプリを簡単に検索して見つけることができる。現在、Black Women Short Haircut appのダウンロードも基本プレイも無料だ。『Black Women Short Haircut』のAndroid要件はAndroid 4.0.3+なので、ご注意ください。APKFabあるいはGooglePlayから『Black Women Short Haircut apk』の最新バージョンを高速、安全にダウンロードできる。APKFab.com/jpでは全てのAPK/XAPKファイルがオリジナルなものなので、高速、安全にダウンロードできる。
This application contains hundreds of hairstyle ideas that are easy step by step. Styles like Short Hairstyles and Haircuts for Short Hair in 2018, Beautiful Short Hairstyles & Haircuts, Bob Hairstyles for 2018, How to Short Hairstyles, Hairstyles, Haircuts, Latest Hair Color Ideas and Trends, Style Decorated Hair, Hairstyles for all ages are available here These include the Cropped Closides Side, Sharp Thick Curls, Wild Waves, Combed-Out Afro, Silver Swim Asymmetrical and Bob the Drain.
do you want get more ideas for haircuts ? get this app, Short Black Women Haircuts contains pictures of hair styles for women are easily applied by you or can be used as a reference while you want to choose a new haircuts.
Several models of hairstyle and braid for women, girls and children available without Internet connection.
Best Hairstyles step by step is a great and absolutely FREE collection of beautiful hairstyles tutorials for women with long and short hair.
Easy Hairstyles DIY - a collection of beautiful, fashionable, stylish, unusual and at the same time very easy to make hairstyles for owners of long hair.
Short Black Women Haircuts a great list of cute & easy haircut which show you how to get it done. This app shown with pictures. Let us give you inspire with our large variety of haircut and women hairstyle.
The following applications are included in the search category :
* Bob Hairstyle For Black Women
* Short Hairstyle for Black Women
* Natural Hairstyle For Black Women
* Short Hairstyle for BAfrican american
* Pixie Haircut For Black Women
* Pixie Hairstyle For Black Women
* Pixie Hair Style For African american
* Natural short Hairstyle
* Natural Short Haircut
* Natural Hair Style For Black Women
* Short Curly Hairstyle For Black Women
* Pixie Cuts
* Short Haircut big Chop
* Short Hairstyle rocks
* Short Hair Style Round faces
* Popular Short Hairstyle
* Popular Short Haircut
* Fashion
* Natural
* Make Up
* Beuty Short Hairstyle
* Beuty Short Haircut
* Girl Short Hairstyle
* Girl Short Haircut
* Fine Hair Wigs
* Short wavy black hair
* Great Fauxhawk
* Hairy natural hairstyles
* Short spunky spiral
* Bob and bangs
* Short Hairstyles Tutorial for African Women
* African Hairstyles with Buns
* Short spunky spiral
* Hairy natural hairstyles for Black Girl
* Short wavy black hairstyles
* Spring & Summer Hairstyles for Black African and African Women
* Pixie Hairstyle for African Women with Crochet Touch
* Beautiful braid hairstyles for black women
* Natural Short Hairstyles Regarding Short Natural Hairstyles for Black Women
IMPORTANT: We use public images available on the internet, but if your property exists and you want to delete it, please contact us by email and submit your web page and photo link.
If you love our work, please, leave a comment and qualify with 5 stars ★★★★★
Thank you!!!
Black Women Short Haircut 1.0.4 アップデート
Black Women Short Haircut
Mode OFFLINE
This app provides some ideas that could be a reference for you.
Images In this app can
* Zoom in
* Save it on your phone
* Set as wallpaper
* Share with Friends
Rate Apps Thanks
Black Women Short Haircut 特徴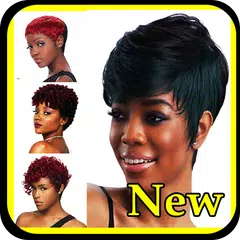 Black Women Short Haircut
1.0.4
APK
Requires Android: Android 4.0.3+
Screen DPI: 160-640dpi
SHA1: d92bb277910d5f951cd892f3c32a00d5b2e20e89
Size: 16.35 MB
What's New:
Black Women Short Haircut
Mode OFFLINE
This app provides some ideas that could be a reference for you.
Images In this app can
* Zoom in
* Save it on your phone
* Set as wallpaper
* Share with Friends
Rate Apps Thanks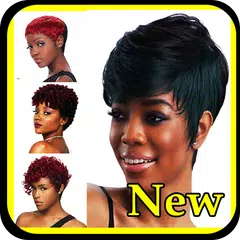 Black Women Short Haircut
1.0.2
APK
Requires Android: Android 4.0.3+
Screen DPI: 160-640dpi
SHA1: 4e2585421cfbd31fbbe135594480b8515095f1d9
Size: 16.31 MB
What's New:
Black Women Short Haircut
OFFLINE
This app provides some ideas that could be a reference for you.
Images In this app can
* Zoom in
* Save it on your phone
* Set as wallpaper
* Share with Friends
Rate Apps Thanks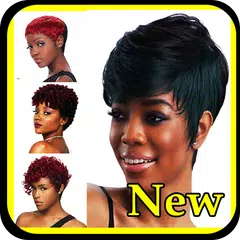 Black Women Short Haircut
1.2
APK
Requires Android: Android 4.0.3+
Screen DPI: 160-640dpi
SHA1: e1c8f10c441d5a322bffd39673e5e6a60933e239
Size: 15.3 MB
What's New:
Black Women Short Haircut 2019, 2020
OFFLINE
This app provides some ideas that could be a reference for you.
Images In this app can
* Zoom in
* Save it on youur phone
* Set as wallpaper
* Share with Friends
Rate Apps Thanks
追加情報
Android要件:
Android 4.0.3+