Black Woman Dreadlocks Hairstyle
Black Woman Dreadlocks Hairstyleの詳細
Syakira Yola Studioからリリースされた『Black Woman Dreadlocks Hairstyle』は美容アプリだ。apkfab.com/jpから『Black Woman Dreadlocks Hairstyle』のファイルサイズ(APKサイズ):36.62 MB、スクリーンショット、詳細情報などを確認できる。apkfab.com/jpではSyakira Yola Studioより配信したアプリを簡単に検索して見つけることができる。『Black Woman Dreadlocks Hairstyle』に似ているアプリや類似アプリは5個を見つける。現在、Black Woman Dreadlocks Hairstyle appのダウンロードも基本プレイも無料だ。『Black Woman Dreadlocks Hairstyle』のAndroid要件はAndroid 4.0.3+なので、ご注意ください。APKFabあるいはGooglePlayから『Black Woman Dreadlocks Hairstyle apk』の最新バージョンを高速、安全にダウンロードできる。APKFab.com/jpでは全てのAPK/XAPKファイルがオリジナルなものなので、高速、安全にダウンロードできる。
Dreadlocks are almost similar to two strand twist braids but with natural hair. Some of the other famous names are locks, rasta, or Sanskrit. With the dreads, you can proudly wear your natural crown and worry less about heat damage or weakened ends/sides. In most cases, the preferred hair type for locks is afro-textured hair. Nonetheless, more and more people have embraced dreadlocks including Caucasians who have silky hair. The dreadlocks hairstyle is among the most versatile natural hairstyles for ladies. You can color them, keep them short or long, braid them, wear a wig or weave under them or experiment with styles as illustrated by the dreadlocks hairstyles photos. The best part is, they are easy to maintain. In fact, you do not need to brush or regularly trim like natural hair. But, remember to keep dreads clean all the time. When the stray hairs appear, you can visit go to the saloon to tuck them back. As the dreadlocks grow, they look better and neater and require little maintenance.
The word 'dreadlocks' seems to imply that this is one hairstyle to stay far away from. But that couldn't be further from the truth. In fact, dreadlocks are probably one of the coolest hair looks to sport. And guess what? You don't need to say goodbye to your girly hairdos once you get dreadlocks! Read on to find out how you can get the best of both worlds.
Here are the top 25 Dreadlocks hairstyles for women to check out:
This application is included in the search category :
* Dreadlocks High Bun
* Dreadlocks Mohawk
* Uneven Dreadlocks
* Dreadlocks Half Ponytail
* Dreadlocks Fishtail
* Ombre Dreadlocks
* Twisted Dreadlocks
* Super Neat Dreadlocks Hairstyle
* Half Up Dreadlocks Do
* Dreadlocks Ponytail
* Crimped Dreadlocks
* Curly Dreadlocks
* Dreadlock Nest
* Dreadlocks Ballerina Bun
* Two Colored Dreads
* Wavy Dreadlocks
* Pin Up Dreadlocks
* Denim Shaded Dreadlocks
* Dreadlocks Short Bob
* Sea Green Dreadlocks
* Dreadlocks Half Bun
* Headband Dreadlocks
* Dreadlocks Bun
* Women Hairstyles
* Black Women Hairstyles
* Best Hairstyle
* Haircut women
* Tutorial Dreadlocks
* Dreadlocks hairstyle
* Types of dreadlocks hairstyles
* Short dreadlocks hairstyle -Tamed dreadlocks
* Short dreadlocks hairstyle -Side swept twists
* Short dreadlocks hairstyle - Mohawk
* Side twist mohawk
* Long dreadlocks hairstyles
* Long dreadlocks hairstyles- Up do with frontal bun
* Long Dreadlocks Hairstyles- Colored Locks Twist High Bun
* Long dreadlocks hairstyles- dread hawk
* Long dreadlocks hairstyles- Side locks look with flat twist
* Long dreadlocks hairstyles- Braided locks
* Dreadlocks hairstyles tips for growing long Locks
Features :
* Completely free for download
* Contain 600++ best quality Images
* Simple and easy Interface
* Share anytime with your friends
IMPORTANT: We use public images available on the internet, but if your property exists and you want to delete it, please contact us by email and submit your web page and photo link.
If you love our work, please, leave a comment and qualify with 5 stars ★★★★★
Thank you!!!
Black Woman Dreadlocks Hairstyle 1.0.5 アップデート
Black woman dreadlocks hairstyles 2020
Mode OFFLINE
This app provides some ideas that could be a reference for you.
Images In this app can :
* Zoom in
* Save it on your phone
* Set as wallpaper
* Share with Friends
Rate Apps Thanks
Black Woman Dreadlocks Hairstyle 特徴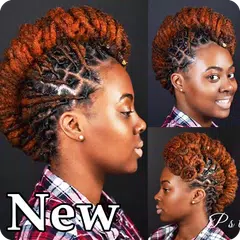 Black Woman Dreadlocks Hairstyle
1.0.5
APK
Requires Android: Android 4.0.3+
Screen DPI: 120-640dpi
SHA1: e0fc1036ebf449ed57b2d6f1c50aee1267f0c90b
Size: 36.62 MB
What's New:
Black woman dreadlocks hairstyles 2020
Mode OFFLINE
This app provides some ideas that could be a reference for you.
Images In this app can :
* Zoom in
* Save it on your phone
* Set as wallpaper
* Share with Friends
Rate Apps Thanks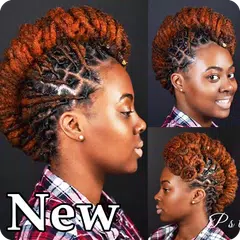 Black Woman Dreadlocks Hairstyle
1.0.4
APK
Requires Android: Android 4.0.3+
Screen DPI: 160-640dpi
SHA1: 17e2a5b3842f5938b736ccd7f70a94aca3e53884
Size: 15.53 MB
What's New:
Black woman dreadlocks hairstyle 2020
Mode OFFLINE
This app provides some ideas that could be a reference for you.
Images In this app can :
* Zoom in
* Save it on your phone
* Set as wallpaper
* Share with Friends
Rate Apps Thanks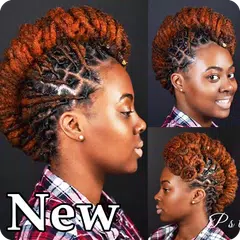 Black Woman Dreadlocks Hairstyle
1.0.2
APK
Requires Android: Android 4.0.3+
Screen DPI: 160-640dpi
SHA1: 10be4b37d065aebeee5cff7ecdeab17a1230b35a
Size: 15.49 MB
What's New:
Black woman dreadlocks hairstyle 2019
OFFLINE
This app provides some ideas that could be a reference for you.
Images In this app can
* Zoom in
* Save it on youur phone
* Set as wallpaper
* Share with Friends
Rate Apps Thanks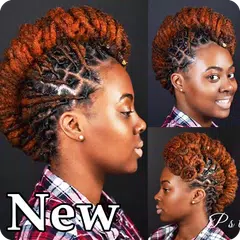 Black Woman Dreadlocks Hairstyle
1.2
APK
Requires Android: Android 4.0.3+
Screen DPI: 160-640dpi
SHA1: 2a4b70df890700e9b32fad782f7bbedfd89bd61e
Size: 14.2 MB
What's New:
Black woman dreadlocks hairstyle 2019
OFFLINE
This app provides some ideas that could be a reference for you.
Images In this app can
* Zoom in
* Save it on youur phone
* Set as wallpaper
* Share with Friends
Rate Apps Thanks
追加情報
Android要件:
Android 4.0.3+