Motivational Quotes Images
Quotesの詳細
TheYouthTechからリリースされた『Quotes』はカスタマイズアプリだ。apkfab.com/jpから『Quotes』のファイルサイズ(APKサイズ):6.56 MB、スクリーンショット、詳細情報などを確認できる。apkfab.com/jpではTheYouthTechより配信したアプリを簡単に検索して見つけることができる。『Quotes』に似ているアプリや類似アプリは118個を見つける。現在、Motivational Quotes Images appのダウンロードも基本プレイも無料だ。『Quotes』のAndroid要件はAndroid 5.0+なので、ご注意ください。APKFabあるいはGooglePlayから『Motivational Quotes Images apk』の最新バージョンを高速、安全にダウンロードできる。APKFab.com/jpでは全てのAPK/XAPKファイルがオリジナルなものなので、高速、安全にダウンロードできる。
Find daily inspirational quotes and sayings to kick-start your day and be successful with every step you take. As one of the best daily quotes app, this app is designed to shower you with wise sayings and quotes of the day with pictures so you can keep moving on in your life. You can also use this life quotes app to find motivational quotes or event use it as a picture quotes maker to seek daily inspiration.
Start Your Day With Quote of The Daily
Seeking daily inspiration is no longer an issue for you. Start your day with inspirational or motivational quotes from a collection of thousands of amazing wise sayings and life quote images. You can add motivational quotes to your favorite lists of daily inspiration, downloads and share any quotes images.
Read Life Quotes and Wise Sayings Daily
You can't achieve anything in life without a motivational dose. Motivational Quotes Images App is a motivation app that gives you a new Motivational Quotes on a daily basis. You can also use this picture quotes maker to create your own collection of daily inspiration and motivational quotes.
Thousands of Hand-Vetted Inspirational Quotes and Sayings
As one of the best daily quotes app, this app is designed to help you keep moving on in life and achieve big things by seeking daily inspiration and reading inspirational quotes and sayings. This awesome App contains thousands of hand-selected all types of Quotes from famous people lives that help you with your day success.
Features of Motivational Quotes Images
- Simple and easy daily quotes apps UI/UX
- Appealing collection of daily inspirational quotes and sayings for you.
- New quotes images added daily to you get a new quote of the day
- Simple user interface with faster performance to save you time and effort
- Find daily inspiration quotes and download the quote images easily
- Easy to save any image or create life quotes with picture quotes maker
- Easily share your wise sayings and life quotes it with friends and family
- Manage all your downloaded quotes images
- Set any quote images as wallpaper
- Add any quote image to your favorite lists for an easy access
- Daily reminders of new motivational quotes images
- Get 365 DAYS Motivational Quotes
- Sort quotes into random, popular and favorite categories
-Create your quotes with picture quotes maker
Awesome Categories of inspirational quotes and sayings:
- Love Quotes
- Miss You Quotes
- Motivational Quotes
- Success Quotes
- Happiness Quotes
- Friendship Quotes
- Life Quotes
- Working Out Quotes
- Family Quotes
- Attitude Quotes
- Beauty Quotes
- Smile Quotes
- Thank You Quotes
- Travel Quotes
- Random Quotes
- Keep Calm Quotes
- Good Morning Quotes
Are you ready to seek daily inspiration through life quotes and wise sayings received daily on pictures of quote of the day? Download and use Motivational Quotes Images today!
Quotes 1.17 アップデート
Performance improvements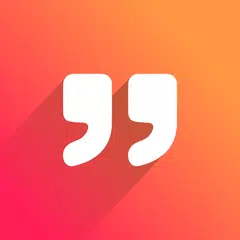 Motivational Quotes Images
1.20
XAPK
APKs
Requires Android: Android 5.0+
Architecture: x86
Screen DPI: 120-640dpi
SHA1: 1aa7d4f8a2086f9f4e55fbc881f417a99fc3d81e
Size: 6.32 MB
What's New:
Bug fixes and performance improvements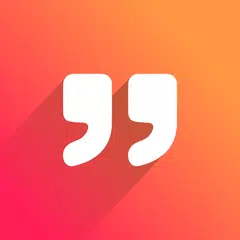 Motivational Quotes Images
1.19
XAPK
APKs
Requires Android: Android 5.0+
Architecture: x86
Screen DPI: 120-640dpi
SHA1: cde2981144f62847e7fc87669843b5288eb30754
Size: 6 MB
What's New:
Bug fixes and performance improvements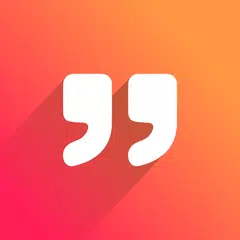 Motivational Quotes Images
1.18
XAPK
APKs
Requires Android: Android 5.0+
Architecture: x86
Screen DPI: 120-640dpi
SHA1: ea51f54aab8952fc5a695f9071b1620001fe7b37
Size: 5.85 MB
What's New:
Bug fixes and performance improvements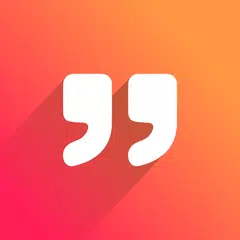 Motivational Quotes Images
1.17
APK
Requires Android: Android 5.0+
Architecture: arm64-v8a, armeabi-v7a, x86, x86_64
Screen DPI: 120-640dpi
SHA1: bcf0e4ed78e54e5e11314b477062765827c6bcea
Size: 6.56 MB
What's New:
Performance improvements