126 ASTROLOGY: Vedic & KP App
Vedic Horooの詳細
MYPUBZ Teamからリリースされた『Vedic Horoo』はライフスタイルアプリだ。apkfab.com/jpから『Vedic Horoo』のファイルサイズ(APKサイズ):17.05 MB、スクリーンショット、詳細情報などを確認できる。apkfab.com/jpではMYPUBZ Teamより配信したアプリを簡単に検索して見つけることができる。『Vedic Horoo』に似ているアプリや類似アプリは35個を見つける。現在、126 ASTROLOGY: Vedic & KP App appのダウンロードも基本プレイも無料だ。『Vedic Horoo』のAndroid要件はAndroid 4.4+なので、ご注意ください。APKFabあるいはGooglePlayから『126 ASTROLOGY: Vedic & KP App apk』の最新バージョンを高速、安全にダウンロードできる。APKFab.com/jpでは全てのAPK/XAPKファイルがオリジナルなものなので、高速、安全にダウンロードできる。
Plan a better, brighter future for yourself by having access to all the information you could need, that
too at the tap of a screen.
Our app draws on the rich and established literature at the heart of Vedic tradition to deliver you charts,
premonitions and suggestions on how to make the most of your Vedic horoscope.
Features of our app include:
Daily Panchang information, including Tithi, Nakshatra, Yamagandam and Rahu Kaal timings, Lagna, and Abhijit Muhuratha. This allows you to stay up to date with the current phase of the moon, which lord is dominant on any particular day and time and also helps identify beneficial and auspicious periods of the day, helping you plan out your time to maximize its potential.
Detailed Birth chart (Janam Kundali) analysis including the subscriber's Rash chart and the succeeding bhava chart. The analysis includes potential implications of the charts as well, covered in detail.
Shadbala strength analysis to judge the strength of the planets on any given day
Astakavarga calculations to determine the strength of the houses.
KP Astrology based predictions for life. These predictions are based on several planet and house significators and are meant to give users an idea of the kind of decisions their planetary alignment favors. This includes, but is not limited to, days you should and should not file litigation, days you should and should not make major purchases, favorable days to move into a new house, and more.
Detailed Kundli analysis for assessment of potential marriage candidates through several crucial charts and analyses. These help determine how well the planetary and akashic energies influences active on both parties to a marriage align and help provide a measure of compatibility in light of their gunas.
Structured analysis of your money and career horoscopes through the relevant charts.
A personalized calendar featuring all your favorable and unfavorable days, along with advice on how to conduct your day to achieve the best possible result. The calendar is updated with information regularly to ensure the relevance and fruitfulness of the information contained within
A yoga chart to ascertain the presence and prevalence of the many yogas' within a users' chart. These can help identify positive and negative significators that may play a role in predicting a user's impending fortune or misfortune over a coming period. This chart is supplemented by a
30-day planetary transit (gochar) chart, to help users track the movements of the planets across the month.
Shodashvarga kundali – A detailed analysis of all 16 divisional/Varga charts and the implications they have, including those for wealth and property, marital success, career development, etc.
Prashna Jyotish – Helps users who have specific questions about their lives or upcoming choices cast a Kundli and divine the answer.
Talk to an astrologer through our app! – If you're having trouble understanding the breadth of the heavenly bodies and the implications of certain significators, we'll set you up with a professional well-versed in the ancient Vedic arts.
Our app features a simple and easy to use bare-bones interface that ensures you don't have to sift through menus to find the information you're seeking. We've paid close attention to UI/UX design tenets to ensure that our app provides all the necessary and relevant information you could need when trying to determine your future; and that it does so in the most efficient way possible.
Take hold of your future with Vedic Horoo!
Our App is available in four different languages: Tamil, Telugu, Hindi, and English.
Vedic Horoo 126.55.7 アップデート
Transit Predictions not loading in the previous release is now resolved
Enhanced B V Raman's Star Constellation with more information.
UI is enhanced greatly. please use the tab view for navigating to Reports & Hindu Calendar
BV Raman star constellation was not getting displayed for other languages, which is now resolved.
Added Gemstone Analysis
KP Dasha & Transit page is enhanced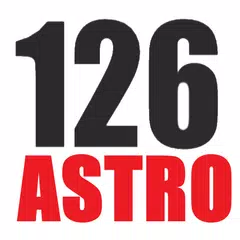 126 ASTROLOGY: Vedic & KP App
126.55.7
XAPK
APKs
Requires Android: Android 4.4+
Architecture: arm64-v8a
Screen DPI: 120-640dpi
SHA1: 26e7ffd685ee80cb43a0beffd6fa9bcc2613f067
Size: 17.05 MB
What's New:
Transit Predictions not loading in the previous release is now resolved
Enhanced B V Raman's Star Constellation with more information.
UI is enhanced greatly. please use the tab view for navigating to Reports & Hindu Calendar
BV Raman star constellation was not getting displayed for other languages, which is now resolved.
Added Gemstone Analysis
KP Dasha & Transit page is enhanced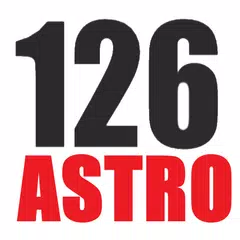 126 ASTROLOGY: Vedic & KP App
126.55.3
XAPK
APKs
Requires Android: Android 4.4+
Architecture: arm64-v8a
Screen DPI: 120-640dpi
SHA1: a5b6306c38dc54faaef2e3a070e58a2711669357
Size: 17.05 MB
What's New:
A major fix in BV Raman Star Constellation, existing users please clear App data & cache after you update to this new version.
UI is enhanced greatly. please use the tab view for navigating to Reports & Hindu Calendar
BV Raman star constellation was not getting displayed for other languages, which is now resolved.
Added Gemstone Analysis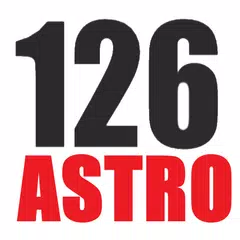 126 ASTROLOGY: Vedic & KP App
126.54.0
XAPK
APKs
Requires Android: Android 4.4+
Architecture: arm64-v8a
Screen DPI: 120-640dpi
SHA1: ffcf8bdd34f815998664e8febc1af30aff4fb270
Size: 17.03 MB
What's New:
Home screen enhanced, some issues resolved
Dasha & Transit is now displayed in the home page notification bar
Vimsottari Dasha can now be viewed from the right menu
Users can now get KP Transit for a specific date & time
Major improvements and performance issues resolved
Enhanced Panchang page to display helpful information on Tithi. Such as the auspicious works that can be carried out on a given day. And the work which should not be carried out.
Users can write reviews to our Astrologers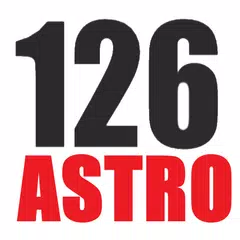 126 ASTROLOGY: Vedic & KP App
126.53.7
XAPK
APKs
Requires Android: Android 4.4+
Architecture: arm64-v8a
Screen DPI: 120-640dpi
SHA1: 476e0d5931c3fcecd9a6a687a26d8a95818bbd46
Size: 17.03 MB
What's New:
Fixed Dark Theme issue
Dasha & Transit is now displayed in the home page notification bar
Vimsottari Dasha can now be viewed from the right menu
Users can now get KP Transit for a specific date & time
Major improvements and performance issues resolved
Enhanced Panchang page to display helpful information on Tithi. Such as the auspicious works that can be carried out on a given day. And the work which should not be carried out.
Users can write reviews to our Astrologers