Horror Stories
Sobre Horror Stories
This is an application for lovers of terror. For all those who love to read good stories of fear, with ghosts, witches, apparitions, haunted houses, murderers, ... but you will also find love in some of them.
Here are some of the horror stories you'll find in this app: El Silbón; Stories of Terror 100% Real; Legends Of Mexican Terror; Nahual Story; The Legend Of The Llorona; The Most Bitter Short Stories of Terror; Stories Of Enchanted Houses; The Little Girl From The Pantheon; Tales And Legends Of Honduras; The Brujas Macabras; Tales Of Terror Of Tokyo; The Girl From The Alameda; Tales Of Terror To Sleep; Myths, Legends and Stories of Terror; Audiobooks Of Terror; Espantapajaros legend; Halloween Tales; Japanese Stories of Terror; Urban legends; True College Horror Stories; Scary True Home Alone Horror Stories; True Scary Ghost Stories; Scary Skype Horror Stories; Scary True Craigslist Horror Stories; Supernatural Demonic Horror Stories; ...
Get ready to watch and listen to your favorite horror stories while a chill runs through your body, they will not let you sleep.
Some of them are true, stories of people like you and me who happened to things that make you look beautiful. True or not, you must value it. Although what is certain is that they will make you think about the mysteries of life.
Horror Story Features:
- The content is updated periodically so you should not worry if you have seen them all, you will soon have more.
- Mark the videos seen so that you can control your activity, and you can select the ones you have seen or those that you have left to see to make your search easier.
- View the best scary videos in full detail, with a single click, go full screen and enjoy the horror stories that you can share with your father, mother, brothers, friends, friends and family.
- Simple interface and nice design. Just click on the images to give them life. There are a variety of different horror stories to choose from. You will be terrified by this app.
- Share the horror videos you like best with your friends on facebook, Whatsapp, Twitter and Google+.
- 100% free application, without in-app purchases of any kind. You also will not have to register, if you like leave us a valuation so that we can continue to improve.
- Available in several languages, just go to menu languages ​​and choose from 6 languages ​​available: Spanish, English, Portuguese, German, French and Italian.
Características de Horror Stories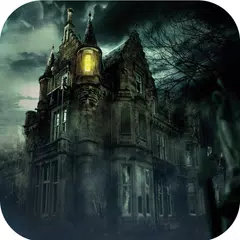 Requires Android: Android 4.2+
Screen DPI: 120-640dpi
SHA1: d19daaa816f7bb895c8a5e4664cc11f09e6c5832
Size: 2.87 MB
Más información
Fecha de actualización:
2017-07-23