Sufiana Kalam
Sobre Sufiana Kalam
Sufiana Kalam free download - Your Ultimate Source Of Sufiana Kalam
Abida Parveen is a Pakistani singer of Sindhi descent and one of the foremost exponents of Sufi music (Sufiana kalam). She is held as one of the world's greatest mystic singers. She sings mainly ghazals and her forte, Kafis, a solo genre accompanied by percussion and harmonium, using a repertoire of songs by Sufi poets. Abida Parveen sings in Urdu, Sindhi, Saraiki, Punjabi and Persian. She is arguably considered one of the finest Sufi vocalists of the modern era with a career spanning over four decades. Abida Parveen is best known for her songs Yaar ko Humne from the album Raqs-e-Bismil and Tere Ishq Nachaya which is a rendition of Bulleh Shah's poetry. She was a judge on the musical show Sur Kshetra. Pakistan's second highest civilian award the Hilal-e-Imtiaz has been bestowed upon her.
Nusrat Fateh Ali Khan was a Pakistani musician, primarily a singer of Qawwali, the devotional music of the Sufis. Considered one of the greatest voices ever recorded, he possessed an extraordinary range of vocal abilities and could perform at a high level of intensity for several hours. Extending the 600-year old Qawwali tradition of his family, Khan is widely credited with introducing Qawwali music to international audiences. He is popularly known as "Shahenshah-e-Qawwali", meaning "The King of Kings of Qawwali".
Aziz Mian Qawwal was one of Pakistan's leading traditional qawwals and also famous for singing ghazals in a unique style of Qawwali. Aziz is still one of the most popular qawwals of South Asia, and he has given many Qawwali hits. He holds the record for singing the longest commercially released Qawwali, Hashr Ke Roz Yeh Poochhunga, which runs slightly over 115 minutes.
The Sabri Brothers are a Sufi Qawwali party from Pakistan, closely connected to the Chishti Order. Sometimes, referred to as Roving Ambassadors for Pakistan. Sabri Brothers are led by the soaring voices of the late Haji Ghulam Farid Sabri, whose periodic refrain of 'Allah' between songs has become a Sabri signature, and his younger brother Haji Maqbool Sabri. They were the first exponents of Qawwali to the West, when they performed at New York's Carnegie Hall in 1975. Many consider the Sabris instrumentally more adventurous, rougher and more soulful than Nusrat Fateh Ali Khan's Party, Sabri Brothers has given a number of soulful beautiful Qawwali hits.
Rahat Fateh Ali Khan or RFAK is a Pakistani singer, primarily of Qawwali, a devotional music of the Muslim Sufis. He is the nephew of Ustad Nusrat Fateh Ali Khan and son of Ustad Farrukh Fateh Ali Khan and also the grandson of legendary Qawwali singer Fateh Ali Khan. In addition to Qawwali, he also performs ghazals and other light music. He is popular as a Bollywood and Lollywood playback singer.
Recursos de Sufiana Kalam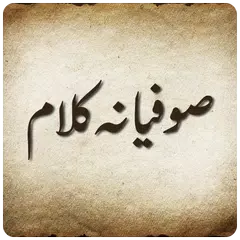 Requires Android: Android 4.0+
Screen DPI: 120-480dpi
SHA1: 175fe8a886118796f505d6e8370bdd9cdb365609
Size: 2.87 MB
Mais Informações
Data de Atualização:
2016-02-06