The WOD Generator
關於 WOD Generator
WOD Generator(包名:com.henhub.wod)開發者是Tauro Software,WOD Generator的最新版本3.5.2更新時間為2022年06月06日。The WOD Generator的分類是健康塑身。您可以查看The WOD Generator的開發者下的所有應用並找到The WOD Generator在安卓上的200個相似應用。目前這個應用免費。該應用可以從APKFab或Google Play下載到Android 5.0+。APKFab.com的所有APK/XAPK文檔都是原始文檔並且100%安全下載的資源。
WOD Generator with a huge variety of intense workouts (10,000+ with more being added all the time). Simply choose from one of the 20+ categories to generate a random workout of the day. Favorite any WODs you like to come back to. Time and log your workouts with our Pro upgrade.
I started CrossFit over 9 years ago, and built The WOD Generator to help people like you (and me!) train when you can't get to a box (for whatever reason). I'm always looking to improve it, so please get in touch if you have any suggestions or feedback :)
Categories include:
- Travel
- Bodyweight
- Open WODs
- Benchmark WODs
- Hero WODs
- Power
- Endurance
- Partner
- AMRAP
- EMOM
- RFT
- Chipper
- Tabata
- Kettlebell
- Dumbbell
- Gymnastics
- Short
- Lower
- Upper
- Full body
- Warm-ups
Features include:
- Favorite WODs to access them again
- Use KG or LBs, FT or metres
- Full definitions, linked in WOD!
- Dark mode option
- %RM calculator and weight converter
- No ads
- Filter by the equipment you have (basic for free, advanced for Pro)
- Auto-generate warm-ups (Pro)
- Filter by known skills (Pro)
- Injury filter to exclude body parts (Pro)
- Smart WODs tailored to you based on your workout history (Pro)
- Time each WOD (Pro)
- Record your workouts (Pro)
- Custom timer (Pro)
- Custom categories (Pro)
Disclaimer:
- This application is not affiliated or associated with CrossFit, Inc.
- The workouts, exercises, and other movements provided in this application are for informational and educational purposes only, and are not intended for use as a substitute for professional programming.
- Always consult a physician or qualified healthcare provider before beginning any exercise or fitness program.
Please note, by using this app you agree to the terms (https://thewodgenerator.com/terms) and privacy policy (https://thewodgenerator.com/privacy).
WOD Generator 3.5.2 更新
Hey all! Hope you're enjoying the app. Here's what's new in this latest update (thank you everyone who sent feedback!):
* 400+ more WODs! Plus a new Ladder category for ladder/pyramid workouts
* Fix where some WODs were not being included in Log analysis
* Allow adjusting of timer volume in Settings
* Access settings from within the timer
* Improved definitions appearing in-workout
* Many bug fixes and performance updates
I genuinely hope The WOD Generator is helping you.
All the best,
Brian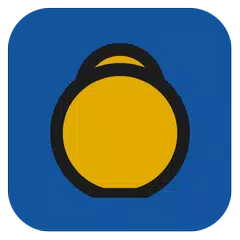 The WOD Generator
3.4.0
APK
Requires Android: Android 5.0+
Architecture: arm64-v8a, armeabi-v7a, x86, x86_64
Screen DPI: 160-640dpi
SHA1: 402806ff5f4bbd65f22343cfa3b12d18fe6743ba
Size: 25.28 MB
What's New:
More improvements after the recent big update!
* Big improvements to Smart WODs, including an in-depth functional patterns analysis for Pro users!
* Improved the Log, to include a complete analysis view
* More workouts and definitions!
* Some small bug fixes
I genuinely hope the app is helping you with your fitness. If you have any feedback, please send it my way. If you're enjoying it, I'd really appreciate if you left a review and / or shared with your friends! :)
All the best,
Brian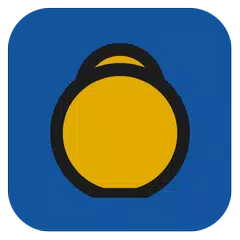 The WOD Generator
3.2.3
APK
Requires Android: Android 5.0+
Architecture: arm64-v8a, armeabi-v7a, x86, x86_64
Screen DPI: 160-640dpi
SHA1: 67f518bac724aaba17e7f899484bbccb784dec0e
Size: 30.3 MB
What's New:
* 100s more workouts, more scaling options, a new dumbbell category
* Added a search to the category selection screen
* Option to include many more workouts that include movements not typically found in cross-training
* Some predetermined equipment filters (for non-Pro)!
* For those with Pro:
* Custom categories (open beta)
* Smart WODs based on your workout history (open beta)
* Some more closed beta features (get in touch)
* Bug fixes + more :)
Please share and review if you like it!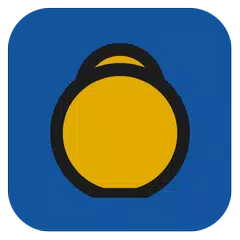 The WOD Generator
3.1.3
APK
Requires Android: Android 5.0+
Architecture: arm64-v8a, armeabi-v7a, x86, x86_64
Screen DPI: 160-640dpi
SHA1: 38d707a58d31c1aa0103ca1ce9081cea6ac7103b
Size: 30.23 MB
What's New:
Huge update!
* Removed ads for all users - I don't like them and doubt you do either :)
* You can now re-order the homepage categories.
* Auto-generated warm-ups for Pro users, based on the WOD you choose!
* Added ability to favourite and share after completing a workout.
* Lots of Log improvements!
* Introduced some beta features for Pro users – email me for access!
* Two new categories, 100s more WODs and additional definitions!
* Many bug fixes & performance improvements
All the best,
Brian