關於 Rugos Icon Pack
Rugos Icon Pack(包名:com.anticor.rugos)開發者是Göktuğ ULAŞ,Rugos Icon Pack的最新版本14更新時間為2019年07月22日。Rugos - Freemium Icon Pack的分類是個人化。您可以查看Rugos - Freemium Icon Pack的開發者下的所有應用並找到Rugos - Freemium Icon Pack在安卓上的173個相似應用。目前這個應用免費。該應用可以從APKFab或Google Play下載到Android 4.0.3+。APKFab.com的所有APK/XAPK文檔都是原始文檔並且100%安全下載的資源。
Welcome to Rugos FREE Icon Pack!!
Over 400 Thousand Downloads as Free Icon Pack Chreased Effect.
Note: This Icon Pack Has Rarely Updates, It Takes For Months to Update. If You Want More Update and Support, please Download Premium Version of Rugos
Features;
# 3.800 High Quality Vector Based Icons
# Dynamic Calendar Supported
# Lots of Cloud Base Wallpaper
# Scrollable Wallpaper when applied
# Apply, 24 Launchers Supported
# Smart Icon Request Section
# See & Search all icons included with icon name
# Muzei Live Wallpaper support
There are permissions and they are for wallpapers, muzei live, premium request billing if you do, and applying wallpapers bla bla. They are not for spam or like that, if you would like to know what for!
Note; I'm not expert on English. I've learnt myself. If some words or anything wrong in descrpition, please ignore it or let me know. Thank you!
Rugos Icon Pack 14 更新
Added tons of new icons from regular requests.
Fixed a few icons that not applied directly.
Added Premium Request function
Removed useless functions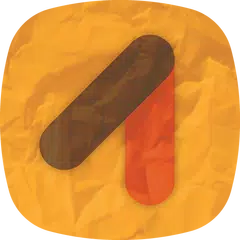 Rugos - Freemium Icon Pack
14
APK
Requires Android: Android 4.0.3+
Architecture:
Screen DPI: nodpi
SHA1: c4955735c112500d4b0d01031298a1b0e3144bee
Size: 110.52 MB
What's New:
Added tons of new icons from regular requests.
Fixed a few icons that not applied directly.
Added Premium Request function
Removed useless functions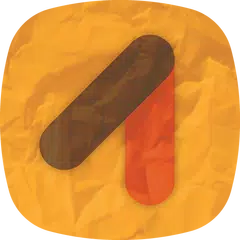 Rugos - Freemium Icon Pack
13.1
APK
Requires Android: Android 4.0.3+
Architecture:
Screen DPI: nodpi
SHA1: 20ebb5471bf6b6a064242dee3b7f2b780f419c35
Size: 97.76 MB
What's New:
Added lots of new icons
Added new wallpapers
Added Premium Request Stuff
Fixed appfilters for non-automaticly apply icons
Check out new icon pack
Aurora Icon Pack ; https://play.google.com/store/apps/details?id=com.anticor.aurora
Aura Icon Pack ; https://play.google.com/store/apps/details?id=com.anticor.aura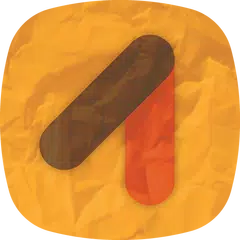 Rugos - Freemium Icon Pack
13.0
APK
Requires Android: Android 4.1+
Architecture: arm64-v8a
Screen DPI: nodpi
SHA1: 00eac79ea57550ad0c3bb0813e115e6c493b43a8
Size: 105.62 MB
What's New:
Added lots of new icons
Added new wallpapers
Removed icon request, for your request, please buy premium version
Fixed appfilters for non-automaticly apply icons
Check out new icon pack
Aurora Icon Pack ; https://play.google.com/store/apps/details?id=com.anticor.aurora
Aura Icon Pack ; https://play.google.com/store/apps/details?id=com.anticor.aura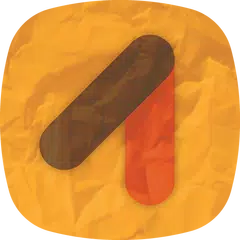 Rugos - Freemium Icon Pack
12.0.2
APK
Requires Android: Android 4.1+
Architecture:
Screen DPI: nodpi
SHA1: 38248623288c85f2adb3bc2b41dab278c523e6bd
Size: 95.29 MB
What's New:
Quick fix for Poco Launcher applying problem and mask is now more effects with v12.0.2. Other stuff are same with v12.0
Added lots of new icons
Added new languages for dashobard ui
Updated wallpaper clouds, will get new wallpapers on cloud
Moved to new dashboard app for more features
Fixed known bugs
Please buy the Premium Version or Donate in app to help me