PTCB Pharmacy Exam Mastery
關於 PTCB Exam
PTCB Exam(包名:com.hltcorp.ptce)開發者是Higher Learning Technologies Inc,PTCB Exam的最新版本7.18.5603更新時間為2021年12月06日。PTCB Pharmacy Exam Mastery的分類是教育。您可以查看PTCB Pharmacy Exam Mastery的開發者下的所有應用並找到PTCB Pharmacy Exam Mastery在安卓上的200個相似應用。目前這個應用免費。該應用可以從APKFab或Google Play下載到Android 7.0+。APKFab.com的所有APK/XAPK文檔都是原始文檔並且100%安全下載的資源。
★ Study for PTCB and Pharmacy Technician Certification Exam with 890+ PTCE PTCB test PREP 2021 practice questions that will help you pass the real exam. Master Pharmacy Technician exam and get PTCB PTCE certification easily!
PTCB Practice Test 2021 – ULTIMATE STUDY TOOL FOR PTCB PTCE EXAM!
Download our PTCB Test Prep 2021, spend 15 minutes a day answering all the prep questions and pass the Pharmacy Technician exam! That is it! So easy and simple! You do not need to use books to pass Pharmacy Technician Certification Exam (PTCE)! Achieve your goals with our fast and easy PTCB mastery app!
PTCB PRACTICE TEST 2021 - PTCB MASTERY APP FOR SUCCESS!
Our study PTCB Mastery app contains intensive PTCB Exam prep questions in the essential areas you'll find on the real test. All questions for the Pharmacy Technician Certification Exam (PTCE) and Pharmacy Technician Certification Board (PTCB) are test-level difficulty and focused on helping you pass the real PTCE PTCB exam.
Whether you're challenging the PTCE or PTCB exam for the first time or trying again our PTCB Mastery app will help you overcome the critical skills needed to pass the real test!
With our Pharmacy Tech study guide, you can study ANYWHERE, ANYTIME!
DOWNLOAD PTCB PRACTICE TEST 2021 AND PASS!
Check out why we are the most recommended Pharmacy Technician Certification Exam learning app for everyone who would like to pass on the first try! Install PTCB Exam Practice prep for your pocket for FREE and start your studying!
We have provided limited and FREE PTCB Practice Test 2021 content that you can try before deciding to upgrade and get more knowledge from our PTCB Mastery app. But, with a small investment, you can get more and change your life for the better!
SUBSCRIBE TO PTCB Mastery app PREMIUM and get access to all features:
★ 890+ PTCB exam practice questions
★ Our PTCB Test prep 2021 app offers unlimited access to ALL categories:
- Pharmacology
- Pharmacy Law and Regulations
- Sterile and Non-Sterile Compounding
- Medication Safety
- Pharmacy Quality Assurance
- Medication Order Entry and Fill Process
- Pharmacy Inventory Management
- Pharmacy Billing and Reimbursement
- Pharmacy Information Usage and Application
★ 35+ min of video prep content for pharmacy technician exam
★ PTCB learning flashcards – Study efficiently for PTCE certification
★ Master the essential math that will be on the PTCE exam - Perfect PTCB PTCE exam prep tool
★ Pharmacy Tech Study Guide to improve your study process
★ PTCB Test Prep 2021 QUIZ - 100 tough Pharmacy Technician test questions
★ Detailed results tracking
★ Pharmacy Technician Certification Exam – study for PTCE test with NO STRESS!
★ The best PTCB PRACTICE TEST 2021
Our PTCB TEST PREP 2021 app will help you to study for PTCE PTCB exam test the smart way!
Subscribe NOW to our PTCB practice Test 2021 app and SUCCEED! With our PTCB PRACTICE TEST 2021 prep you will reach your goals!
Make the right decision for your future and install the Pharmacy Tech study guide and get PTCB PTCE certification!
With our PTCB exam app hard work will PAY OFF! The best Study tool for PTCB PTCE ever!
Pharmacy tech study guide SUBSCRIPTION:
• 1 Month auto-renewing payment of $12.99
• 3 Month auto-renewing payment of $29.99
• 12 Month auto-renewing payment of $69.99
★ Our PTCB Test Prep 2021 study tool will provide you with the knowledge needed to get a PTCE certification and to pass PTCB PTCE exam! Become a Pharmacy Technician and change your life for the better! Learn with our PTCB study app, get PTCB Exam practice questions and MASTER the PTCB exam!
Pharmacy Technician Exam Mastery - AWARD-WINING PTCB practice Test 2021 prep
Our Ultimate PTCB Practice Test 2021 learning tool is available NOW! Try our PTCB Mastery App and pass!
Contact us for help -
[email protected]
or call 319-246-5271
Privacy Policy - http://builtbyhlt.com/privacy
Terms of Conditions - http://builtbyhlt.com/EULA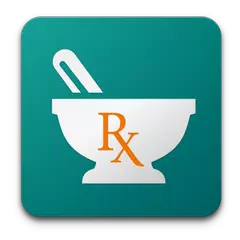 PTCB Pharmacy Exam Mastery
7.18.5603
APK
Requires Android: Android 7.0+
Screen DPI: 120-640dpi
SHA1: 2aca6334cd82074fd16e2ed216768b78a6797b7e
Size: 30.83 MB
What's New: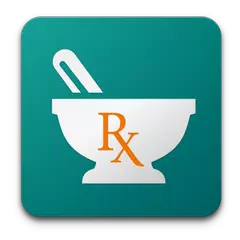 PTCB Pharmacy Exam Mastery
7.17.5574
APK
Requires Android: Android 7.0+
Screen DPI: 120-640dpi
SHA1: 2cd59106d2f9e311b67eaf8fd3343d51a3a67a85
Size: 30.67 MB
What's New: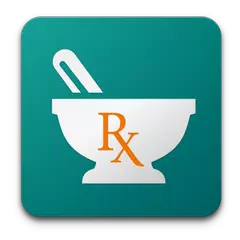 PTCB Pharmacy Exam Mastery
7.14.5539
APK
Requires Android: Android 7.0+
Screen DPI: 120-640dpi
SHA1: d63d027ef205cd525d3fc7c1e533da6345b0ae92
Size: 30.34 MB
What's New: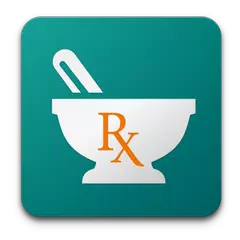 PTCB Pharmacy Exam Mastery
7.13.5501
APK
Requires Android: Android 7.0+
Screen DPI: 120-640dpi
SHA1: 1e398f73416c05ad68c4b67dc1d09455ccf729df
Size: 32.33 MB
What's New: