Kids Academy: Math & Reading
編輯評論
Want to occupy a rambunctious child? The new Bugs, shapes and robots cool math game by Kids Academy is for you!This best educational apps for kids has been developed together with teachers. It is based on the famous Montessori Method.
關於 Preschool Education Center
Preschool Education Center(包名:air.mobi.kidsacademy.gp.container5.free)開發者是Preschool & Kindergarten Learning Kids Games,Preschool Education Center的最新版本2.1.2更新時間為2021年11月03日。Kids Academy: Math & Reading的分類是教育。您可以查看Kids Academy: Math & Reading的開發者下的所有應用並找到Kids Academy: Math & Reading在安卓上的200個相似應用。目前這個應用免費。該應用可以從APKFab或Google Play下載到Android 6.0+。APKFab.com的所有APK/XAPK文檔都是原始文檔並且100%安全下載的資源。
The Kids Academy apps are enjoyed by kids all around the world!
Based on tried-and-true approaches to preschool education, Kids Academy's Early Learning Center is an excellent educational app for kids from 1 to 5. It develops reading, writing and math skills through fascinating games!
- Engaging educational TV shows
- A complete learning plan
- Classic children's books
- New content added regularly
A COMPLETE LEARNING PLAN FOR EVERY LEVEL
***designed by experts in early education
• Toddlers (ages 1-3)
• Preschool (ages 2-4)
• Kindergarten (ages 3-5)
Each stage of our carefully developed step-by-step curriculum is tailored towards a specific age group ensuring a natural learning curve. The learning process is based on proven methods endorsed by early childhood educators.
PLENTY OF LEARNING MATERIALS
***Over 500 preschool activities
Kids Academy features various types of content focusing on different memory types (visual, audio, muscle, etc.) ensuring deeper understanding of the learning material.
• Games
• Interactive books & songs
• Videos and educational shows
• New content added regularly
STRONG AND COMPREHENSIVE EDUCATIONAL FOUNDATION
Kids Academy learning plan covers all aspects of preschool education ensuring that our young students have comprehensive knowledge, deep understanding and a set of skills that will help them excel in their further education. Kindergarten Math will help your little learner to better understand materials in preschool or Kindergarten.
- Alphabet
- Reading (including sight words)
- Letters (tracing and capitalization)
- Numbers
- Math (counting, skip counting, addition, ordinal numbers)
KIDS ACADEMY TV
A vast collection of high quality educational videos for kids of all ages and interests. We have videos covering almost everything, from nursery rhymes to mathematical operations and our solar system. For the youngest students we have prepared lots of sing along videos with cartoon characters.
- Educational videos
- Most valuable & popular shows
- Age-appropriate content only
- Never ending stream of learning fun
SAFE ENVIRONMENT
You can have peace of mind knowing your kids are safe while playing. Proven parental control and child protection tools ensure 100% safety for your kids.
- COPPA and FERPA compliant
- Age-appropriate content only
- 100% safe with parental control
- No third-party ads
- Strict editorial control
MOTIVATIONAL AND ENCOURAGING
Kids Academy features a consistent motivational system that promotes and encourages learning. There's no achievement too insignificant and no gain too small. Every step is encouraged and every little victory is proudly celebrated.
- Consistent encouragement
- Achievements
- Cups and awards
---------------
Subscription details:
* While the app is free to download some of the content is only available as part of subscription-based membership.
* There are several subscription options: Monthly ($7.99/month) and Yearly ($79.99/year) each coming with a free trial period.
* You can read our Privacy Policy here: https://www.kidsacademy.mobi/privacy/
* You can read our Terms of Use here: https://www.kidsacademy.mobi/terms/
* If you have any questions regarding your subscription, don't hesitate to contact us at
[email protected]
Preschool Education Center 2.1.2 更新
Thanks for playing Kids Academy apps! We're constantly working to make them worth your while.
In this release, we have included a number of new games as well as general improvements to make the games run smoother and faster.
Let us know what you think - leave a review! It helps us get better for you. Having troubles? Send us an email at
[email protected]
Preschool Education Center 資訊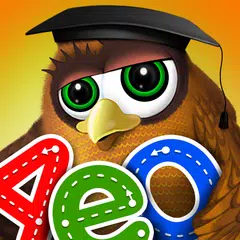 Kids Academy: Math & Reading
2.1.2
APK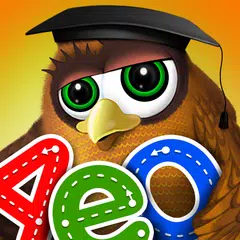 Kids Academy: Math & Reading
2.0.9
APK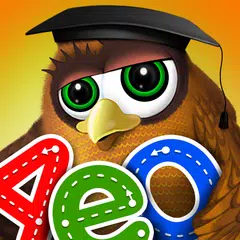 Kids Academy: Math & Reading
2.0.8
APK