Astroguide - Free Daily Horoscope & Tarot
關於 Astroguide Horoscope & Tarot
Astroguide Horoscope & Tarot(包名:com.astroguide.horoscope.tarot)開發者是RedAppz,Astroguide Horoscope & Tarot的最新版本1.6.6.9更新時間為2020年02月07日。Astroguide - Free Daily Horoscope & Tarot的分類是生活品味。您可以查看Astroguide - Free Daily Horoscope & Tarot的開發者下的所有應用並找到Astroguide - Free Daily Horoscope & Tarot在安卓上的80個相似應用。目前這個應用免費。該應用可以從APKFab或Google Play下載到Android 4.1+。APKFab.com的所有APK/XAPK文檔都是原始文檔並且100%安全下載的資源。
Astroguide - the most comprehensive free astrology app with HOROSCOPES, TAROT READINGS, NUMEROLOGY and ZODIAC COMPATIBILITY
Discover what the future holds for you with accurate daily horoscopes, personalized tarot readings and love compatibility tests. Get an insight on what to expect for love, money, work, health for today and tomorrow.
✨
DAILY HOROSCOPE
Your mood of the day with star ratings
Horoscope of the day by theme: love, sensuality, money, work & health
Horoscope of tomorrow: what can you expect in the near future?
Horoscope of yesterday: in case you missed it
✨
TAROT READING
Free tarot cards drawing:
Love and relationships
Money and good fortune
Work and projects
1 to 5 cards reading:
1 - A fresh look on an issue
2 - Problem and solution
3 - Past, present and future
4 - A new project
5 - The sun cross
✨
NUMEROLOGY
Calculate your destiny number
Get daily advice
What are your favorable hours and lucky colors of the day?
✨
ZODIAC SIGN COMPATIBILITY
Which astrology signs are you compatible with?
Comprehensive analysis for each combination of zodiac signs
Love test based on zodiac signs and affinities
✨
QUOTES & MEMES
Fun facts and folk wisdom about each zodiac sign.
Plenty of reasons to be proud of your own sign!
Astro guide covers detailed astrological predictions for all zodiac signs:
♈ Aries (3/21 - 4/19)
♉ Taurus (4/20 - 5/20)
♊ Gemini (5/21 - 6/21)
♋ Cancer (6/22 - 7/22)
♌ Leo (7/23 - 8/22)
♍ Virgo (8/23 - 9/22)
♎ Libra (9/23 - 10/22)
♏ Scorpio (10/23 - 11/22)
♐ Sagittarius (11/23 - 12/21)
♑ Capricorn (12/22 - 1/19)
♒ Aquarius (1/20 -2/18)
♓ Pisces (2/19 - 3/20)
Illustrations:
Alchemical Tarot, with permission of Robert M Place: https://robertmplacetarot.com/the-alchemical-tarot-renewed-4th-edition/
Contact us:
[email protected]
Astroguide Horoscope & Tarot 1.6.6.9 更新
Thanks for using this app! We bring updates regularly to improve the accuracy of the predictions and performance improvements
**Do you like this app? Please write a review on Google Play and share the app. It helps us a lot! Thanks!**
Astroguide Horoscope & Tarot 資訊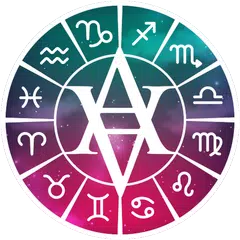 Astroguide - Free Daily Horoscope & Tarot
1.6.6.8
APK
Requires Android: Android 4.1+
Architecture:
Screen DPI: nodpi
SHA1: ca3eb48011fdeab5d886c3ca6c46d82bb9f50142
Size: 7.54 MB
What's New:
Thanks for using this app! We bring updates regularly to improve the accuracy of the predictions and performance improvements
**Do you like this app? Please write a review on Google Play and share the app. It helps us a lot! Thanks!**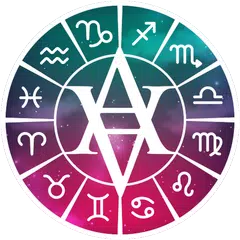 Astroguide - Free Daily Horoscope & Tarot
1.6.6.7
APK
Requires Android: Android 4.1+
Architecture:
Screen DPI: nodpi
SHA1: 061a73ae8ab8a425c42561035dbb4f047d190c2a
Size: 7.51 MB
What's New:
Thanks for using this app! We bring updates regularly to improve the accuracy of the predictions and performance improvements.
**Do you like this app? Please write a review on Google Play and share the app. Thanks!**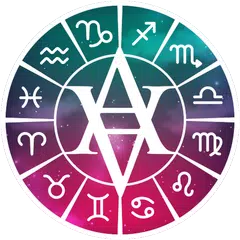 Astroguide - Free Daily Horoscope & Tarot
1.6.6.6
APK
Requires Android: Android 4.1+
Architecture:
Screen DPI: nodpi
SHA1: a2e4fe36d0d0c3c3c5fbf663da24789f5958212a
Size: 7.38 MB
What's New:
Thanks for using this app! We bring updates regularly to improve the accuracy of the predictions and performance improvements.
**Do you like this app? Please write a review on Google Play and share the app. Thanks!**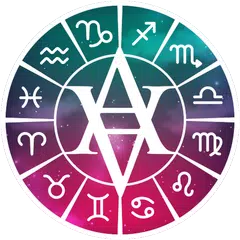 Astroguide - Free Daily Horoscope & Tarot
1.6.6.5
APK
Requires Android: Android 4.1+
Architecture:
Screen DPI: nodpi
SHA1: 45374971d29e56f26515c19dc2f706c7c325fc66
Size: 7.41 MB
What's New:
Thanks for using this app! We bring updates regularly to improve the accuracy of the predictions and performance improvements.
**Do you like this app? Please write a review on Google Play and share the app. Thanks!**