The Low-Glycal Diet™ by BioFit
Low-Glycalの詳細
Biofit, Inc.からリリースされた『Low-Glycal』は健康&フィットネスアプリだ。apkfab.com/jpから『Low-Glycal』のファイルサイズ(APKサイズ):670.58 KB、スクリーンショット、詳細情報などを確認できる。apkfab.com/jpではBiofit, Inc.より配信したアプリを簡単に検索して見つけることができる。『Low-Glycal』に似ているアプリや類似アプリは172個を見つける。現在、The Low-Glycal Diet™ by BioFit appのダウンロードも基本プレイも無料だ。『Low-Glycal』のAndroid要件はAndroid 4.1+なので、ご注意ください。APKFabあるいはGooglePlayから『The Low-Glycal Diet™ by BioFit apk』の最新バージョンを高速、安全にダウンロードできる。APKFab.com/jpでは全てのAPK/XAPKファイルがオリジナルなものなので、高速、安全にダウンロードできる。
What's the best way to lose weight? Should you reduce the total number of calories in your diet or lower the total glycemic load? There is scientific evidence to support both approaches, so which one should you follow? Well, it turns out that both are important!
Everyone knows that calories are important, but not everyone knows that when you eat those calories you can do three things with them: burn them for energy; store them as fat; or use them to build lean body mass.
What you do with those calories is determined by hormones in your body, the most important being insulin. Your insulin level is determined not only by the number of calories you eat, but also by the type of calories you eat.
This is why what you eat (glycemic load) is as important as how much you eat (calories)!
The Low-Glycal Diet™ app by BioFit uses both glycemic load and calories to calculate the number of "glycals" in a meal, which is a better predictor of how fattening that meal will be.
The "glycal" is calculated from a formula developed by Dr. Jeffrey S. Dunham, M.D., Ph.D., M.P.H., medical director of BioFit Medical Group and graduate of Harvard Medical School, and is based on the latest medical research.
The total number of glycals in a meal equals the total number of calories in a meal that will be stored as fat.
The Low-Glycal Diet™ app by BioFit contains over 1000 easy-to-find foods which are color coded as green (low-glycal), yellow (medium-glycal), or red (high-glycal) if eaten alone.
You assemble a meal by choosing the individual foods in that meal. The app then calculates the total number of glycals in that meal and gives you a green, yellow or red result.
The number of glycals will change depending on how you pair foods together. For example, eating two fried eggs (a green food) with two slices of cheddar cheese (a green food) will give you a green meal, but eating two fried eggs with two slices of dry whole wheat toast (a green food) will give you a red meal.
The ranges of green, yellow and red also change depending on when you have the meal, since eating carbohydrates after 6PM can be more fattening than eating them in earlier in the day.
You never have to be hungry on The Low-Glycal Diet™ by BioFit. You can have all the green meals you want in a day, as long as they are separated by two hours. You're allowed one yellow meal a day and one red meal a week.
The fat loss is almost effortless, so start losing fat today!
Low-Glycal 1.8 アップデート
Improved food search function
More foods added to database
Performance enhancements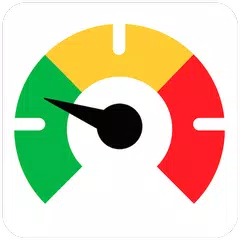 The Low-Glycal Diet™ by BioFit
1.8
APK
Requires Android: Android 4.1+
Screen DPI: 160-480dpi
SHA1: 46598d59a81019450c75f78c1cda30acdf36b7a3
Size: 670.58 KB
What's New:
Improved food search function
More foods added to database
Performance enhancements