MySignSays - Love Horoscope, Zodiac & Tarot Cards
My Sign Saysの詳細
My Apply Appsからリリースされた『My Sign Says』はライフスタイルアプリだ。apkfab.com/jpから『My Sign Says』のファイルサイズ(APKサイズ):42.41 MB、スクリーンショット、詳細情報などを確認できる。apkfab.com/jpではMy Apply Appsより配信したアプリを簡単に検索して見つけることができる。『My Sign Says』に似ているアプリや類似アプリは196個を見つける。現在、MySignSays - Love Horoscope, Zodiac & Tarot Cards appのダウンロードも基本プレイも無料だ。『My Sign Says』のAndroid要件はAndroid 4.4+なので、ご注意ください。APKFabあるいはGooglePlayから『MySignSays - Love Horoscope, Zodiac & Tarot Cards apk』の最新バージョンを高速、安全にダウンロードできる。APKFab.com/jpでは全てのAPK/XAPKファイルがオリジナルなものなので、高速、安全にダウンロードできる。
New daily horoscopes can tell you what your future holds. Daily horoscopes have the answers for all of life's big questions - relationships, careers and more! Answers are written in the stars. Tarot cards speak, do they say it's time to make that career change? Get the most accurate horoscopes, compatibility tests, & tarot readings for 2021!
Daily horoscopes and tarot readings hold the answers to all zodiac, love compatibility, astrology and compatibility test questions. MySignSays offers new answers every single day. Take the guesswork out of life's big questions by receiving daily horoscopes! The answers are written in the stars. Get new love horoscopes, astrology, numerology and tarot readings with the most accuracy around and access them on your lock screen so you never miss out.
Horoscope articles detail various aspects of the zodiac and will delight you with the latest insights and events. Free horoscopes will give you insight into your life and frequently updated astrology articles will keep you up to date with all things zodiac. Our expert writers cover the zodiac from every aspect imaginable. Check in for your new weekly horoscopes and see what's in store for you.
Astrology, free horoscopes and tarot minigames are available every day for you to enjoy. Horoscopes show your opposite in Toxic Match, Mood Rings detect your feelings and the Magic 8-Ball can give you quick answers to life's little questions. Read regularly updated content on all things horoscope, astrology and tarot each day.
Daily horoscopes, tarot readings, astrology readings, zodiac compatibility and more are available for you to enjoy with MySignSays today.
MySignSays Features:
Daily Horoscopes
- Free daily horoscopes
- Love horoscope predictions with the most accuracy
- Zodiac sign and horoscope information
- Horoscopes and astrology readings
Love Compatibility
- Love horoscope readings
- Zodiac sign relationship guidance
- Sign compatibility tests will tell you if your relationship is written in the stars
- Love compatibility opposites are tested in Toxic Match
- Astrology charts determine compatibility
Tarot Card Readings (PREMIUM FEATURE)
- Tarot readings and information
- Psychic tarot readings help you understand what's in the cards for your future
- Tarot can answer life questions
Astrology Prediction Games
- Horoscope-focused minigames help you get answers to your questions
- Toxic Match: see who your zodiac compatibility signs are NOT
- Magic 8-Ball: ask a question, get an answer!
- Mood Rings: touch the screen for insights into your current mood
Astrology Articles
- New horoscope readings and articles daily
- Horoscope articles are frequently updated, letting you read up on the zodiac
- Daily horoscope articles on astrology – see what planets are in retrograde and how it will affect you
- Astrology news and trending topics
Get horoscopes, love compatibility tests, astrology news and games daily in MySignSays.
My Sign Says 5.8.0 アップデート
General bug fixes.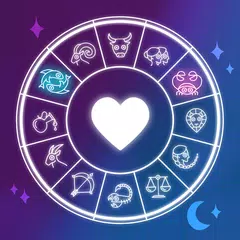 MySignSays - Love Horoscope, Zodiac & Tarot Cards
5.8.0
XAPK
APKs
arm64-v8a
Android 4.4+
120-640dpi
arm64-v8a
Android 4.4+
120-640dpi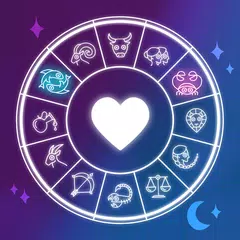 MySignSays - Love Horoscope, Zodiac & Tarot Cards
5.7.0
XAPK
APKs
Requires Android: Android 4.4+
Architecture: arm64-v8a
Screen DPI: 120-640dpi
SHA1: a82c9edefcb5d52d75daf88ba7a6438864d5d714
Size: 42.67 MB
What's New:
General bug fixes.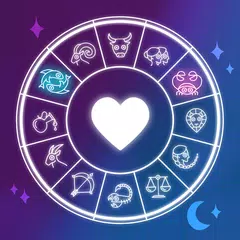 MySignSays - Love Horoscope, Zodiac & Tarot Cards
5.6.0
XAPK
APKs
Requires Android: Android 4.4+
Architecture: arm64-v8a
Screen DPI: 120-640dpi
SHA1: e745e856cccc5c1f0be5f9cf7fa1ae2cd133d9ef
Size: 42.29 MB
What's New:
Bug Fixes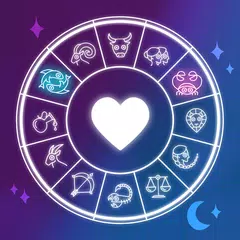 MySignSays - Love Horoscope, Zodiac & Tarot Cards
5.5.0
XAPK
APKs
Requires Android: Android 4.4+
Architecture: arm64-v8a
Screen DPI: 120-640dpi
SHA1: 8737e6d20a761e25f0f0efa4d3179770fec8128b
Size: 42.25 MB
What's New:
Bug Fixes