my.Clemsonの詳細
Clemson Universityからリリースされた『my.Clemson』は教育アプリだ。apkfab.com/jpから『my.Clemson』のファイルサイズ(APKサイズ):1.24 MB、スクリーンショット、詳細情報などを確認できる。apkfab.com/jpではClemson Universityより配信したアプリを簡単に検索して見つけることができる。『my.Clemson』に似ているアプリや類似アプリは315個を見つける。現在、my.Clemson appのダウンロードも基本プレイも無料だ。『my.Clemson』のAndroid要件はAndroid 4.4+なので、ご注意ください。APKFabあるいはGooglePlayから『my.Clemson apk』の最新バージョンを高速、安全にダウンロードできる。APKFab.com/jpでは全てのAPK/XAPKファイルがオリジナルなものなので、高速、安全にダウンロードできる。
Everything Clemson. Everywhere.
my.Clemson is the University's official mobile app. It provides essential university information and services to members of the Clemson community.
Features:
Academics
- Interact with your Blackboard courses. Open Blackboard documents in supported apps, such as Box or Google Drive.
- Check if computer labs are available in real-time.
- View your current PawPrints account balance.
- Find a wide variety of useful academic resources and links, including exam schedules and orientation info.
Map and Transit
- View all Clemson area bus routes on the map. Find information on bus stops, including routes serviced, arrival times, and schedule.
- Track bus locations in real-time for the Research Park, Green, and Employee shuttle routes.
- View capacity of University parking lots.
- View real-time availability of metered permit and commuter spaces.
- Find hours, permit types, and methods of payment for each lot.
- Show your current location on the campus map.
- Search for campus buildings, downtown restaurants, and other local landmarks. Get directions and photos to send you on the right path.
- Get a safe ride home at night from Tiger Transit or call Gotcha Ride.
Directory
- Search for University students, faculty, and staff.
- Add people to your contacts, send them an email, or call them immediately from the app.
Employee Resources
- Travel Reimbursement
- Helpful Links
News
- Read articles from a list of frequently-updated Clemson news sources.
Events
- View events from calendar.clemson.edu. Categories include the Academic Calendar and Holidays and Observations.
- Add any event to your phone's calendar.
Safety
- Access the Be Safe App for helpful health and safety information.
- Call CUPD (non-emergencies), Redfern Health Services, the Student Health Services after-hours nurse line, or 911 (emergencies).
Campus Life
- Go to the official website of Clemson Athletics to keep up with the News, Schedules, and Scores for all sports.
- View availability of areas in the Fike Fitness Center.
- View Fike fitness classes and add them to your calendar.
- Stream WSBF in high quality. View live artist, track, and show information.
- Find up-to-date menus for campus dining halls.
- Interact with Clemson social media accounts directly in your favorite apps.
- Access links to webcams, Redfern, CLEMSONLiVE, Sustainability, TigerOne, and Traditions.
Profile
- Manage your addresses, phone numbers, TigerOne photo visibility, emergency contacts, and security questions.
- Adjust Directory privacy settings.
my.Clemson 1.17.0 アップデート
Resolve loading issue and miscellaneous bug fixes.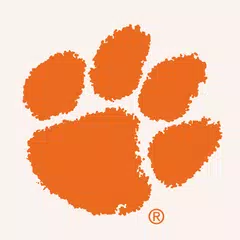 Requires Android: Android 4.4+
Architecture:
Screen DPI: 120-640dpi
SHA1: ad54da06aac72c9c780db943953520c37d43eea4
Size: 1.24 MB
What's New:
Resolve loading issue and miscellaneous bug fixes.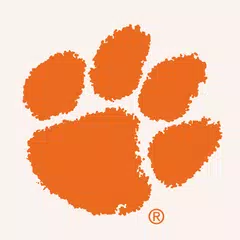 Requires Android: Android 4.4+
Architecture:
Screen DPI: 120-640dpi
SHA1: 8ef0c849e52a955a3b182fe9f89ed80c80fd1945
Size: 1.06 MB
What's New:
Bugfix: Network errors no longer cause solid white screen.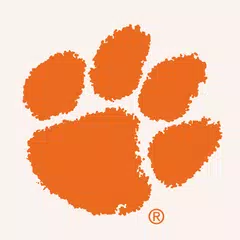 Requires Android: Android 4.4+
Architecture:
Screen DPI: 120-640dpi
SHA1: 762631193899614ed31a7f6946fef986ffb1c006
Size: 1.07 MB
What's New:
- Added support for new employee features, including travel reimbursement, paycheck records, and benefits/HR links.
- Minor bug fixes.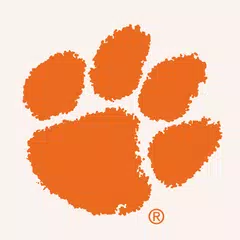 Requires Android: Android 4.0+
Architecture:
Screen DPI: 120-480dpi
SHA1: e099b56dd2cd2d38b286294eb15f035ba65cb551
Size: 283.4 KB
What's New:
- You can now log out of the app and login as a different user.
- Improved geolocation for better accuracy and battery life.
- The app no longer asks for your location twice.
- Improvements and bug fixes for parking info and profile addresses.