Love💕Quotes and Love💖Images
Love Imagesの詳細
Latest Status Hubからリリースされた『Love Images』はエンタメアプリだ。apkfab.com/jpから『Love Images』のファイルサイズ(APKサイズ):5.7 MB、スクリーンショット、詳細情報などを確認できる。apkfab.com/jpではLatest Status Hubより配信したアプリを簡単に検索して見つけることができる。『Love Images』に似ているアプリや類似アプリは11個を見つける。トレーラーを見るというのタッグは『Love💕Quotes and Love💖Images』を含む。現在、Love💕Quotes and Love💖Images appのダウンロードも基本プレイも無料だ。『Love Images』のAndroid要件はAndroid 5.0+なので、ご注意ください。APKFabあるいはGooglePlayから『Love💕Quotes and Love💖Images apk』の最新バージョンを高速、安全にダウンロードできる。APKFab.com/jpでは全てのAPK/XAPKファイルがオリジナルなものなので、高速、安全にダウンロードできる。
Love Quotes and Love Images is an app that provides large collection of quotes and images for different categories.
To inspire your sexy partner, you need some Romantic wallpapers and romantic pictures to share on your social media accounts that not only say i love you but also convey a deep sexual message to the audience and especially to your crush.
When I tell you I love you, I am not saying it out of habit, I am reminding you that you are my life. Sleeping without sending love DP is a waste of my love.
Any relationship is full of ups and downs and sometimes it happens that partners become bored together. This is a common situation and to prevent it, you need to keep love burning. One of the ways to do it is to send sexy quotes, dirty quotes and dirty messages to the person you love.
Sometimes, love quotes need not be so sweet. They must also be steamy, sexy and… dirty.
Stand by your man. Give him two arms to cling to and something warm to come to.
When his lips touch mine, I feel the earth below me melt away and all time stops for that moment. I only feel, When his tongue grazes me it sets me on fire.
Don't play hard to get love images, play hard to forget lost DPs. Your lips are like honey, and your kisses like wine. Let's enjoy kiss pics. The way you walk, talk, and think—it's all sexy to me.
To dream you are kissing your crush symbolizes love, affectation and harmony. Your mind is expressing your waking desire to be close to this person and form some sort of attachment, in this case a relationship.
Everybody nowadays uploads photos/videos on social apps like Whatsapp, Facebook, Instagram & Tiktok where they need a nice caption to get attention from the viewers so this is app can help them easily find best captions for the social media posts. You can also use these quotes on your books, painting, wall, mobile application, website etc.
Most people love their other half but they fail to express it, this app will help you convey your feelings very easily via the sms or love images. Sharing your feelings with others help our relationship grow stronger. The more attention, love, and support shown to your significant other the stronger your bond will be. Couples that display their affection regularly have better odds of staying connected and working relationship problems out when they arise than those that do not.
Letting someone know that you're thinking of them and that they are important to you can make a huge difference in the way they respond to you on a daily basis. Sending a love message or love pics or love gifs is one of the best ways to show your devotion and affection.
HOW TO USE?
⏺ Browse categories and select one based on your need/mood.
⏺ There are number of quotes and DPs available for each category.
⏺ You can COPY the quote and use it anywhere you want.
⏺ Tap on quote to change BACKGROUND of the quote.
⏺ You can LIKE quotes and manage your liked quotes separately.
Love is a special relation that binds two people, that connects the wire of two hearts, that reforms the two soul into one. So if you are peeing to prosper your love and wanna give your relationship a new turn then we are here to help you out. You can convey your feelings and expressions by sending Love Images, Dirty Love Messages, Sexy messages along with sexy lovely Quotes. The most impacting thing to celebrate the love and xexe romance.
Sexy personality isn't a shape—it's an attitude of the girlfriend and boyfriend to share love pics to express your love. Let's enjoy Love pics to share with your love.
I Love X Pics to share with my girlfriend/boyfriend. Let's share Wallpaper with your Girlfriend. I love to send Sexy Messages to my Boyfriend so that he can enjoy without my presence.
This app is only for entertainment use & does not contain any content which is of explicit material like porn, sex, dating content.
Disclaimer:
All Messages & Love Images are gathered from the web. We do not express any Ownership of these messages.
Love Images 1.9.2 アップデート
- Minor Bug fixes
- Added Romantic DPs and Status
- Added more categories like Love💖 Pics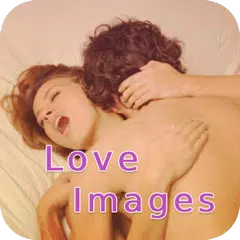 Love💕Quotes and Love💖Images
1.9.2
APK
Requires Android: Android 5.0+
Screen DPI: 120-640dpi
SHA1: b07be89fd3cc9c285709040a7ea03ab6960f06de
Size: 5.7 MB
What's New:
- Minor Bug fixes
- Added Romantic DPs and Status
- Added more categories like Love💖 Pics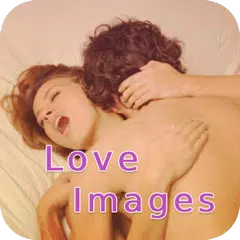 Love💕Quotes and Love💖Images
1.9.0
APK
Requires Android: Android 5.0+
Screen DPI: 120-640dpi
SHA1: 7e78f3ee6fc51b0cca1f56a7d8f5f959de960783
Size: 5.3 MB
What's New:
- Minor Bug fixes
- Added Romantic DPs and Status
- Added more categories like Love💖 Pics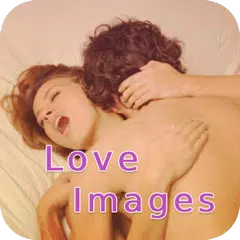 Love💕Quotes and Love💖Images
1.8.3
APK
Requires Android: Android 4.0.3+
Screen DPI: 160-640dpi
SHA1: c3b8f062e31e514ad188dad76ba42eb29f5b82be
Size: 12.19 MB
What's New:
Enhancements and Bug fixes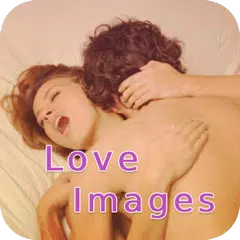 Love💕Quotes and Love💖Images
1.8.1
APK
Requires Android: Android 4.0.3+
Screen DPI: 160-640dpi
SHA1: afa1daa99e3e412720df9812ceca7a575066d861
Size: 11.35 MB
What's New:
Enhancements and Bug fixes