KJV Commentary Bible offline
KJV Commentary Bibleの詳細
Study Bibleからリリースされた『KJV Commentary Bible』は書籍&参考書アプリだ。apkfab.com/jpから『KJV Commentary Bible』のファイルサイズ(APKサイズ):17.54 MB、関連ムービー、pv、スクリーンショット、詳細情報などを確認できる。apkfab.com/jpではStudy Bibleより配信したアプリを簡単に検索して見つけることができる。『KJV Commentary Bible』に似ているアプリや類似アプリは200個を見つける。ライブラリ&デモというのタッグは『KJV Commentary Bible offline』を含む。現在、KJV Commentary Bible offline appのダウンロードも基本プレイも無料だ。『KJV Commentary Bible』のAndroid要件はAndroid 4.4+なので、ご注意ください。APKFabあるいはGooglePlayから『KJV Commentary Bible offline apk』の最新バージョンを高速、安全にダウンロードできる。APKFab.com/jpでは全てのAPK/XAPKファイルがオリジナルなものなので、高速、安全にダウンロードできる。
New KJV Commentary Bible free: Matthew Henry.
This intuitive app contains the full text of the popular King James Version English translation, with commentaries.
The KJV commentary Bible free uses the King James Version for its English text, but each book of the Bible has notes and explanations written by Mathew Henry, author, writer, and Minister born in Wales, United Kingdom.
Enjoy the beauty and majesty of the language of the authorized version of the KJV free Bible, the best-selling translation of all time.
Read or listen the Holy Word even if you are not connected to the Internet.
Features include:
* Commentary on every Scripture in the KJV Bible
* This app is totally free for individual use and can be used forever, without payment
* Audio version of the free KJV Bible, you can hear the chapter or each verse
* Modern design and easy-to-use interface
* Bookmark and save your favorite verses
* You can free share the Bible verse you like with friends and family via text message, social network or email
* Add your own notes
* Adjust the brightness of your screen with night mode and protect your eyes
* Increase or decrease the size of the text
* Search in chapters or verses by keywords
* The app remembers the last read paragraph
This Bible with Reverend Matthew Henry's commentaries will make the Word more accessible for reading, listening and studying.
Originally written in 1706, Matthew Henry's six volume Complete Commentary offers an exhaustive study of every verse in the Bible. The commentaries are a great blessing to all the Bible readers.
Henry wrote the Exposition of the Old and the New Testament, a complete verse-by-verse study of the Bible, covering the Old Testament and the Gospels and Acts in the New Testament.
He died in 1714, and other ministers, based upon his notes, finished his work.
Download our app and begin your Bible study now! Learn and preach the Holy word every day!
Here you have a complete list of the books of the Bible:
The Old Testament is composed of 39 books:
Genesis, Exodus, Leviticus, Numbers, Deuteronomy, Joshua, Judges, Ruth, 1 Samuel, 2 Samuel, 1 Kings, 2 Kings, 1 Chronicles, 2 Chronicles, Ezra, Nehemiah, Esther, Job, Psalms, Proverbs, Ecclesiastes, Song of Solomon, Isaiah, Jeremiah, Lamentations, Ezekiel, Daniel, Hosea, Joel, Amos, Obadiah, Jonah, Micah, Nahum, Habakkuk, Zephaniah, Haggai, Zechariah, Malachi.
The New Testament is composed of 27 books:
Matthew, Mark, Luke, John, Acts, Romans, 1 Corinthians, 2 Corinthians, Galatians, Ephesians, Philippians, Colossians, 1 Thessalonians, 2 Thessalonians, 1 Timothy, 2 Timothy, Titus, Philemon, Hebrews, James, 1 Peter, 2 Peter, 1 John, 2 John, 3 John, Jude, Revelation.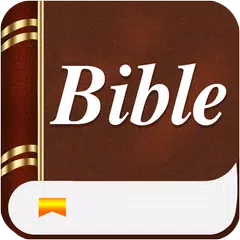 KJV Commentary Bible offline
KJV commentary Bible free study verses 20.0
APK
Requires Android: Android 4.4+
Screen DPI: nodpi
SHA1: 6fa1d262e4921b465f68f62ae4b26f1e5f6fcf08
Size: 17.54 MB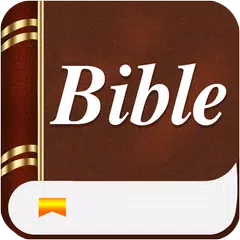 KJV Commentary Bible offline
KJV commentary Bible free study verses 19.0
APK
Requires Android: Android 4.4+
Screen DPI: nodpi
SHA1: 044733643c83f1bfceef8ce1d57bb5a933713599
Size: 17.53 MB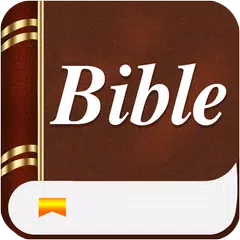 KJV Commentary Bible offline
KJV commentary Bible free study verses 17.0
APK
Requires Android: Android 4.4+
Screen DPI: nodpi
SHA1: 1c1f14cc43a36f0e0ac2424ffbed2f440dbf28e4
Size: 17.24 MB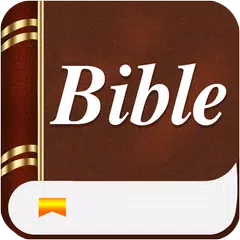 KJV Commentary Bible offline
KJV commentary Bible free study verses 16.0
APK
Requires Android: Android 4.1+
Screen DPI: nodpi
SHA1: e68545a66a1d1c730299ebad40ad21280fe3ff95
Size: 17.42 MB
追加情報
最新バージョン:
KJV commentary Bible free study verses 20.0