Couple - Relationship App
Coupleの詳細
Life360からリリースされた『Couple』はソーシャルネットワークアプリだ。apkfab.com/jpから『Couple』のファイルサイズ(APKサイズ):8.37 MB、関連ムービー、pv、スクリーンショット、詳細情報などを確認できる。apkfab.com/jpではLife360より配信したアプリを簡単に検索して見つけることができる。『Couple』に似ているアプリや類似アプリは3個を見つける。チャット や ライブチャットというのタッグは『Couple - Relationship App』を含む。現在、Couple - Relationship App appのダウンロードも基本プレイも無料だ。『Couple』のAndroid要件はAndroid 2.3.2+なので、ご注意ください。APKFabあるいはGooglePlayから『Couple - Relationship App apk』の最新バージョンを高速、安全にダウンロードできる。APKFab.com/jpでは全てのAPK/XAPKファイルがオリジナルなものなので、高速、安全にダウンロードできる。
Couple is a more intimate way to share your life and the best way to stay in touch with your favorite person: it's free, it's fun, and it's completely private! Couple, the app for two! Over 3.5 million downloads and a Google Play Staff Pick can't be wrong!
Couple keeps all your special moments saved privately in one place and connects you to only the most important person in your life for the most private messaging experience. Perfect for both long distance relationships and couples in same city. Express yourself with video, audio, photos, and stickers; be close, even when apart with ThumbKiss™; and do everything from one app: share to-do lists, set reminders, make phone calls, send messages, share your location, suggest places to go out to on dates nights, and more.
Features include:
★ Private timeline to build a shared history & remember all your special moments
★ Real-time messaging and share videos, voice messages, and photo filters to express yourself
★ Express your moods & emotions with a variety of fun sticker packs. All purchased sticker packs are available for you and your partner.
★ Send Secrets: photos that disappear after a fixed time!
★ ThumbKiss™ when you want to be close: whether next door across continents touch the same spot on your phones to make them both vibrate simultaneously
★ Sketch together in real-time: draw pictures simultaneously or play games from a thousand miles away!
★ Share to-do lists: real-time syncing from new date ideas to remembering milk at the store
★ Calendar reminders: schedule dates, automatic notification of birthdays, anniversaries, and important
dates
★ Find highly rated nightlife venues + restaurants, to suggest them to your partner for date nights
★ Broadcast your location to each other in real-time using Live Beacon, to make it easier to meet up
★ Cross platform support
★ Chat using the web app when you're on your computer
Features coming soon:
• Multi-language support
• And much, much more!
Learn more at: www.couple.me
Need support? http://support.couple.me/
Follow us on Google+: plus.google.com/u/0/109638513792903125188
Like on Facebook: facebook.com/couple
Follow on Twitter: @CoupleApp
Pin on Pinterest: pinterest.com/coupleapp
Follow on Instagram: instagram.com/coupleapp
Couple 1.8.0 アップデート
v1.8.0
* Bug fixes
v1.7.7
* Bug fixes
v1.7.5
* New Sticker Packs
* Bug fixes
v1.7.4
* Keyboard Hot fix
v1.7.3
* Todo list sync fixes.
* Bug fixes.
v1.7.2
* Hotfix for constant logouts
v1.7.1
* Hotfix
v1.7.0
* Bug fixes
* Speed improvements
* New PIN input
* Fixes non-matching dates
v1.6.5
* Fixed ghost badge notifications in the side menu
v1.6.3
* Fix issues on Android 2.x
* Android (Lloyd) sticker pack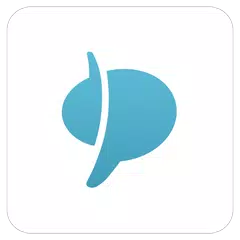 Couple - Relationship App
1.8.0
APK
Requires Android: Android 2.3.2+
Screen DPI: nodpi
SHA1: 938a6249761b7e905e0e2d8262e6a8d36f124b58
Size: 8.37 MB
What's New:
v1.8.0
* Bug fixes
v1.7.7
* Bug fixes
v1.7.5
* New Sticker Packs
* Bug fixes
v1.7.4
* Keyboard Hot fix
v1.7.3
* Todo list sync fixes.
* Bug fixes.
v1.7.2
* Hotfix for constant logouts
v1.7.1
* Hotfix
v1.7.0
* Bug fixes
* Speed improvements
* New PIN input
* Fixes non-matching dates
v1.6.5
* Fixed ghost badge notifications in the side menu
v1.6.3
* Fix issues on Android 2.x
* Android (Lloyd) sticker pack
追加情報
Android要件:
Android 2.3.2+