Blidz Shopper - Online Outlet Store and Mall
Blidzの詳細
Biddl Inc.からリリースされた『Blidz』はショッピングアプリだ。apkfab.com/jpから『Blidz』のファイルサイズ(APKサイズ):66.79 MB、スクリーンショット、詳細情報などを確認できる。apkfab.com/jpではBiddl Inc.より配信したアプリを簡単に検索して見つけることができる。『Blidz』に似ているアプリや類似アプリは200個を見つける。現在、Blidz Shopper - Online Outlet Store and Mall appのダウンロードも基本プレイも無料だ。『Blidz』のAndroid要件はAndroid 5.0+なので、ご注意ください。APKFabあるいはGooglePlayから『Blidz Shopper - Online Outlet Store and Mall apk』の最新バージョンを高速、安全にダウンロードできる。APKFab.com/jpでは全てのAPK/XAPKファイルがオリジナルなものなので、高速、安全にダウンロードできる。
Looking for cool home goods, gadgets, fashion, etc. with the best prices among all online stores? Join thousands of users at Blidz Shopper, the social shopper app, with millions of trending products from Apple to Xiaomi.
Blidz Shopper is much more than just another shopping app. Join our shopper games to win free products. With Blidz Shopper you don't just waste your time while gaming, you get real-money rewards.
🤝
TOGETHER, YOU SAVE - BLIDZ SHOPPER DUO DEAL
At Blidz Shopper, we reward you for sharing your purchases with your friends. Duo Deal allows you to get the most value-for-money with discounts of 90% or more. It's super simple: when you see a deal in the store, choose to buy it with a friend. Ta-da! You and your friend just saved $$$ on a quality deal together (for example iPhones or TVs).
🎮
USER REWARDS AND SHOPPER GAMES
Every shopper needs a break? Join our shopper games to win free products. With Blidz Shopper you don't just waste your time while gaming, you get real-money rewards. At sign-up you'll receive your first gift to the store to get you started. Use your points to enter games like treasure hunt, mystery box and Deal FREEze for your chance to win products and cash.
🚀
BLITZ THE COMPETITION & WIN INCREDIBLE DEALS
Blidz Shopper is much more than just another boring shopping app. It's as if you're going to the online store or mall together with your friend. Inside awaits a fun playground with the best deals and fun games to make the shopper experience more exciting. Compete in the Treasure Hunt game to win high-value items like smartphones and home goods completely free, participate in fun auctions in our Deal FREEze game and win tons of fat loot to spend inside the online store!
🆓
WHY IS BLIDZ SHOPPER SO AFFORDABLE OR EVEN FREE?
We believe in our users instead of spending money on marketing. By sharing Blidz Shopper, YOU make sure the prices stay low. Invite your friends now to get better deal and discounts!
But there is more: by being active in the Blidz Shopper app, you can earn free Blidz Cash to get deal even cheaper. Especially, active users get points and cash drops that can be exchanged for real-world products. What are you still waiting for?
🌟
DOES BLIDZ SHOPPER REALLY HAVE QUALITY PRODUCTS?
You want it, our online store got it! Browse through our eshop of millions of trending products from high-end electronics and gadgets to home goods and fashion. Every deal is sourced without middle-men from top-tier brands like Apple and Xiaomi. To support you in your eshop experience, we have a 100% secure payment system, customer-friendly return policy and lightning-fast support to help you cash in on the best deal.
Special sign-up offer: Every new Blidz Shopper user gets a gift worth up to $25
BLIDZ SHOPPER CORE FEATURES
• Free starter pack
• Millions of available products
• Best price guarantee amongst all online store
• Social Duo Deal allows you to cash-in on buying with your friends
• Point rewards and fun shopper games
• Personalized product & deal selection
• 100% secure & fully encrypted payments methods: PayPal & all major credit cards
• Fast-delivery and express shipping options
• 30-day guaranteed return policy
• Lightning fast support - contact us at
[email protected]
BLIDZ SHOPPER PRODUCT CATEGORIES
• Consumer Electronics (smartphones, tablets, cases, chargers etc.)
• Home goods (decor, kitchenware, blender etc.)
• Fashion (men's, women's and children's for every occasion)
• Jewelry (earrings, necklaces, rings etc.)
• Accessories (Hats, gloves, stockings etc.)
• Outdoor & Sports (Camping, fishing, etc.)
• Mother & Kids products (Toys, functional equipment, etc.)
• Beauty products (makeup, skincare, hair styling, etc.)
• Garden and outdoor (Tools, picnic & BBQ, etc.)
• Office supplies (stationery, office shelves etc.)
• DIY (electric parts, industrial tools, automotive parts etc.)
• Pet products (pet toys, clothing, shelters, etc.)
Blidz 4.12.2 アップデート
This release fixes the Treasure Hunt experience for new users and optimizes the UI for product quickview in Invite view.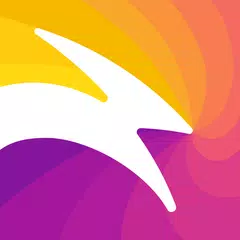 Blidz Shopper - Online Outlet Store and Mall
4.12.2
XAPK
APKs
arm64-v8a
Android 5.0+
160-640dpi
armeabi-v7a
Android 5.0+
160-640dpi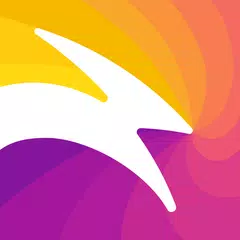 Blidz Shopper - Online Outlet Store and Mall
4.12.1
XAPK
APKs
arm64-v8a
Android 5.0+
160-640dpi
armeabi-v7a
Android 5.0+
160-640dpi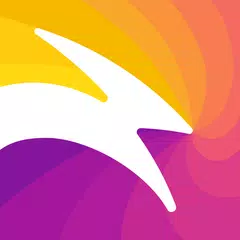 Blidz Shopper - Online Outlet Store and Mall
4.12.0
XAPK
APKs
arm64-v8a
Android 5.0+
160-640dpi
armeabi-v7a
Android 5.0+
160-640dpi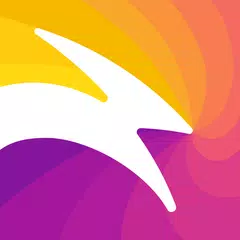 Blidz Shopper - Online Outlet Store and Mall
4.11.2
XAPK
APKs
armeabi-v7a
Android 5.0+
160-640dpi
arm64-v8a
Android 5.0+
160-640dpi