UHC Healthy Pregnancy
Su Healthy Pregnancy
Learn what to expect and ways to take care of yourself and your growing baby.
The UnitedHealthcare Healthy Pregnancy® app offers tracking tools, resources and reminders to help you manage the health of you and your baby throughout your pregnancy. Available for eligible members of UnitedHealthcare.
Nurse support and resources to help you take simpler steps toward a healthier pregnancy. The UnitedHealthcare Healthy Pregnancy® app has an all new look and feel!
Stay Connected
- Click to call a registered nurse 24/7
- Access UnitedHealthcare pregnancy program resources
- Link to your pregnancy benefits and cost estimator tools
Stay Healthy
- Follow a list of personalized To Dos for each day of your healthy pregnancy
- Monitor your pregnancy with a weight tracker, integrated with Apple's HealthKit
- Keep track of calendar appointments and set reminders to take vitamins
- Take health assessments, with the ability to consult a maternity program nurse by phone
Stay More Informed
- Information on your Feed to help you through your pregnancy
- Read weekly developments that typically occur through 42 weeks of gestation
- Learn about your symptoms and other pregnancy health topics in the Learn Library
- Track your baby's kicks with a Movement Tracker
In addition to helping you keep pace with your pregnancy using the app, you also have access to connect with a maternity nurse during your pregnancy and after delivery upon enrollment in the UnitedHealthcare pregnancy program.
Learn more about doctor visits, common symptoms, what to expect during labor and more. Our nurses have experience with high-risk pregnancies and premature births, and can provide specialized support for these situations.
UnitedHealthcare Healthy Pregnancy app is available only to eligible UnitedHealthcare members.
The UnitedHealthcare Healthy Pregnancy application is only available to eligible members of certain employer-sponsored plans. Application registration is required.
The information provided under the UnitedHealthcare Healthy Pregnancy app is for general informational purposes only and is not intended to be nor should be construed as medical and/or nutritional advice. Program nurses cannot diagnose problems or suggest treatment. This information provide through the UnitedHealthcare Healthy Pregnancy app is not a substitute for your doctor's care. Please discuss with your doctor how the information provided is right for you.
Any health information collected as part of the UnitedHealthcare Healthy Pregnancy® app will be kept confidential in accordance with applicable laws and regulations.
Aggiornamento Healthy Pregnancy 4.0.1801
Content Updates
Caratteristiche Healthy Pregnancy
Versioni Precedenti
Altro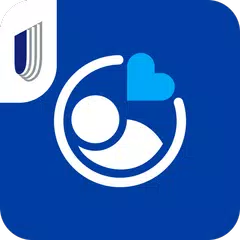 UHC Healthy Pregnancy
4.0.1801
APK
Requires Android: Android 5.1+
Screen DPI: 120-640dpi
SHA1: 0e32a51e19e0cd1041847a788e1e7e0da18261a7
Size: 11.57 MB
What's New:
Content Updates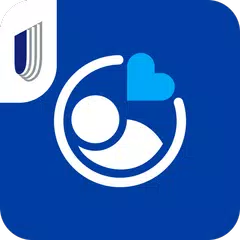 UHC Healthy Pregnancy
4.0.1728
APK
December 4, 2020
100.83 MB
Requires Android: Android 4.4+
Screen DPI: 120-640dpi
SHA1: 84f59e6c6fdee4237de33e1a9fc0849279f9deb5
Size: 100.83 MB
What's New:
- Fix to resolve "Servers Can't Connect" log-in issue
- Update to attribution SDK to ensure compatibility with iOS14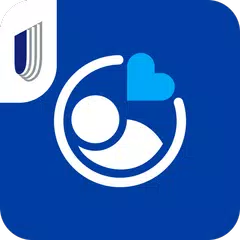 UHC Healthy Pregnancy
4.0.1716
APK
October 16, 2020
95.31 MB
Requires Android: Android 4.4+
Screen DPI: 120-640dpi
SHA1: 2d5c86d415746ff2c0a2ccdaa5940922af78e954
Size: 95.31 MB
What's New:
Fixes to keyboard functionality and HSID log-in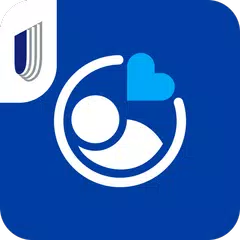 UHC Healthy Pregnancy
4.0.1693
APK
Requires Android: Android 4.4+
Screen DPI: 120-640dpi
SHA1: c189616feb477b8a493ebdeb75b3878c84852971
Size: 87.62 MB
What's New:
o New organization for your To Do List and Surveys
o New content and features to support pregnancy loss or a subsequent pregnancy
Maggiori Informazioni
Data Aggiornamento:
2022-03-22
Ultima Versione:
4.0.1801
Aggiornamento Necessario: