Pregnancy Tracker: amma
Su Pregnancy Calendar
Pregnancy is a very important period in every woman's life. amma Pregnancy Tracker is a pregnancy app that provides useful information & handful tips for expecting mothers and future parents. Expecting a baby is a wonderful journey, and this pregnancy tracker app makes it even better with weekly updates about your pregnancy, plus tips for what to expect in these 280 days.
Being pregnant is a beautiful time in many women's lives—there's a reason we often say that pregnant women glow! Our due date & pregnancy calculator helps expecting mothers understand the changes their body is experiencing and provides a guide on how to take care of the bump from the first week to the final date.
Here's what you can do with your baby progress app, amma Pregnancy Tracker:

Track your pregnancy and baby development week-by-week
Monitor your signs of pregnancy with our pregnancy tracker
Review your weekly baby growth tracker
Access your pregnancy & due date calculator based on the date of conception
Keep an eye on your fetal kick count with the baby kick counter
Manage your weight and BMI based on medical guidelines
Log each contraction with the contractions tracker and send them to your medical professional
Share information of your pregnancy on social media
And more!
Every expecting mother wants to know how her baby's growth is developing during pregnancy, how her body is changing, and if she's healthy. With amma Pregnancy Tracker & baby growth app, you'll find your own detailed weekly pregnancy calendar, your baby's development, changes in your body, and tips on nutrition for pregnant women. To create a baby countdown, simply enter the date of your last period, and our conception date calculator will show you a detailed pregnancy countdown, including an estimated due date. Here are some of the areas you'll find in your baby center, updated weekly:
- My baby's growth & development
- Mom's body (your body's transformation, bump tracker)
- Mom's meals (healthy meals and nutrition - pregnancy diet)
- Useful tips and trackers (kick and contraction counter, pregnancy app calculator, fetal monitor and baby growth app & health tracker)
Pregnancy app baby growth tracker will show you how your baby changes week-by-week. We will make sure you are prepared and well aware of what to expect on this wonderful pregnancy journey. Contractions & kick counter will serve as a confirmation of your baby's well-being and steady development. Enter data into in-app baby kicks counter monitor to see trends and have the detailed kick count when you speak to your doctor.
Due date countdown helps prepare for changes and having everything necessary before the big day. Use labor contraction tracking when the time has come.
Why not enhance your pregnancy and parenthood with a bit of technology? amma is a digital expectant mother's guide into week-by-week pregnancy calculator, fetal development, contractions and labor. amma embraces the baby and mom connection and gives you an overview of every important detail. Count the kicks, contractions and more to stay on top of the process.
This maternity app and pregnancy tracker & calculator with a kick counter is not for medical use and does not replace the advice of a trained medical doctor. If you have any concerns about your pregnancy, consult with your doctor or midwife.
Aggiornamento Pregnancy Calendar 3.24.3.1
To make the app to work even better, continuous improvement is needed.
We have made some minor changes that will not affect you.
Thanks for being with us,
"Pregnancy tracker" team
Versioni Precedenti
Altro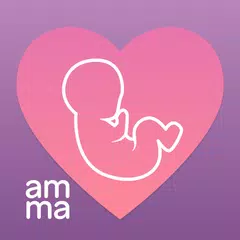 Pregnancy Tracker: amma
3.24.3.1
APK
Requires Android: Android 7.0+
Architecture: arm64-v8a, armeabi, armeabi-v7a, x86, x86_64
Screen DPI: nodpi
SHA1: 94e9f695ba0f2a510df164a904e7bc12f6948a74
Size: 103.34 MB
What's New:
To make the app to work even better, continuous improvement is needed.
We have made some minor changes that will not affect you.
Thanks for being with us,
"Pregnancy tracker" team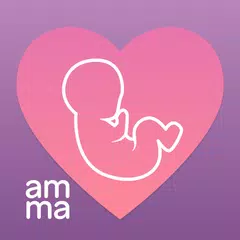 Pregnancy Tracker: amma
3.24.0.5
APK
Requires Android: Android 7.0+
Architecture: arm64-v8a, armeabi, armeabi-v7a, x86, x86_64
Screen DPI: nodpi
SHA1: 9dd7823b99063f90fe9513e207c642ed290f2485
Size: 103.34 MB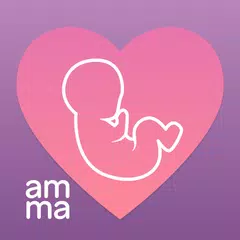 Pregnancy Tracker: amma
3.23.1.1
APK
arm64-v8a, armeabi, armeabi-v7a, x86, x86_64
Android 7.0+
nodpi
arm64-v8a, armeabi, armeabi-v7a, x86, x86_64
Android 7.0+
nodpi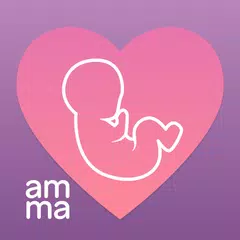 Pregnancy Tracker: amma
3.22.1.15
APK
arm64-v8a, armeabi, armeabi-v7a, x86, x86_64
Android 7.0+
nodpi
arm64-v8a, armeabi, armeabi-v7a, x86, x86_64
Android 7.0+
nodpi
Maggiori Informazioni
Data Aggiornamento:
2023-06-01
Ultima Versione:
3.24.3.1
Aggiornamento Necessario: