Party in my Dorm: Campus Life
Su PIMD
Resta con la tua squadra nel miglior gioco universitario di sempre. Organizza una festa in casa, raccogli gadget, chatta con ragazze carine, flirta con il tuo eboy preferito o semplicemente rilassati con i tuoi migliori amici. Puoi giocare di ruolo, inviare regali, adottare un animale domestico, decorare la tua stanza o persino iniziare una relazione e uscire con qualcuno!
ADORI i giochi di chat universitari con avatar? Abbiamo tonnellate di avatar! Puoi essere una star del Kpop, un papà palestrato muscoloso, un gattino moccioso giocoso, un DJ Emo o semplicemente un eroe delle feste in casa e molti altri!
✓ DECORA il tuo dormitorio universitario come desidera il tuo designer interiore. Che il tuo stile sia Skate Park, Anime giapponesi, VIP Lounge o Arti oscure, puoi avere tutto e partecipare a concorsi di progettazione di dormitori!
✓ AFFITTA dormitori e assumi una squadra, quindi POTENZIA le loro abilità e sfida altre squadre in una lotta di ballo.
✓ Oltre 1000 AVATAR tra cui scegliere, come Sorority Girl, Frat Bro, Vogue Fashion Fanatic o la ragazza che ama un po' TROPPO Pumpkin Spice.
✓ Di che segno sei, tesoro? Ariete? Gemelli? Alza il tuo gioco zodiacale con oggetti #estetici in tema del tuo SEGNO ZODIACALE!
✓ INIZIA una relazione, poi lasciala per trovare qualcuno di nuovo. Sii single o esci con qualcuno e diventa personale. Il tuo incontro d'amore al college sarà sicuramente più emozionante di qualsiasi sito di incontri o app di incontri!
✓ LA CHAT DI GRUPPO è più divertente con i giochi di chat universitari! Puoi giocare di ruolo, inviare adesivi, chiedere la palla magica 8, girare la bottiglia e altro ancora!
✓ ADOTTA un animale domestico come un carlino, un'oca o un coniglio. Vestili con abiti carini. Scusa, Joseph Gordon Rabbit, fallo per il grammo!
La scuola è iniziata... Ora lasciamo perdere le lezioni e facciamo una FESTA in casa!
NOTARE CHE:
Questo è un gioco MMO casual ONLINE! Gli utenti di tablet devono essere connessi a Internet o WiFi per poter giocare a questo gioco.
Supporto - https://athinkingape.helpshift.com/hc/en/
Discordia - https://discord.gg/partyinmydorm
TikTok - https://www.tiktok.com/@party_in_my_dorm
Instagram - https://www.instagram.com/partyinmydorm
Facebook - https://www.facebook.com/partyinmydorm
Sito web: https://www.partyinmydorm.com
Aggiornamento PIMD 6.90
Here is what's new on the PIMD Campus:
- Fall is here! Hop in a pile of leaves, it's time to get Spooky!
- Improvements to the Notification System! This will help keep you in the know, you know! 😉
- We continued to squash bugs that needed squashing, improve things that needed improving!
Versioni Precedenti
Altro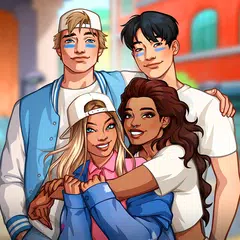 Party in my Dorm: Campus Life
6.90
XAPK
APKs
September 12, 2023
262.9 MB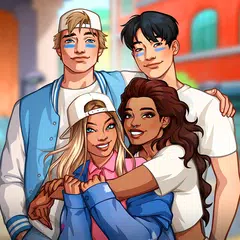 Party in my Dorm: Campus Life
6.89
APK
August 22, 2023
110.53 MB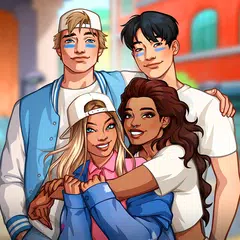 Party in my Dorm: Campus Life
6.89
XAPK
APKs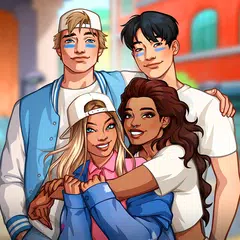 Party in my Dorm: Campus Life
6.88
XAPK
APKs
August 17, 2023
109.96 MB
Maggiori Informazioni
Data Aggiornamento:
2023-09-11
Aggiornamento Necessario: