Mysa
Su Mysa
Infine, una gamma di eleganti termostati intelligenti progettati in Canada che lavorano insieme per darti il ​​pieno controllo del riscaldamento o del raffreddamento elettrico della tua casa con un'unica app.
Con l'app mobile di Mysa regolarmente aggiornata e ricca di funzionalità, ottieni un controllo davvero intelligente e risparmi energetici domestici: tutto ciò di cui hai bisogno è una connessione WiFi.
L'accesso remoto da qualsiasi luogo tramite l'app Mysa ti consente di impostare facilmente i programmi di riscaldamento o raffreddamento, utilizzare il geofencing, vedere il tuo utilizzo di riscaldamento e raffreddamento e altro ancora.
Rimani efficiente dal punto di vista energetico e risparmia denaro (e il pianeta!) Con pochi semplici tocchi dal tuo smartphone o tablet.
Mysa funziona con le tue piattaforme preferite per la casa intelligente e gli assistenti domestici, come HomeKit, così rimani comodamente connesso e hai il controllo.
Compatibilità:
Mysa for Electric Baseboard Heaters funziona con sistemi di riscaldamento a battiscopa ad alta tensione, convettori (ciclo breve), ventilconvettori (ciclo lungo) e sistemi di riscaldamento a soffitto radiante.
Mysa per il riscaldamento elettrico a pavimento funziona con la maggior parte dei sistemi di riscaldamento elettrico a pavimento e dei tipi di pavimentazione ad alta tensione.
Mysa per condizionatori d'aria sostituisce i telecomandi con display per la maggior parte delle pompe di calore mini-split senza condutture, finestre o condizionatori d'aria portatili.
I termostati intelligenti Mysa sono abilitati al WiFi e funzionano con le tue piattaforme di casa intelligente preferite e gli assistenti domestici, come HomeKit.
Mysas lavora insieme per aiutarti a risparmiare avvisandoti se stai riscaldando e raffreddando allo stesso tempo.
Funzionalità dell'app per il risparmio energetico:
Telecomando: esci! Usa il tuo smartphone o tablet per controllare il riscaldamento o il raffreddamento della tua casa ovunque ti trovi.
Pianificazione: la vita è impegnata! Crea il programma flessibile di riscaldamento o raffreddamento che funziona meglio per te in meno di un minuto. Ciao ciao, bottoni.
Geolocalizzazione: i confini sono importanti. Mysa utilizza la tua posizione per rilevare se qualcuno è in casa, in modo da non pagare per riscaldare o raffreddare una casa vuota.
Modalità vacanza: prenditi una meritata pausa.
Fuori casa per un po '? Nessun problema! Mysa continuerà ad aiutarti a risparmiare energia mentre sei lontano.
Grafici energetici (Baseboard, In-Floor, AC): traccia una rotta per il risparmio. Traccia e monitora l'umidità, il setpoint e la temperatura per creare programmi di riscaldamento o raffreddamento efficienti.
Spesa energetica (battiscopa e pavimento):
Guarda la tua spesa. Tieni traccia del tuo consumo di energia in tempo reale in kwH per trovare modi per ridurre la bolletta dell'elettricità.
Energy Runtime (AC): ottieni informazioni interessanti.
Conosci la cronologia di funzionamento del tuo condizionatore e usalo per prendere decisioni intelligenti sui tuoi programmi di raffreddamento o riscaldamento.
Aggiornamento Mysa 3.50.0
We've been working on stability improvements that you'll notice in smoother app operation. We've added enhancements to the way Demand Response notifications appear in-app and improved in-app messages. Under the hood, we've been squashing bugs and making upgrades to our infrastructure to boost reliability. This includes improvements to connectivity, pairing, account security, and crash prevention.
Versioni Precedenti
Altro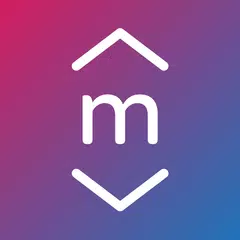 September 20, 2023
44.36 MB
arm64-v8a
Android 5.0+
160-640dpi
arm64-v8a
Android 5.0+
160-640dpi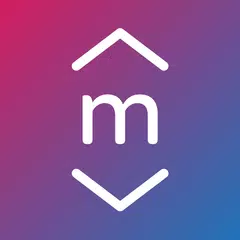 September 9, 2023
44.36 MB
arm64-v8a
Android 5.0+
160-640dpi
arm64-v8a
Android 5.0+
160-640dpi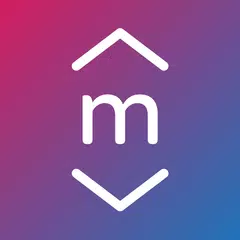 arm64-v8a
Android 5.0+
160-640dpi
arm64-v8a
Android 5.0+
160-640dpi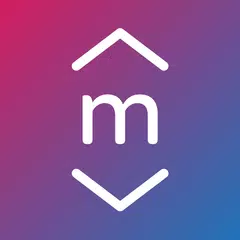 Requires Android: Android 5.0+
Architecture: arm64-v8a, armeabi-v7a, x86, x86_64
Screen DPI: 120-640dpi
SHA1: fb9f11330b7401f0c35372de165363bfad06a468
Size: 46.68 MB
Maggiori Informazioni
Data Aggiornamento:
2023-09-21
Aggiornamento Necessario: