MX Player
Recensione dell'Editore
MX Player is the best video player with acceleration and subtitle support.
Features:
Intuitive gestures for brightness, sound volume and position adjustment.
Adjust the position and color of subtitle.
Su MX Player
Straordinario riproduttore video con accelerazione hardware avanzata e supporto ai sottotitoli.
a) DECODIFICA HARDWARE - Con il nuovo decoder HW, altri video possono trarre beneficio dall'accelerazione hardware.
b) DECODIFICA MULTI-CORE - MX Video Player è il primo lettore video per Android che esegue la decodifica multi-core. Secondo i risultati dei test sui dispositivi dual-core, mostra un incremento delle performance del 70% rispetto alla decodifica single-core.
c) GESTO ZOOM, ZOOM + PAN - Modifica il livello di zoom semplicemente 'pizzicando' lo schermo. È disponibile anche la modalità zoom + pan.
d) GESTI SOTTOTITOLI - Striscia avanti/indietro per cambiare sottotitoli, su/giù per spostare il testo in alto o in basso, zoom in/out con due dita per ingrandire o rimpicciolire il testo.
e) KIDS LOCK - Lasciate che i vostri bambini si divertano senza la preoccupazione che vengano effettuate chiamate o toccate altre applicazioni. (plugin richiesto)
Formati Sottotitoli:
- Tracce Sottotitoli DVD, DVB, SSA/*ASS*.
- SubStation Alpha(.ssa/.*ass*) con formattazione completa.
- SAMI(.smi) con il supporto ai tag Ruby.
- SubRip(.srt)
- MicroDVD(.sub)
- VobSub(.sub/.idx)
- SubViewer2.0(.sub)
- MPL2(.mpl)
- TMPlayer(.txt)
- Teletext
- PJS(.pjs)
- WebVTT(.vtt)
******
A proposito del permesso "Spostamento sopra altre app": Questo permesso è richiesto per bloccare i tasti di sistema quando il blocco dei comandi è attivato nella schermata di riproduzione video.
Circa il permesso su "Associazione di dispositivi Bluetooth": Questo permesso richiede di migliorare il sync quando gli auricolari sono collegati.
Circa il permesso sul "Disabilitare lo sblocca schermo": questo permesso richiede di rimuovere temporaneamente il blocca schermo quando la modalità "Controllo Bambini" è attivo. Tuttavia, il blocca schermo non deve essere disabilitato.
I permessi per il controllo della vibrazione servono per evitare che il telefono vada in standby: questi permessi sono obbligatori per la riproduzione di file multimediali su alcuni dispositivi.
******
Se appare l'errore 'File del pacchetto non valido', installa nuovamente MX Player scaricandolo dalla homepage (https://sites.google.com/site/mxvpen/download)
******
Se hai domande o richieste, visita il XDA forum di MX Player.
http://forum.xda-developers.com/apps/mx-player or https://www.facebook.com/MXPlayer
Some of the screens are from the Elephants Dreams licensed under the Creative Commons Attribution 2.5.
(c) copyright 2006, Blender Foundation / Netherlands Media Art Institute / www.elephantsdream.org
Some of the screens are from the Big Buck Bunny licensed under the Creative Commons Attribution 3.0 Unported.
(c) copyright 2008, Blender Foundation / www.bigbuckbunny.org
Aggiornamento MX Player 1.61.5

- Check out the new 'Me' page! It replaces the old sidebar and makes the homepage look even better.
- Video playlist: now you can change the order in the playing queue as you like.
- Improvements on video downloader.
Caratteristiche MX Player
Versioni Precedenti
Altro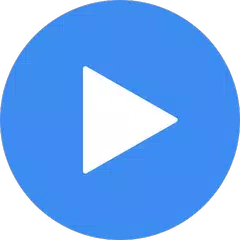 2000001915
March 23, 2023
arm64-v8a, armeabi-v7a, x86, x86_64
Android 5.0+
nodpi
2000001915
March 24, 2023
arm64-v8a, armeabi-v7a, x86, x86_64
Android 5.0+
nodpi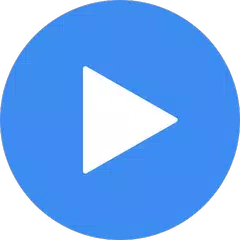 MX Player
1.61.5
XAPK
APKs
2000001915
March 24, 2023
armeabi-v7a
Android 5.0+
nodpi
2000001915
March 24, 2023
arm64-v8a
Android 5.0+
nodpi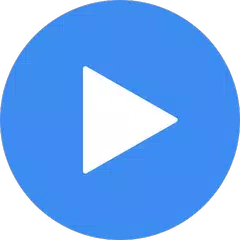 2000001914
March 22, 2023
arm64-v8a, armeabi-v7a, x86, x86_64
Android 5.0+
nodpi
2000001914
March 22, 2023
arm64-v8a, armeabi-v7a, x86, x86_64
Android 5.0+
nodpi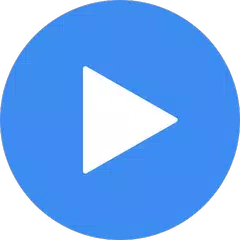 MX Player
1.61.4
XAPK
APKs
2000001914
March 22, 2023
arm64-v8a
Android 5.0+
nodpi
2000001914
March 22, 2023
armeabi-v7a
Android 5.0+
nodpi
Maggiori Informazioni
Data Aggiornamento:
2023-03-24
Aggiornamento Necessario: